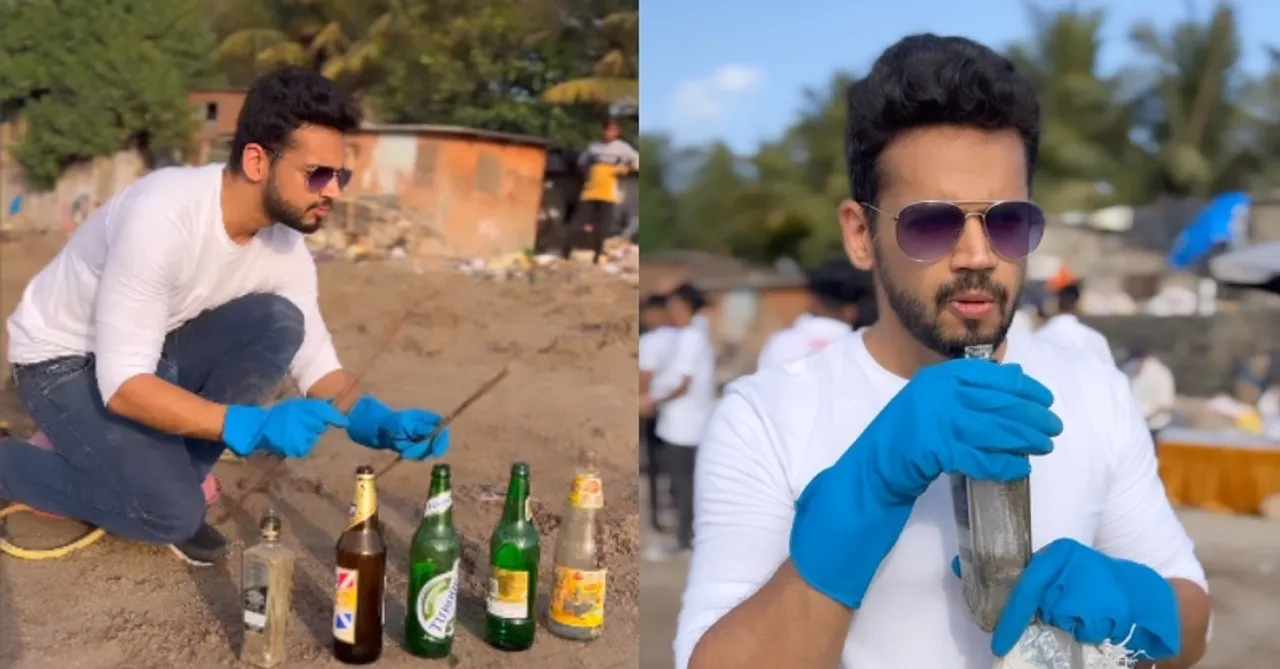 Songwriter, producer and singer, Mayur Jumani made a song out of trash products as a challenge and made a banger.
People on digital spaces never fail to surprise us, that is also one of the reasons why we love watching the content that they have to share. Mayur Jumani is one of the many talents who always manages to stun the audience with his creations. The music maverick has been able to create songs out of anything and everything. There is nothing that he can't find music in and that is the exact kind of content that people love watching online.
He has turned some of the most viral and popular memes online into a catchy song. Mayur is also the person behind some of the most popular title tracks from popular movies like Dabangg 3, Guilty, Baaghi 3, Bandish Bandits, Gunjan Saxena and more. But what's caught his followers' attention is his recent song. Mayur was a part of a clean up drive to spread awareness on World Environment Day. The volunteers were able to collect a total of 1600 kgs of waste spreading the need to keep our beaches and the environment clean. While he joined in the cleanup, he did not miss out on making the 'best out of waste' in his own way. He created a song by using the waste he found on the beach. Blowing whistles with bottles, hitting on cans, papers, dusting rags and more went into creating his newest song!
Check out his piece that has everyone amazed!
Did you like this one? Tell us in the comments below!
For more entertainment, follow us on @socialketchup