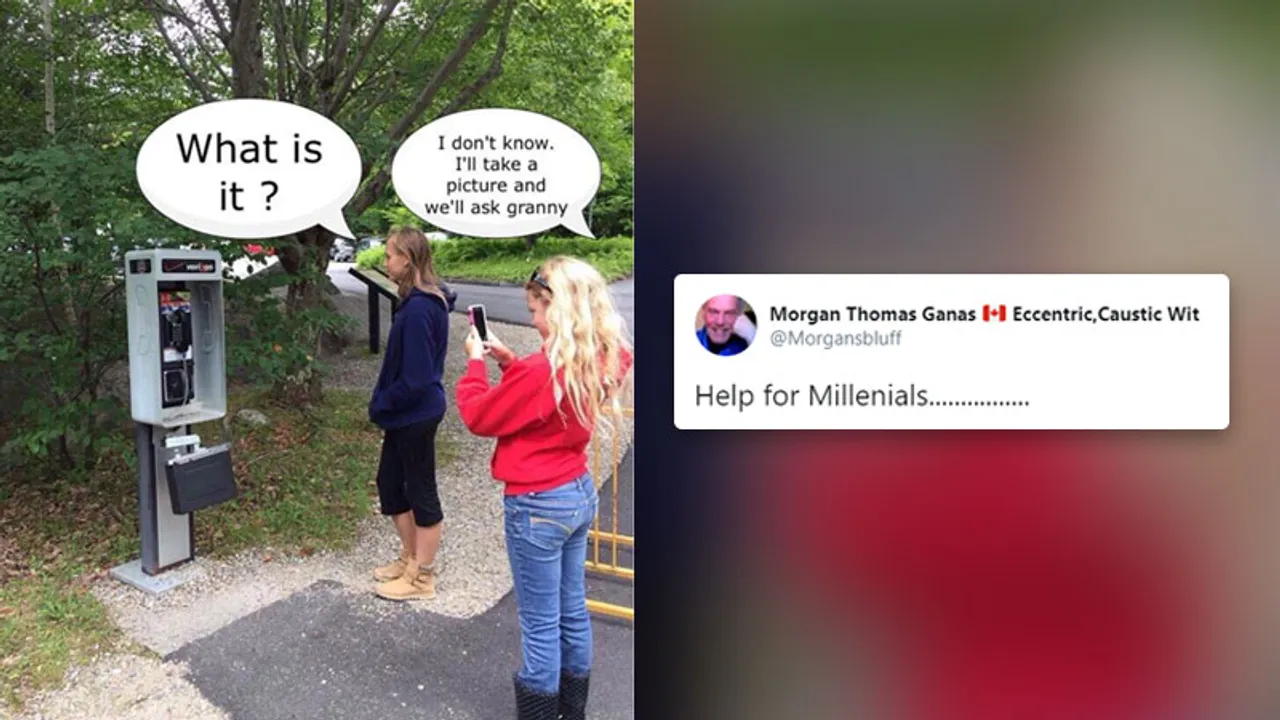 Defining a generation in a few words is a tough task but Twitterverse never fails to surprise with the depths of understandings it holds. Here are a few thoughts you should read today about millennials.
Stuck between two centuries, one to which they belong by birth and tied to another by adulthood, there is lot millennials struggle with. They are often criticised for depending too heavily on the world of internet but this virtual space is also one where they live and express like nowhere else. Here are a few interesting though millennial thoughts we found on the Twitterverse, freshly served with a pinch of umm.. sympathy.
Defensive, much?
#Millennials will get this pic.twitter.com/wScCkP1InN

— Nicola (@Nicola_E_J) March 10, 2019
Feeling attacked, too?
#eastshade ? pic.twitter.com/fQwkPGxBmA

— Harriet Kay? (@HarrietKay_) March 10, 2019
Whoops!
Rant alert: Sick and tired of entitled millennials. Act like they are doing the world a favour by just coming in to work. Irresponsible shits, the whole lot! Aaaarrrrgh!

— Sandra A Thevar (@sandra1305) March 10, 2019
Tring, Tring!
Help for Millenials................ pic.twitter.com/1rmq27XTOr

— Morgan Thomas Ganas ?? Eccentric,Caustic Wit (@Morgansbluff) March 9, 2019
Priorities, opinions and thin lines
"Millennials are killing pet food!"

Will add that one to the list, I suppose. pic.twitter.com/4EFRvVTZDG

— Mahsa Kaerra (@MahsaKaerra) March 10, 2019
Does a Spotify playlist count?
Millennials/Generation Z will never know the joy of someone making a personalised mixed tape for you ❤️ ? pic.twitter.com/zWsJA1VwuH

— Gabrielle Cummins (@GabmCummins) March 10, 2019
Let's talk about the future?
"Millennials" are investing in bitcoin only because they want to get rich narrative is so broken

That's what investment is, you don't invest to lose money, you invest to earn money

— Joseph Young (@iamjosephyoung) March 8, 2019
You are lazy. Period.
First day of spring break so it's gonna be a busy work week. Plus I'm dogsitting this weekend. I think coffee will be my best friend this week.

But millenials are lazy right? pic.twitter.com/woTUwNg3xY

— Ashley Collins (@theauntofdragon) March 10, 2019
Universality is a myth
Me when Gen X is surprised that Millennials are nostalgic for Blockbuster instead of the independent video stores that were mostly gone by the time Millennials could rent their own movies. pic.twitter.com/BhFpq5ZNB2

— Nathan Steinmetz (@Humanstein) March 9, 2019
A summarising tweet
Millennials are defined by two things:
1. Getting screwed by the economy
2. Crippling depression

— Derrick Marable (@RickMarbles) March 10, 2019