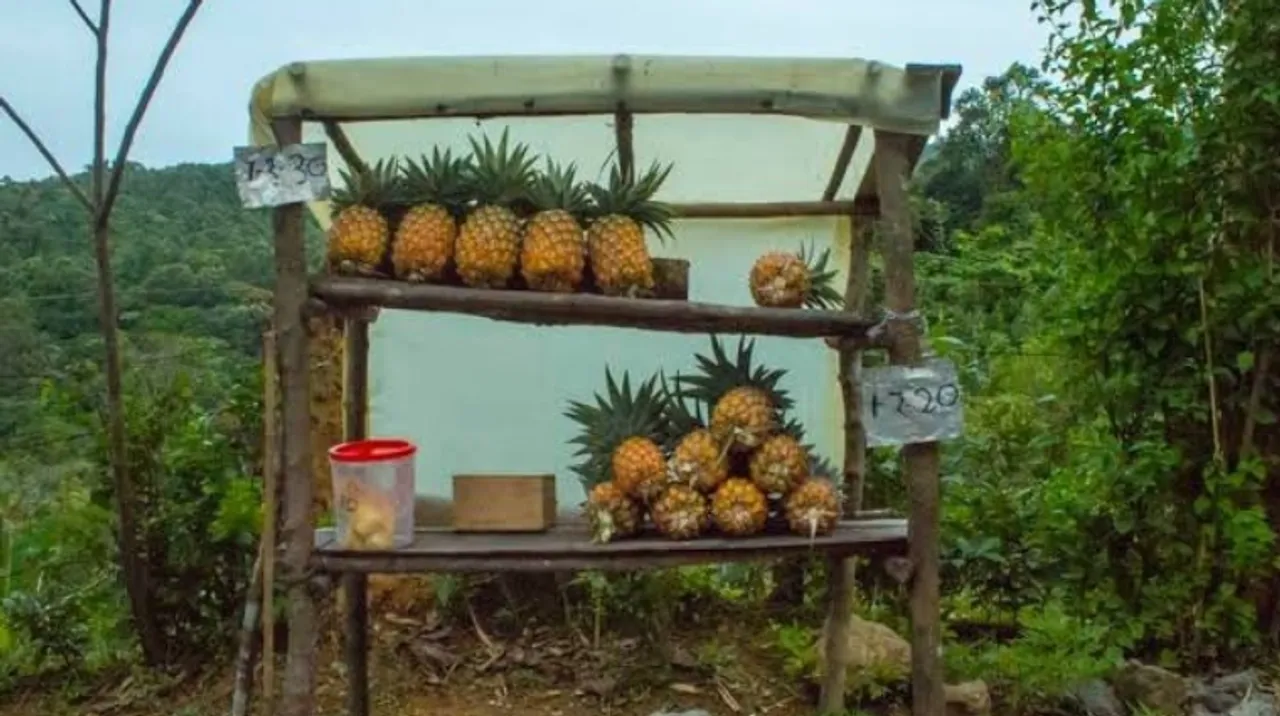 Mizoram's shops without shopkeeper culture is all about trust and honesty and had left Twitterati amazed and happy.
The Internet can't stop smiling after a Twitter account shared a post showing trust in humans. Times have changed and it has become difficult for everyone and anyone to trust people. At times when we don't even lend someone a pen, this post on Twitter has us all thinking. The post shows an interesting tradition in Mizoram called 'Nghah Loh Dawr' culture Of Mizoram where they have shops without shopkeepers.
One will find shops alongside the highway of Seling in Mizoram without even a single shopkeeper around them. These shops run solely on the idea of trust and let customers take anything by putting the money in the deposit box kept nearby. The shop only has items one can purchase and a deposit box. Fascinating, isn't it? People on Twitter are amazed and surprised at knowing such a fact. They had a lot of positive things to share after the post went online.
Check out their reaction to the shops without shopkeepers:
Along highway of Seling in Mizoram, many shops without shopkeepers are found without shopkeepers. It is called 'Nghah Lou Dawr Culture Of Mizoram' which means 'Shop Without Shopkeepers'. You take what you want & keep money in deposit box. These shops work on principle of trust! pic.twitter.com/LbG1J8xN1d

— My Home India (@MyHomeIndia) June 19, 2020
The concept of "Nghah loh dawr" has been practiced among the Mizos for a very long time and is woven inextricably in the Mizo culture. I would like to point out that "lou" in "Nghah lou dawr" above should actually be spelled as "loh".
— Sakei (@Sakei55736398) June 20, 2020
It is a very common sight in almost every corner of Mizoram. This season one can mostly finds vegetables shops along the roads.

— Lxr Amar Changma (@AmarLxr) June 20, 2020
REALLY PROUD TO BE AN INDIAN .

— ashesh kumar?? (@ashesh065) June 19, 2020
Wow! Found this in Switzerland ?? Gloated that this is never possible in India..guess I dnt know my country..?#proud pic.twitter.com/efKefrQwvn

— Abhishek?? (@abhi4153) June 19, 2020
Wow honesty is big faith

— Fehmida Khan (@Fehmida09596851) June 22, 2020
Waao... Next trip hmare sister states ki he hai. Pakka dekhenge

— Shivam_agrawal (@Shivam____kumar) June 19, 2020
Trust and cooperation is beyond one's imagination..... beautiful!!
ෆ╹ .̮ ╹ෆ

— Amlod amin (@AminAmlod) June 21, 2020
I have experienced this in Mizoram, really very happy and once read that Mizoram is the safest place in India to travel then realized. Hats off to the people of Mizoram. I love the state.

— Pintu Mullah (@pintumullah) June 20, 2020
Wow I love Mizoram people's and I love my India.??

— vuniverseboss ?? (@vuniverseboss) June 20, 2020
God bless these humanitarians who are helping us to understand the word honesty,humility ,blessed

— Vankadarimanjunath (@vindhyanaman) June 22, 2020
Oh, that's what trust is all about. I still can't believe. Hope one day I will visit this part of Mizoram and meet those wonderful people.

— Vinod Bhat (@vinod_vinod1425) June 20, 2020
Feature Image source: Twitter