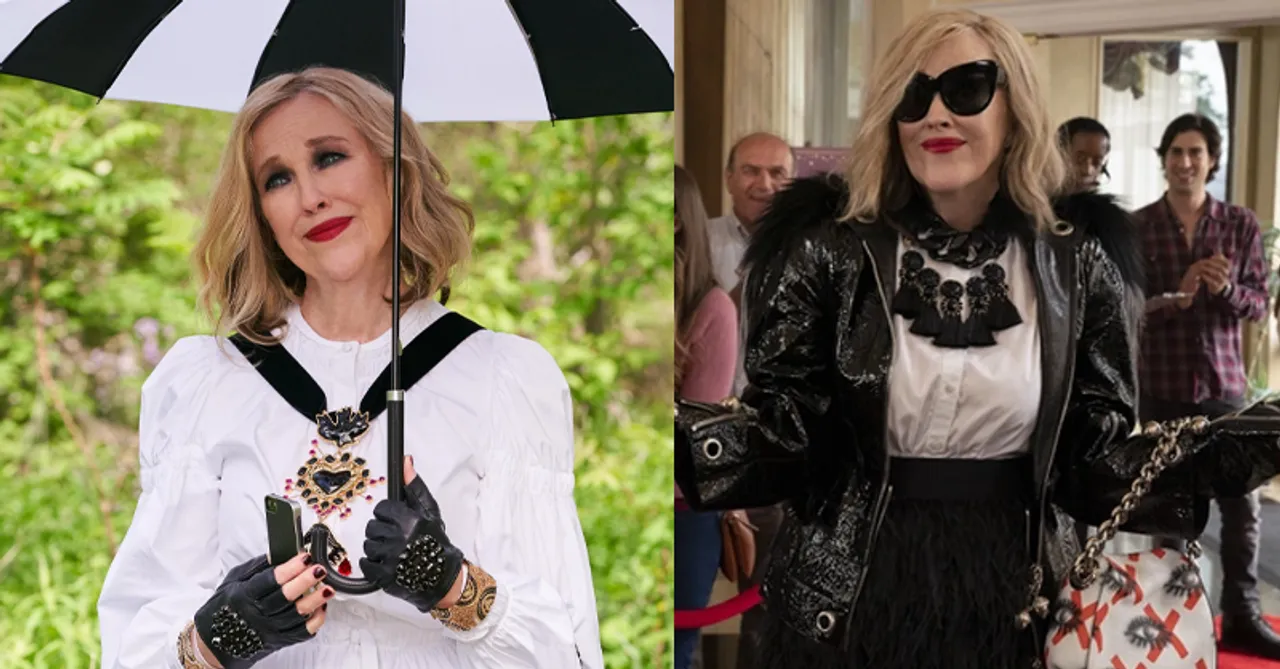 Here are some of the wittiest quotes from Schitt's Creek's Moira Rose to turn you into a classy badass. Thank us later for this.
Moira Rose is the matriarch of the Rose family on the comedy series Schitt's Creek. Her character has allowed her to have some seriously hilarious moments in the show. Between funny one-liners, shrewd screaming, hysterical wigs, and that obscure accents, the show has seen Moira flourish into an iconic figure of comedy. Even though the series has been wrapped up, the wittiness of Moira will live on forever.
The Television Academy awarded the show in the night's biggest categories with Catherine O'Hara being honoured for outstanding lead actress in a comedy for her role as, Moira. So to comfort ourselves, we've compiled a list of the most iconic Moira Rose quotes.
Take a look, bébé:
When someone selfish is nice to you:
"I'd love to believe you but there is a big fat line between charm and bullshit."
When you know you're the best but have to play nice:
"When one of us shines, all of us shine."
For every UGH situation:
"Oh, I'd kill for a good coma right now."
When someone tells you all Zoom meetings are cancelled for the day:
"If that's not a cause for alcohol, I don't know what is!"
When a nosy neighbour invites you to meet a guy "who is perfect marriage material"
"I would be pleased to RSVP as… pending."
Pretending to know nothing when you've known all the juicy details for weeks:
"Gossip is the devil's telephone. Best to just hang up."
When you're feeling like a fashionista:
"I won't wear anything with an adhesive backing."
When you're an introvert and everyone asks why you're not on social media:
"Social media is an amusement park for clinical narcissists."
When you realise your BFF is your soulmate:
"You are blind to reality and for that, I am most proud."
When someone thinks too highly of themselves:
"Be careful, John, lest you suffer vertigo from the dizzying heights of the moral ground."
When someone suggests a plan you have zero interest in:
"Let's all go to bed and pray we don't wake up."
When your BFF does something wrong:
"What you did was impulsive, capricious, and melodramatic…but it was also wrong."
When you feel like insulting your sibling:
"You are bored, lethargic and practically dripping with ennui."
When a nosy neighbour sees you with a friend:
"Never assume dear, it makes an ass out of both of us."
When your toxic Ex wants to get back together:
"Someone slap me, I appear to be in a waking nightmare."
That's it, folks!