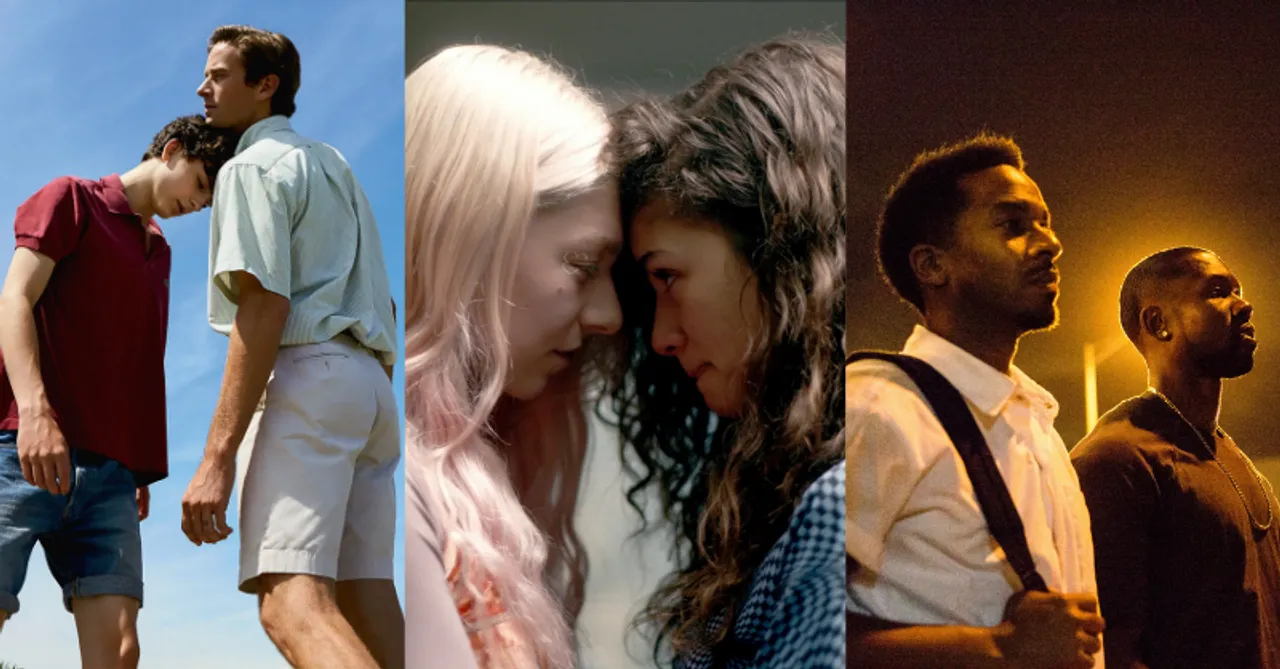 These movies and TV shows will help you unlearn and learn about the LGBTQIA+ community.
If we were under normal circumstances, June was when we would've been bursting into colors associated with LGBTQIA+ and celebrating Pride. We would be participating in Pride parades and festivals with unconditional love, open arms, warm hugs, and smiling faces. Considering the situation we are in, this can be the perfect opportunity to unlearn and learn things about the LGBTQIA+ community by watching these queer movies and TV shows, given how we have ample time at our disposal.
We've come a long way from when LGBTQIA+ characters were always the sidekick, mainly playing the role of a best friend of some girl or the stereotypical white gay man who popped up in a recurring capacity for comic relief? If they were the main character, their sexuality would be downplayed and scenes of intimacy would be non-existent. Just like the previous generations of women paved the way for women today to own their badassery, these characters do the same for the LGBTQIA+ community today. It's been a long journey from being stereotypically represented to getting the right representation. Since we have time on our hands, let's educate ourselves by reading up about the community or watching these movies and TV shows to be better allies.
Check this amazing list out!
Call Me By Your Name
Sex Education
Portrait of a Young Lady
Schitt's Creek
Brokeback Mountain
Euphoria
Moonlight
Made In Heaven
Blue is the Warmest Color
BoJack Horseman
Aligarh
Elite
Carol
Brooklyn Nine Nine
My Beautiful Laundrette
Sense 8
Fire
I Am Not Okay With This
Margarita With a Straw
Feel Good
Ajeeb Daastaans
Tales of The Two City
Kapoor and Sons
Haunting of the Bly Manor
The half of It
Modern Family
Love Simon
Halston
Happiest Season
The Bold Type
My Brother Nikhil
Over the past few years, streaming services have built a reputation of being one of the most inclusive platforms for content. And following their suit, we're witnessing changes in films and television as well. We may have come a long way, but we still have a long way to go!
For more entertainment content follow us @socialketchupbinge