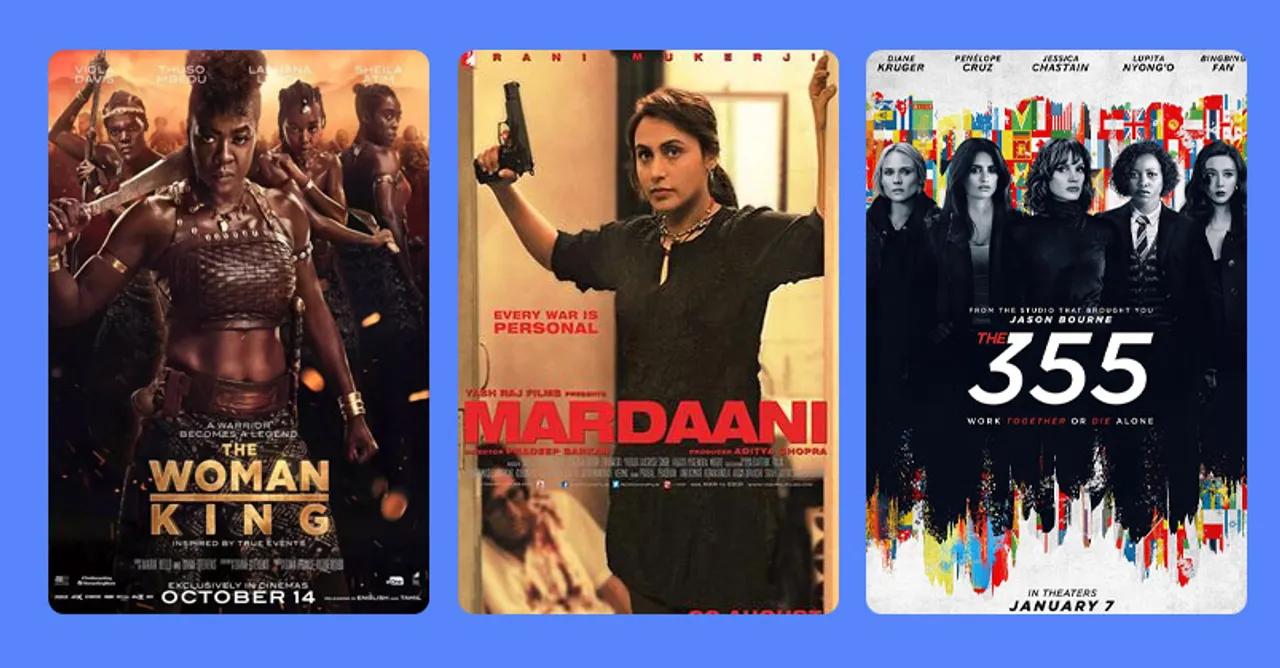 It's time you are Stree-ming these movies with women kicking ass, especially if you enjoyed watching the badass women of Wakanda Forever.
No women no cry! If you are a Marvel fan and have been to the theatre lately, you know you had been balling your eyes out. Thanks to Wakanda Forever and a story that honored the late actor Chadwick Boseman and his Black Panther. While we all missed him playing King T'Challa, the movie was able to live up to his legacy with an amazing assembly of incredibly talented women. These badass women of Wakanda Forever Shuri (Letitia Wright), Queen Ramonda (Angela Bassett), Nakia (Lupita Nyong'o), Okoye (Danai Gurira) were able to add all the richness that the movie's storyline needed and more. Watching these queens kickass onscreen may have left you wanting to watch more stories that showed women in their most powerful and rebel mode.
In the words of Lizzo, 'It's bad b*tch O'clock' always. Even though few, there have been a considerable amount of movies with female running in the forefront giving the men a run for their money. After dealing decades of harsh patriarchy at a global platform like the movies, it was only time for storytellers to give us more stories that empowHER and encourage young girls to be the baddest that they can be. We have grown watching men fighting off bad men, monsters, aliens and any deadly threats saving the world from extinction. But the pure adrenaline of watching women doing the same job, but better, us unmatched. We love to see women enjoying their quid pro quo moment while kicking ass and taking names. So if you are looking for some movies with good female action then you should check out this list.
Here's our list -
The Woman King
Ava
Little Women
Salt
Mardaani
Kill Bill
Bombshell
Thelma and Louise
Captain Marvel
Naam Shabana
Hanna
The 355
Wonder Woman
Widows
Which is your favourite women-led action movie? Share it with us in the comments below.
For more entertainment content follow us at @socialketchupbinge