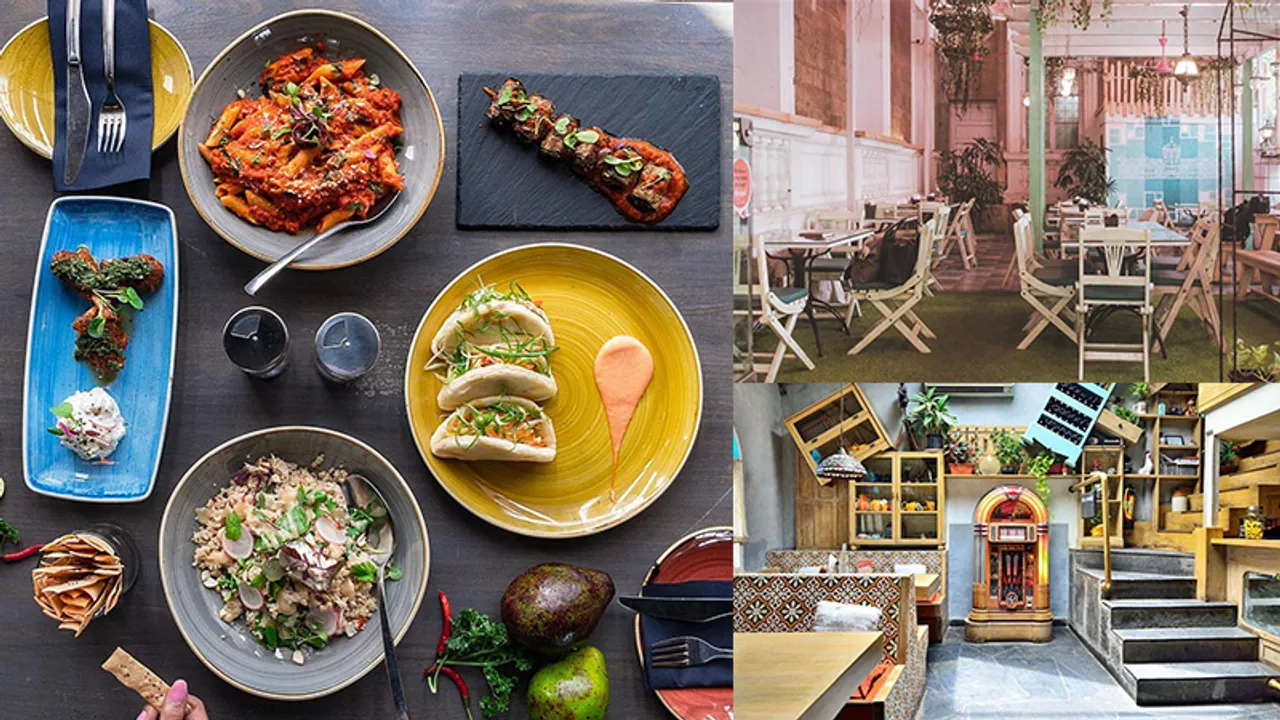 Mumbai is famous for several reasons, and one is the ample options to eat out. From Celebrity Spotting to that amazing omelette, from cozy little cafe to that amazing decor, we got them all.
Mumbai, the city of dreams yet the one that doesn't know how to sleep. Be it day or night, its forever alive, buzzing with people and activities everywhere. This city is one stop destination for those brimming with star studded dreams in their eyes. What makes this place a pie of aspiration and ambition for the most is it being the birthplace of BOLLYWOOD industry.
The place is proud of rich cultural history and a well balanced urban facilities and lifestyle for all those who thrive to be a part of this town.
Amid the unbelievably high speed at which people move here, there are places where one can take a sigh of relief, laze around and have a good time with the ones they love or themselves and enjoy their favorite food.
So, here is a list of places you can have the happiest and laziest brunches at :
The Little Door cafe
https://www.instagram.com/p/BijYziBA4eN/
Grandmama's cafe
https://www.instagram.com/p/BSY6pGfB0Nm/
https://www.instagram.com/p/BpKK-ZOjDdL/
Scrumptiious Cafe & Bistro
https://www.instagram.com/p/Bv3JvHzhs32/
https://www.instagram.com/p/BxB3yXJB-X7/
Citizen Hotel
https://www.instagram.com/p/BxvIK61nfw4/
https://www.instagram.com/p/BPhaprnBuPN/
https://www.instagram.com/p/BFrgBa2kn7g/
Jamjar Diner
https://www.instagram.com/p/BxB2mm8ns1n/
https://www.instagram.com/p/BuQks8-HFOR/
https://www.instagram.com/p/Bxywy6cHLR6/
Bombay coffee house
https://www.instagram.com/p/Bxm7UKPDkP-/
https://www.instagram.com/p/BuRDcCEAt0h/
https://www.instagram.com/p/BuLh6OBhCG5/
Dakshinayan
https://www.instagram.com/p/Bmw6xhWgfxL/
https://www.instagram.com/p/Bu3aMObBtDH/
Sucasa
https://www.instagram.com/p/BUtxNvmAVHb/
https://www.instagram.com/p/BOXrjp0D9VP/
August Cafe
https://www.instagram.com/p/BwHo6xRnWRC/
https://www.instagram.com/p/BtSaH0XnMRO/
Bistro 1
https://www.instagram.com/p/Buep48HBMfE/
https://www.instagram.com/p/ByUZBm9IY5m/
The Good Wife
https://www.instagram.com/p/Bvd2iSTASev/
https://www.instagram.com/p/Bynd7_ggUjw/
Poetry by love and Cheesecake 
https://www.instagram.com/p/BwCRpOwlOFW/
https://www.instagram.com/p/ByU71JPjVfi/
1BHK
https://www.instagram.com/p/ByUHGzMg4wf/
Fable, Juhu
https://www.instagram.com/p/BuvtzB7lgF-/
London Taxi
https://www.instagram.com/p/BwlbWGVAHT6/
Candies
https://www.instagram.com/p/BwtiQSUFdWz/
Labella Cafe
https://www.instagram.com/p/BtaR5V4DcCa/
Tea Villa Cafe
https://www.instagram.com/p/BX8I7fIhVbj/
The Pantry
https://www.instagram.com/p/Bw_MryTgnJ0/
Cafe Kala Ghodha
https://www.instagram.com/p/BGzDo8PCctk/
Love & Latte
https://www.instagram.com/p/Be2H4m-FSDw/
The Daily Bar & Kitchen
https://www.instagram.com/p/BxmRWPZJECY/
The Aroma's
https://www.instagram.com/p/BxmrKZIluLC/
The birdsong cafe
https://www.instagram.com/p/BxjN8VHFPpM/
Bastian
https://www.instagram.com/p/ByNbpGaBf3w/
Saltwater Cafe
https://www.instagram.com/p/BsBZLzCh2dY/
The Goose & Gridiron
https://www.instagram.com/p/BZ55zR3H2D0/
Also Read : 9 places that serve the best macarons to help you indulge in your 'sweet fanatsies'