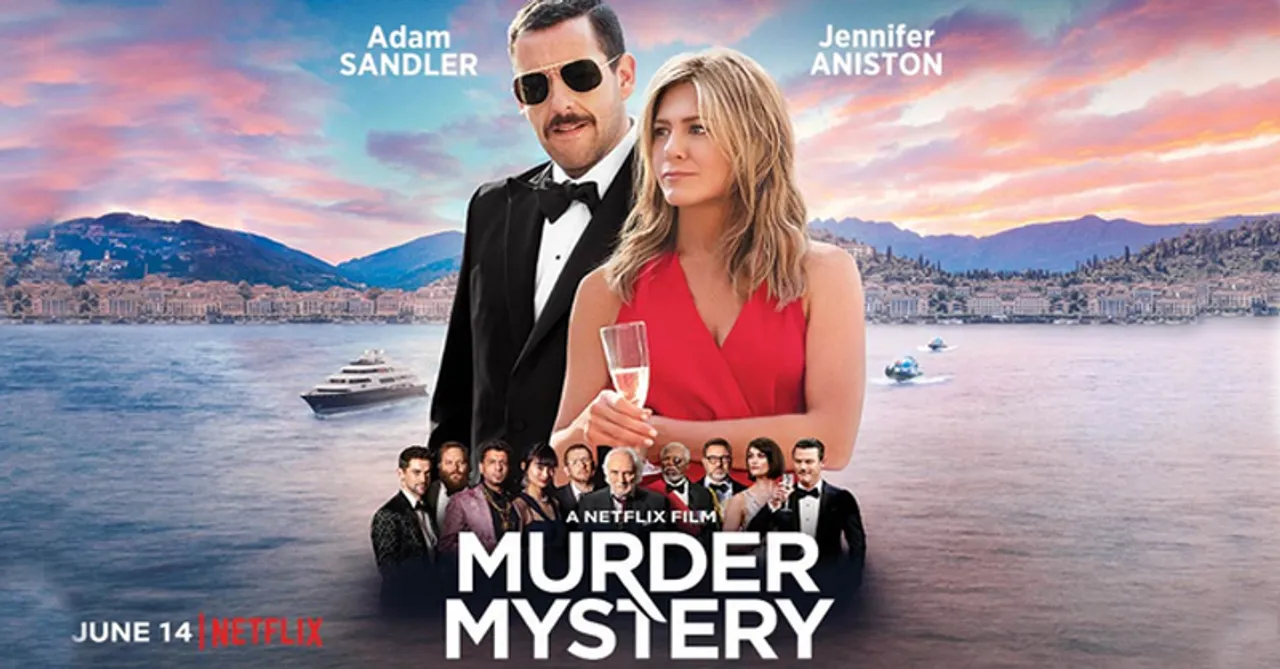 Directed by Kyle Newacheck, Murder Mystery on Netflix is a fun and light watch but doesn't quite go beyond that!
After watching Jennifer Aniston and Adam Sandler together in Just Go With It, Murder Mystery seems to fall a little flat as far as The Spitz's chemistry is concerned. If you want to watch a fun movie without any real mystery, then this vacation comedy is right up your alley!
Cast - Jennifer Aniston plays the role of Audrey Spitz, a hairdresser who solves a series of murders simply on the basis of having read a ton of murder mysteries. Adam Sandler is a little dry as Mr. Nick Spitz, a New York cop who pretends to be a detective because he's too embarrassed to tell his wife that he's failed the exam three times.
Storyline - Nick Spitz, a New York beat cop or should I say, detective, takes his wife, Audrey, on a vacation to Europe on their 15th wedding anniversary. And before they know it, they've been invited to join Lord Cavendish on a mind-boggling cruise where they find themselves in the middle of a family feud that leads to a series of murders with Mr. and Mrs. Spitz being the prime suspects.
Watch the trailer here!
What I liked - Jennifer Aniston is a delight to watch as Audrey Spitz, a hairdresser who solves this crime just as much as Rachel Green from F.R.I.E.N.D.S. This movie is lightweight which makes it perfect for days when you want to curl up in bed and watch something that doesn't require you to use your brain.
What I didn't quite like - It seems way too unrealistic for a murderer to confess to a series of murders out of nowhere. Adam Sandler's performance as Mr. Spitz is way too dry which is such a shame given the all-rounder that he otherwise is. I wish there was a little more backstory given about the Spitz and the relationship they share. There's absolutely no dimension to any of the other characters in this movie either.
Also Read: Sony LIV's Your Honor 2 has a good plot but lacks conviction amongst other things
For more reviews, follow us on @socialketchupbinge