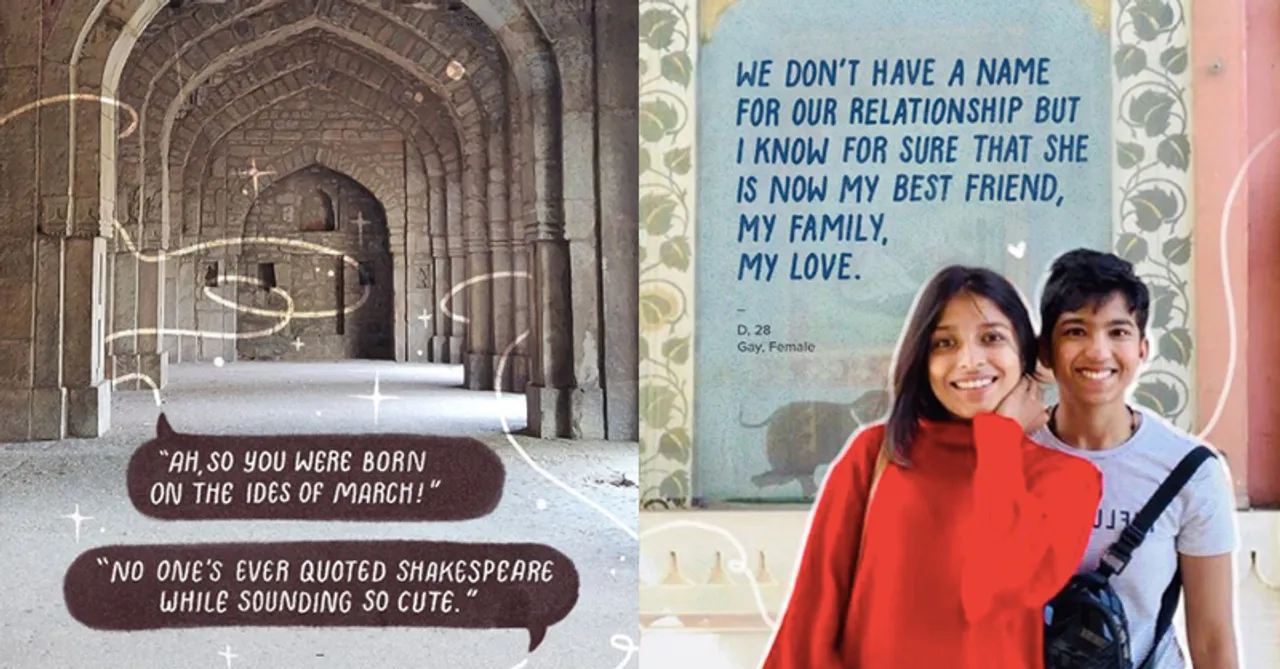 These posts from the Museum of Queer Stories are so relatable and cover everything that follows after that first hello.
Have you ever come across a love letter? One that leaves you thinking about your first love, butterflies in the stomach, your first memorable kiss, that time you talked all night long, that one heartbreak that made you feel like you can't breathe? Regardless of our gender identity, which cast we belong to, our sexual orientation, the color of our skin, we've all been in the same place, where we've experienced something new either for the first time or the nth time and it felt amazing and sometimes like shit.
We come across art in different forms like literature, poetry, illustrations, stand-up comedy, and love letters that leave us nostalgic about it all, the good and the bad that comes with lust, attraction, and falling in love. If you've watched Letters to Juliet, you know what we're talking about. If you haven't, these posts from Queer Swipe Stories leave you feeling precisely that!
A curated archival project by Tinder and Gaysi Family that seeks to collect the many moods, experiences, and complexities of queer dating, heartbreaks, and all the fuzzy in-betweens, Museum of Queer Swipe Stories has a collection of beautiful and heartwarming stories that you'd love to read one after the other, sipping on tea while it's raining. It's one of those accounts on Instagram that leaves you with a full heart! These stories are submitted by anyone who identifies as queer and will leave you feeling 'me too'. There aren't too many platforms that hold space for the LGBTQIA+ community to talk about their experiences and that's exactly what makes the Museum of Queer Stories so distinctive!
Check out some of their posts!
Don't these leave you wanting to write a letter of your own?