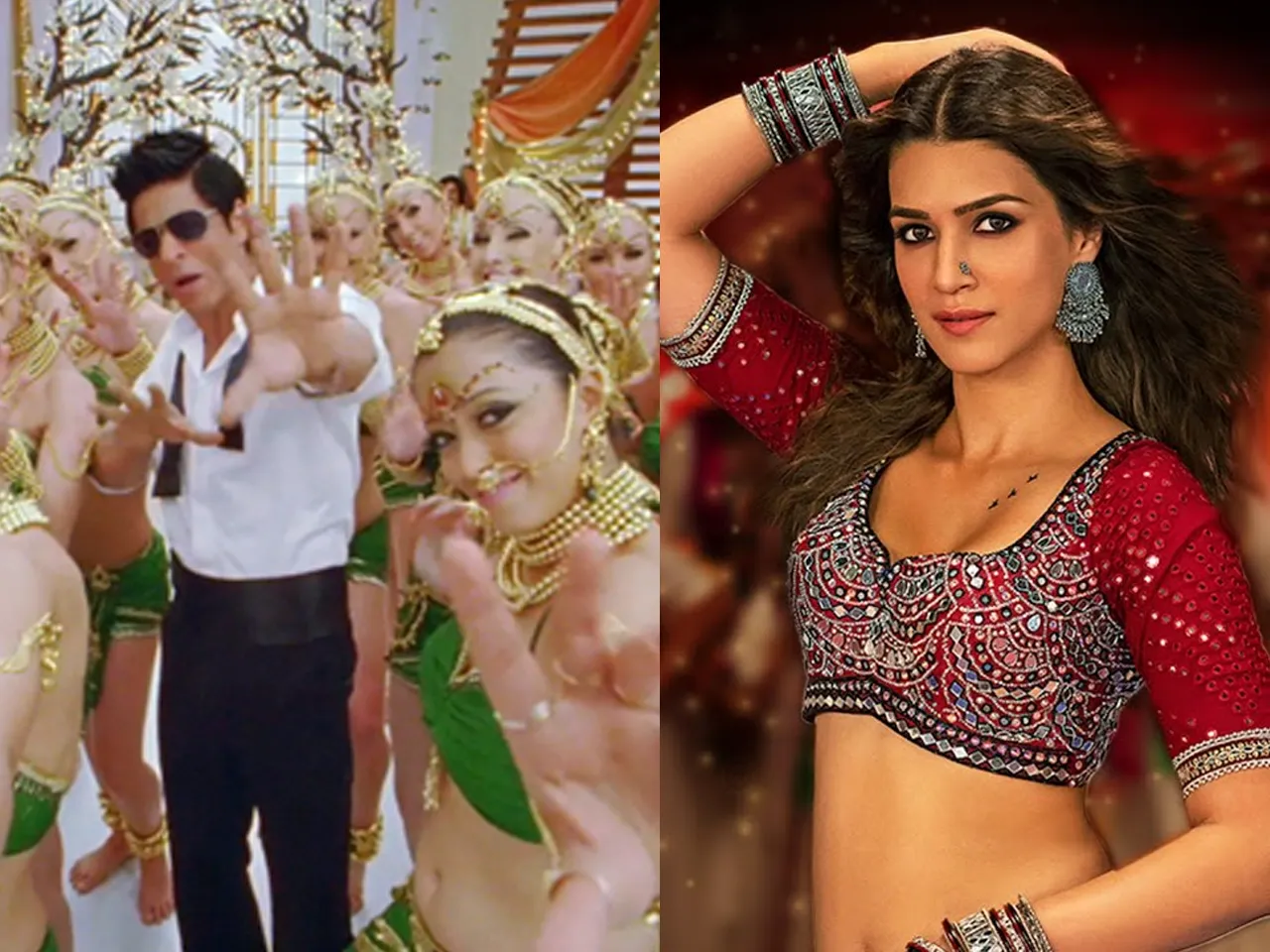 With these highly inappropriate songs played at the pandal, people really blur the lines between a 10 day fest and a festival and here's hoping that we could change that this year!
While it's beautiful to see how the festival of Ganesh Chaturthi ignites the spirit of Mumbaikers and unites everyone into having the same feeling for 10 days, we sometimes do go overboard with our enthusiasm and miss the point completely. Ganesh Chaturthi is supposed to be about praying and worshiping Lord Ganesha with the utmost respect in your heart. But does it really feel appropriate when you start dancing to obnoxious item numbers while your idol is kept next to you? Item numbers are demeaning as it is and to put that into the festival mix is hilarious and makes for a failed Ganesh Chaturthi playlist at the same time. 
Nothing was and nothing will be more powerful than vibing together on the Puneri Dhol and Lezim that is performed by men, women, and children of all ages. What could be more symbolic than that? It's what makes Mumbai feel alive and that high energy is what we wait for every year. Not to forget the already existing plethora of Ganesh Chaturthi bhajans and songs featured in movies that are just as beautiful and more devotional in nature. How we have come down to picking intimate romantic tracks over that is actually astonishing and it's high time we become more self-aware and do better! 
Let's stay away from these songs!
Yes, a lot of buildings have dance competitions on Ganpati but that just turns into an opportunity to dance on item numbers simply because it has really peppy beats to dance to. Take a step back and actually listen to what the lyrics are saying for once. 
What Jhumka?
Munni Badnam
Dilbar Dilbar
Laila Main Laila
O Saki Saki
Kamariya
Aa re Pritam Pyare
Oo Antava Mawa
Besharam Rang
One Two Three Four
Param Sundari
Hookah Bar
Haaye Garami
Nagin Dance
Dilliwali Girlfriend
Chikni Chameli
Sheila Ki Jawani
Kaanta Laga
If item numbers don't get a seat at the table then romantic songs don't get a spot either. Songs like Chaleya and Tum Kya Mile will hundred percent be played this year but are such songs reserved for God or your partner?
Chaleya 
Tum Kya Mile
Tip Tip Barsa Paani
Shrivalli
Tere Pyaare Mein
Doobey
Rataan Lambiyan
Apna Bana Le 
Kesariya 
Chaka Chaka
Mumbai has a certain lingo that has made its way into some famous songs as well but maybe we could limit those slangs just to conversations this year rather than in the songs we play out loud!
Ganpat Chal Daru La
Dhan Te Na
Fatela Jeb Sil Jaayega
Chamak Challo
Gandi Baat
Main Hoon Don
Some other trending songs that make it to the playlist simply because they are viral!
Jugnu
Badal Barsa Bijuli
Calm Down
With You
Dil Nu
Genda Phool
These EDM remixes that make it feel like we're clubbing for no reason!
The moral is to learn to read the room. If we won't play sober songs at a birthday party then why should we be choosing party songs for a religious festival? Everything has a right place and a right time and maybe this year we introspect if we really want to choose entertaining ourselves  over finding peace and spirituality.
For more binge-centric content and reviews, follow us on @socialketchupbinge.