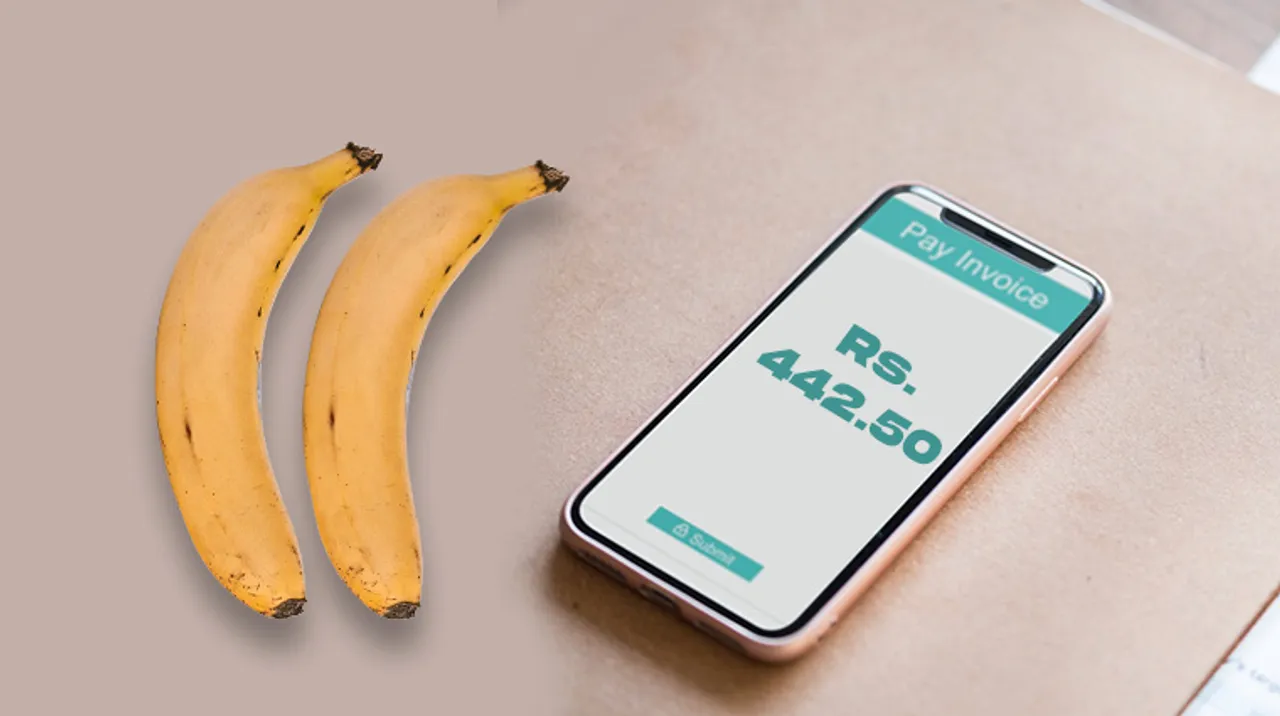 On July 22nd, actor Rahul Bose posted a video on Twitter that left everyone gasping. He was staying at the famous chain of hotels, JW Marriot, in Chandigarh during a shoot schedule. When Rahul ordered two bananas and got served with a bill ₹442 (you read it right!), he was shocked and rightly so. After he posted the video showing the receipt and sarcastically thanking the hotel, it caught the attention of the netizens.
You have to see this to believe it. Who said fruit wasn't harmful to your existence? Ask the wonderful folks at @JWMarriottChd #goingbananas #howtogetfitandgobroke #potassiumforkings pic.twitter.com/SNJvecHvZB

— Rahul Bose (@RahulBose1) July 22, 2019
Soon enough, people took to Twitter to tweet about their very own similar experiences, terming them as My Rahul Bose Moment! We've all had our fair share of those, haven't we? There have always been times where we feel we are being over-charged for a product or service and curse them under our breath. Well, looks like we're calling them out now and how!
Check out some of the funniest My Rahul Bose Moment tweets we came across:
My Rahul Bose moment was buying Saffron for the first time.

Roommate had asked me to get some from the store on Eid, I didn't know the price, I just said bas aadha kilo hi de de. Shopkeeper looked at me in surprise, told me the price, asked me to check how much I actually need.

— Gappistan Radio (@GappistanRadio) July 24, 2019
Are you kidding me with this?
My very own Rahul Bose moment last year pic.twitter.com/qmf4mE62mq

— Gabbbar (@GabbbarSingh) July 24, 2019
I hope you didn't go for SOTY 2 then...
My Rahul Bose moment was paying 200 for watching Kalank

— Sir Yuzvendra (parody) (@SirYuzvendra) July 24, 2019
WOW.
My Rahul Bose Moment Was Paying 23.25 AED (Approx. ₹437) For This Cheese & Tomato Toast Sandwich At Costa Coffee - Terminal 3, Dubai International Airport! ? #RahulBose #RahulBoseMoment pic.twitter.com/FhopW0BT6b

— Prathamesh Avachare (@onlyprathamesh) July 24, 2019
'Mess'ed up, isn't it?
My Rahul Bose moment was when I was back in Mumbai after finishing MBBS and went out for dinner at a fancy restaurant with friends and we ended up paying for one meal (per head!) as much as I would pay for an entire month (for all three meals!) at the hostel mess.

— The Zucker Doctor (@DoctorLFC) July 24, 2019
My Rahul Bose moment when I paid 3000 Rs for hair cut.

— BaBu ?? (@BabuSaheb90) July 24, 2019
My Rahul Bose moment was @ Kolkata Airport. In 2007, I bought 2 samosas and gave him Rs 100 and expected for the change to be returned. Finally, Denied the change saying "100 ka 2 samosa hota hai yaha, pehli baar airport aaye ho"

— Canadian Bharat (@indcheated2014) July 24, 2019
This has to be the worst.
my rahul bose moment was when I bought a bra for 3470 rs. for the first time aur sahi size bhi nhi aayi thi , fr sharm k mare waps bhi nhi kr pai thi

— Varidha husaain (@Varidhahussain) July 24, 2019
Gotta face the consequences.
My Rahul Bose moment was paying for a diamond ring for saying "you look fat in this dress".

— EngiNerd. (@mainbhiengineer) July 24, 2019
Finally! It was high time that high-end hotels and brands got called out on their insane pricing and we hope they get affected by this too!
Share your 'My Rahul Bose Moment' with us!