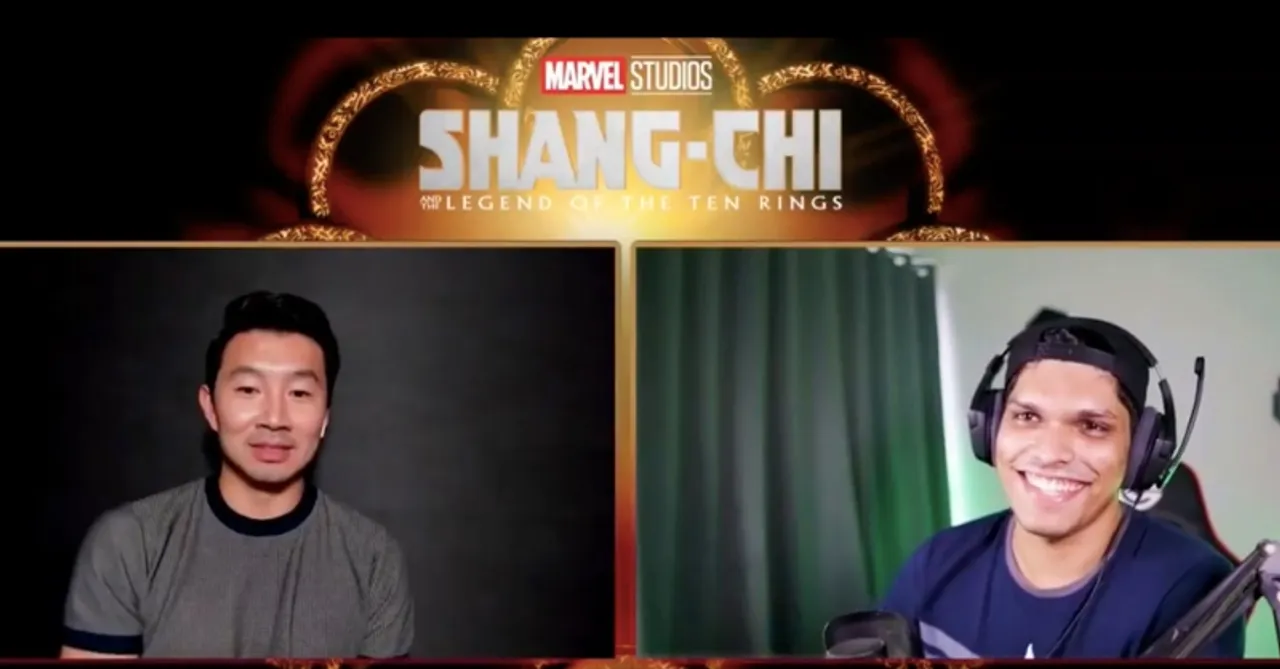 Superheroes explore the potential of Indian gamers. Mythpat becomes the first Indian gamer to collaborate with Marvel.
Indian gamer, Mythpat in a recent Instagram video was seen having a one-on-one fun conversation with the Marvel Superhero, Simu Liu. It's the first time that Marvel has collaborated with an Indian gamer, and this video promoted its latest release - Shang-Chi and the Legend of the Ten Rings. In the three-minute video, Mythpat can be seen having a lively and witty conversation with Simu Liu, the lead actor of the movie. Simu Liu shared his experience of getting to be a Marvel Superhero on screen. 
In conversation with Mythpat, Simu Liu highlighted; "Every community deserves to be represented as a superhero. With Shang-Chi, I believe progress is already been made. I look forward to seeing so many more superheroes entering the world from all colors, ethnicities, and experiences. It's a great move for diversity." 
Commenting on the collaboration, Mythpat said; "Having grown-up watching the Marvel movies, it was an extremely great experience to share a screen with a Marvel superhero, Simu Liu. We spoke about all things related to superheroes and how he got to be a Marvel superhero. Being the first Indian gamer to partner with a brand like Marvel, I am extremely overjoyed to see how brands like Marvel have started to acknowledge the potential of Indian gamers and the gaming community." 
With 9 M subscribers on YouTube, Mythpat is a popular name in the gaming & comic space. With a hint of funny mimicry to his gaming videos, Mythpat is transforming the gameplay scene in India and his videos have caught the eye of millions of people in the country. Popularly known for his mimicry, Mythpat can be seen mimicking Bollywood actors in his gameplay videos. He also recently became the first Indian gamer and influencer to launch a Spotify Original - The Mythpat Podcast. Mythpat has partnered with brands like Netflix and One Plus in past. 
Have you watched Shang-Chi yet?
For more creator related content follow us @socialketchup