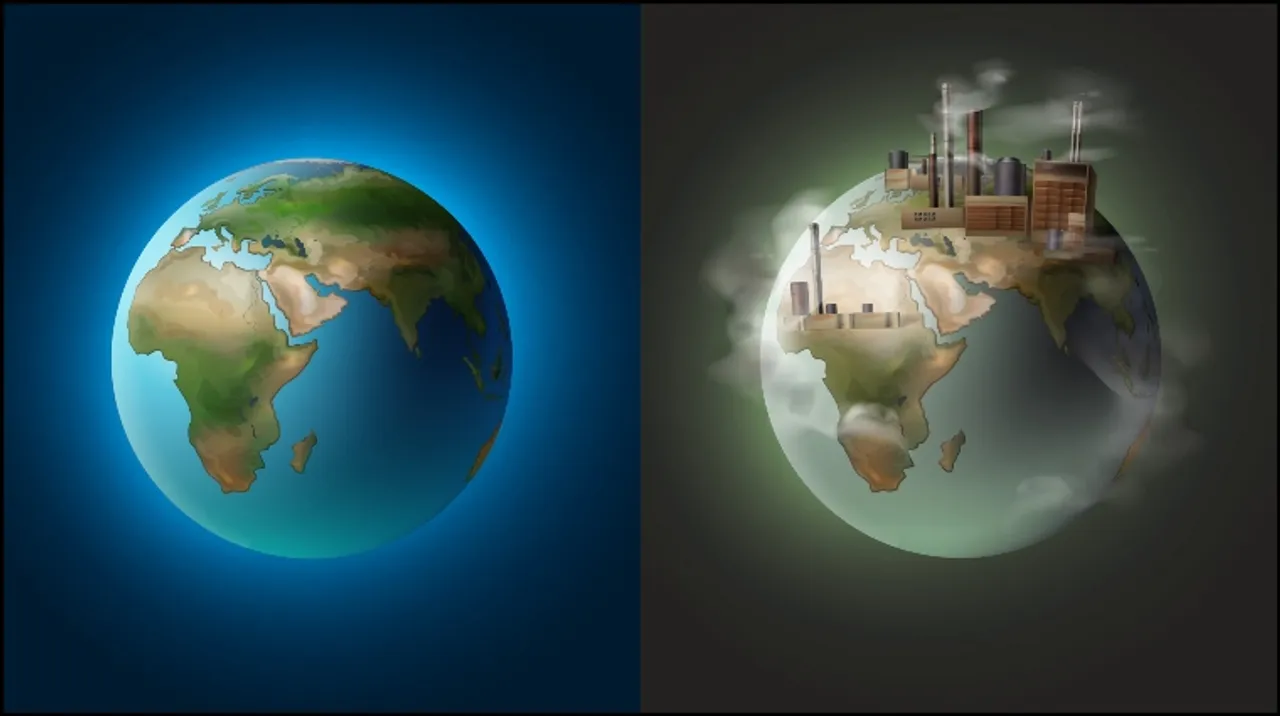 This National Pollution Control Day, and here's why pollution control needs to be observed every single day by everyone!
National Pollution Control Day is marked on 2nd December every year in India. It is observed on this day after the Bhopal Gas Tragedy struck on the night of 2-3 December in 1984. It is a day to raise awareness about the increasing problems of pollution. 
10 years before the Bhopal Gas Tragedy, a Central Pollution Control Board (CPCB) was established to curb the problems of pollution. But when the Bhopal disaster happened, it has been recorded that almost 3,788 people were killed and 5,74,366 were injured because of the exposure to the Methyl isocyanate. The gas was leaked in the Union Carbide India Limited pesticide plant. It was observed that many necessary actions have to be taken towards the problems of pollution. 
Hence this day honors those people in the Bhopal Gas Tragedy and also awareness is raised towards the air, water, soil, and noise pollution caused because of human negligence. The day is also about educating people on what are the preventive measures that can be taken, how to avoid industrial disasters, and also what other types of pollution control are necessary.
The recent stats put India on the world map as 21 cities of India out of 30 cities of the world are the most polluted cities, and also 13 cities of India out 20 cities of the world are with the highest annual air pollution in India. 
Take a look at what Twitter has to say:
Pollution is one of the gravest problems faced by our nation. On the #NationalPollutionControlDay, let's take the steps towards an eco-friendly environment and make the a better place to live..#pollutionpreventionday pic.twitter.com/QSJUKjUvDh

— Ranjit Kanan Atman (@KananRanjit) December 2, 2020
Act now or it impacts! A possible action is to replace your regular ceiling fan with super-efficient ceiling fan like Superfan and reduce 1 kg CO2 emission per fan per day.

Know more at https://t.co/yAhbelh7gi#pollution #pollutioncontrolday #PollutionPreventionDay pic.twitter.com/YSeOsyG2h7

— Superfan Ceiling Fan (@Superfan4u) December 2, 2020
Let's Move Towards Green
To Keep The Planet Clean
National Pollution Control Day

BIGCEM CEMENT (BUILD SOLID)#pollutioncontrolday #pollutionpreventionday pic.twitter.com/AxYHtUVKoO

— BIGCEM (@BIGCEM1) December 2, 2020
National Pollution Prevention Day - 2nd December

It is time to spread awareness, plant more trees & adopt a greener lifestyle. Let's pledge to stand for a greener & cleaner future.#Pollution #PollutionPrevention #PollutionPreventionDay pic.twitter.com/iolV1YtVED

— Siddhartha Public School (@SiddharthaPSHyd) December 2, 2020
This #NationalPollutionControlDay, let us resolve to prevent #pollution by reducing, recycling & reusing our natural resources & preserve the environment for future generations.#aisa #pollutioncontrolday #pollutionfree #pollutionpreventionday pic.twitter.com/vQQgNWUOGq

— Alps International Science Academy (AISA) (@AISAMalappuram) December 2, 2020
Save the earth by protecting it from pollution. Save our ears.

Let our ears live long!

Respect someone's sleep

More the sound, less the receptivity

The more noise you hear, the faster you lose your ear.
Care for air
PoLlutIon iz not fair#pollutionpreventionday pic.twitter.com/J6dr92384g

— The__SuH AiL (@TheSuHAiL2) December 2, 2020
Also read: