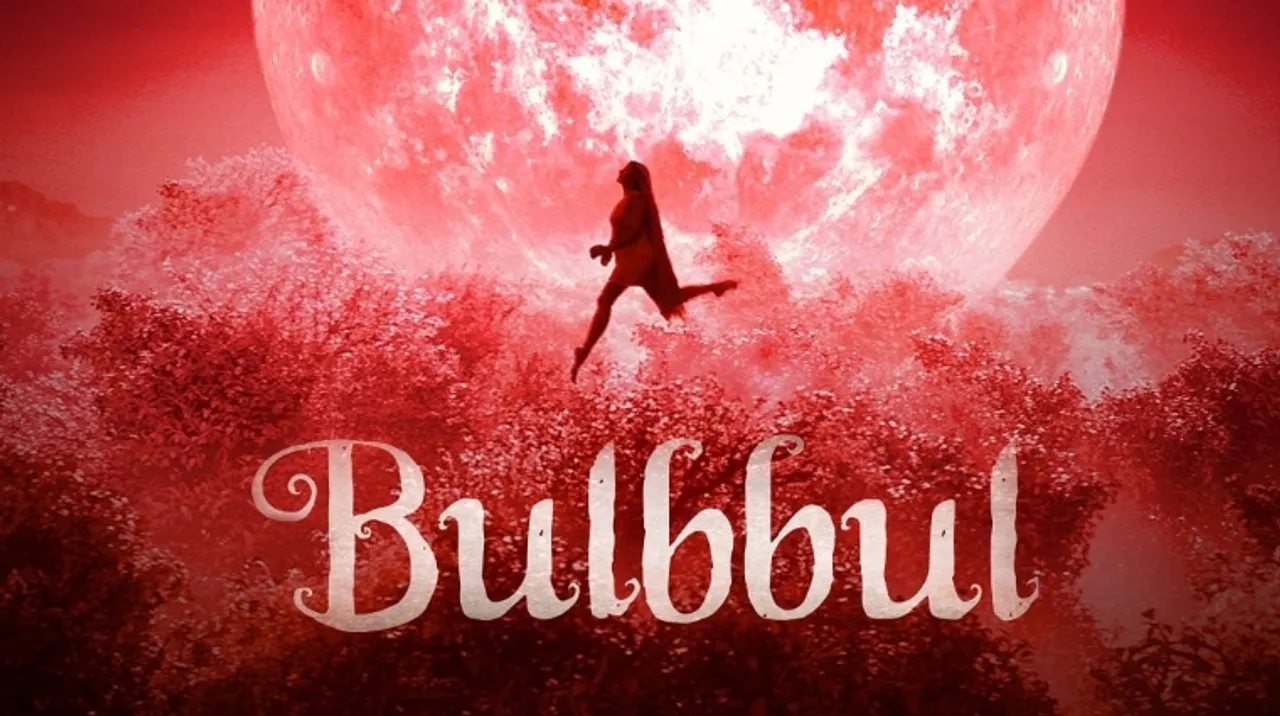 A new Indian horror movie talking about witches and everything supernatural, Bulbbul dropped on Netflix. People share their review on the same.
With the whole movie scenario changing, courtesy of the certain pandemic situation, movies are releasing on various OTT platforms. Netflix original film, Bulbbul is the new addition to Indian horror movies genre that was released on Wednesday 24th. The movie takes you through the good and evil, abandonment with a new source and hope of beginning.
The movie is a combination of period drama, childhood stories and horror that takes you on a scary ride with a great cast. The story also talks about the age-old patriarchy of our Indian society and how one finally rebels against it. Bulbbul is a child who is married off to a man, Thakur Indranil, who is quite older than her. She, on the other hand, had no idea of the same and was of the intention that she will be marrying Thakur's younger brother Satya who is of her same age. It is Satya's stories that bring her peace in a house that she is scared of. This leads to them writing stories together and their friendship growing closer. But years later when Satya returns from being away, Indranil has left and Bulbul has found her self becoming friends with a local doctor Sudip. However, her friendship is questioned by Satya with him laying his conservative ideologies of a married woman's place in the society. While the so-called witches and chudail only seemed to be part of a story, things start seeming real when a bunch of bodies pile up in the village.
The film stars Tripti Dimri, Rahul Bose, Avinash Tiwary, Parambrata Chattopadhyay, Paoli Dam. It is directed by Anvita Dutt and produced by Anushka Sharma and her brother Karnesh Ssharma's Clean Slate Filmz.
People shared their views on Bulbbul on Twitter:
Mini Review :- #Bulbul
My Rating :- 9/10
Initial Release :24 June 2020 (Netflix)
Tagline :- " feminist fable with supernatural element "
What is Good
1. Performance of lead actor Tripti Dimri( Bulbul)
2. Cinematography
3. Background Score
4. Production Values <1>@AnushkaSharma pic.twitter.com/P2AYk7b4yg

— Sakhavu Santosh (@santoshvskp) June 25, 2020
#Bulbul Netflix@AnushkaSharma you are a hope among all the so called big stars.#TriptiDimri you stole my heart with your performance.
The entire cast is amazing, especially background music is treat to ears.
Good work Anvita , this was a good watch.

— Pankaj Kumar (@Pankajigec) June 24, 2020
Not only horror, amalgation of multiple genres.@tripti_dimri23 you drove this really well & u were awesome in every scene.

@anvita_dee Looking forward to see your work more!#BulBul : A good watch!@NetflixIndia pic.twitter.com/1CFpOhwIgD

— Jaya Goutam (@jayagautam1) June 25, 2020
A haunting tale of a child bride who grows up to be an extremely mysterious woman presiding over her household.. @AnushkaSharma's Netflix Original, #Bulbul starring #LailaMajnu fame @avinashtiw85, Tripti Dimri & @RahulBose1 streams on 24th June!
Trailer: https://t.co/qR2RbsfXG9

— Rahul Raut (@Rahulrautwrites) June 19, 2020
It blows my mind how amazing this movie was....it was a dream such a beautiful thing.....I never knew we had such amazing talent...now this is more of what Indian cinema should represent, talent, amazing direction, amazing lighting and sets and a real story #Bulbul

— Miss Anand (@anand2898) June 24, 2020
Just watched #Bulbul it's a beautiful dark tale . Loved how it gave the essence of Bengali culture to make it more real. In this modern era ,it's just sad that India still possess such realities. @NetflixIndia

— Nayanika Tiwari (@TiwariNayanika) June 24, 2020
#Bulbul Though the story seemed quite predictable to me, it's quite powerful film. The aesthetics and performances are wonderful ! @tripti_dimri23 Sheer brilliance !!! Wat a performance of this woman ! pic.twitter.com/voMG5YZKcX

— Ɱąժհմ (@inaworldbeyond) June 24, 2020
This is what comes out when true actors get to work beyond the boundaries of nepotism! @tripti_dimri23 ! Hats off for the long lasting impact you just had on the audience through your masterpiece acting!#Bulbul@AnushkaSharma Keep producing such movies mam. pic.twitter.com/mX9ymdadIb

— Shashank Sneham ?? (@shashank_sneham) June 24, 2020
Bulbbul is one such movie that will be loved for the performance of its cast but still lacks some gut at the storyline. Find out my complete review here: https://t.co/hUR635uIWZ #Bulbbul #Bulbul #bulbbulreview pic.twitter.com/lk7hEXg7Nj

— kshi tij (@spill_reviews) June 24, 2020
#Bulbul is an astounding movie! Some things could've been better. But the direction and the acting is top notch. And I love that it's just 90 minutes long! Anushka is making some extremely wise decisions!

— Souvik Dey (@ronomad_) June 24, 2020
We now have #tumbbad and #bulbul to show it to the whole damm World proudly, this cinema is Made In India.

— Sampurn Raj Parashar (@sampurnrajP) June 24, 2020
Bulbbul is one such movie that will be loved for the performance of its cast but still lacks some gut at the storyline. Find out my complete review here: https://t.co/hUR635uIWZ #Bulbbul #Bulbul #bulbbulreview pic.twitter.com/lk7hEXg7Nj

— kshi tij (@spill_reviews) June 24, 2020
#Bulbbul is the kind of Feminist film I was looking out for since some time. Albeit predictable fable-horror, It questions the evils of child marriage, gender violence &everything patriarchy.What wins here is a finale act that makes you wish if it were not just a film but reality pic.twitter.com/ZmovL5Ld8h

— Anj.✨ (@Mystic_Riverr) June 24, 2020
Check out the trailer here:
The movie is now streaming on Netflix