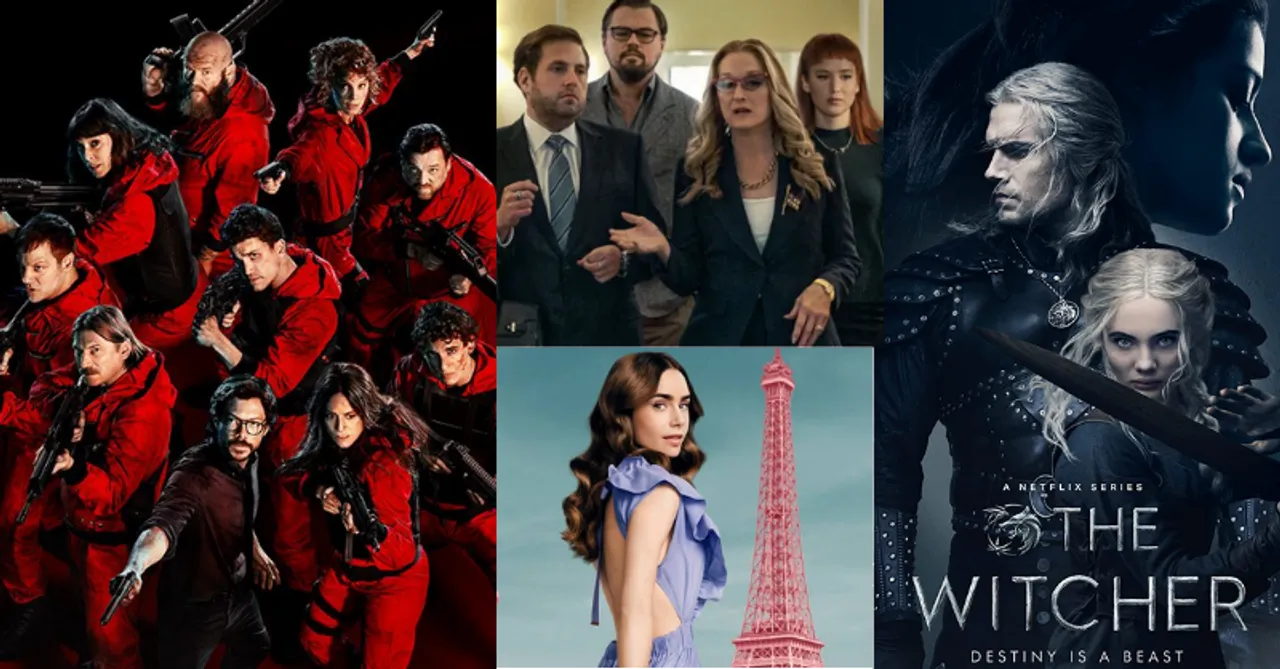 Netflix December releases look like one hell of a binge ride filled with Money Heist 5, The Witcher 2, Don't Look up, and much more!
This year of 2021 has almost come to an end and while we may have enjoyed content from Netflix all throughout the year it's the Netflix December releases that are finishing up the year with a bang. All the much-awaited releases from Money Heist Part 5 Vol 2 to The Witcher season 2 to Emily In Paris season 2 to the star-studded Don't Look Up, all are getting released on the platform in the month of December. So while we are all diving under our blankets with the winter holiday season, Netflix has prepared its content bucket to keep us entertained.
Other than the much-awaited next part of the series and an ensemble film there are some other titles as well. From Indian titles like Cobalt Blue (looks so like Call Me By Your Name) to Aranyak (Raveen Tandon's comeback to screen) to Decoupled to a Malali entertainer Minnal Murali. Check out the list of the releases here!
December 1
The Power Of The Dog
December 3
Money Heist: Part 5 Vol 2
Cobalt Blue
December 10
Aranyak
December 17
Decoupled
The Witcher: Season 2
Emily In Paris: Season 2
December 24
Minnal Murali (Malayalam)
Don't Look Up
December 31
The Lost Daughter
Which one of these titles is that you are most excited about? Do tell us in the comments below!
For more entertainment, follow us on @socialketchupbinge