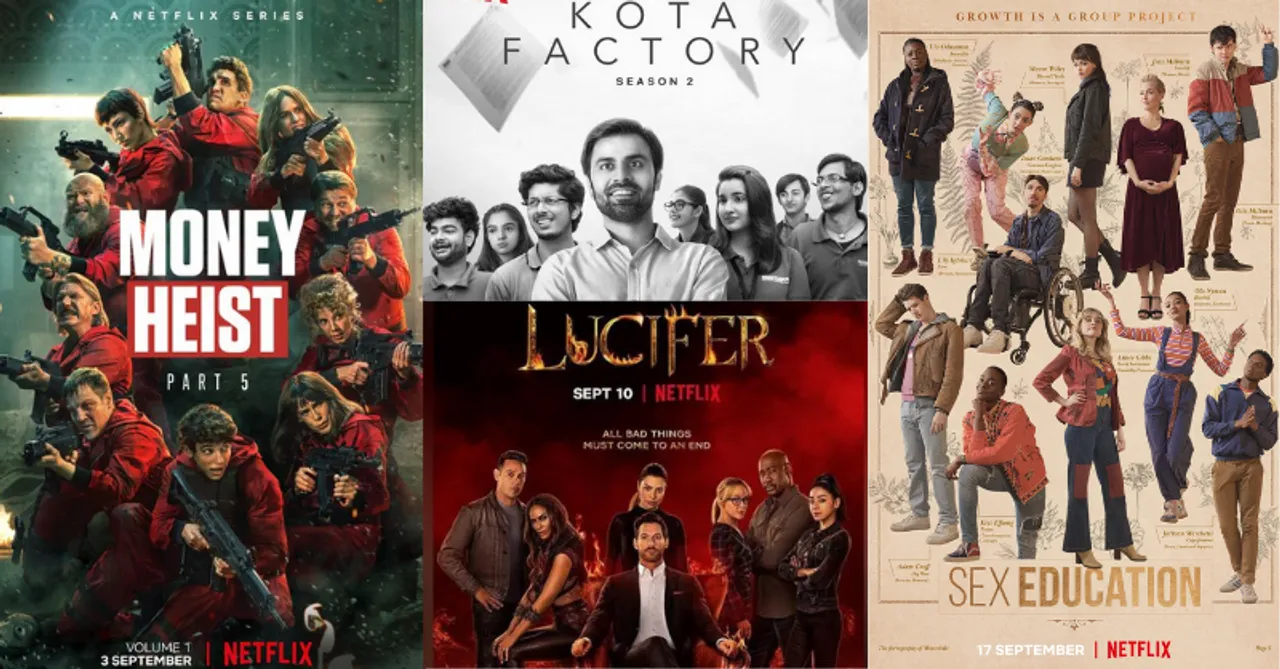 With a wide variety of content available, let's look at what Netflix has in store for you this September!
Netflix has a whole range of crazy amazing titles to offer you all throughout the year. It's one giant in the OTT platform that never fails to keep you entertained and experiment as well with its content. But every month the platform shuffles and brings in some new titles to leave no scope for boredom. And with the pandemic still here, we're all relying on OTT platforms to keep replenishing us with new content every month. So get ready because this month of September has a lot in store for you via Netflix.
From the much-awaited next installment of the series Money Heist, Sex Education, Kota Factory, and Lucifer to new projects like Ankahi Kahaniya and Tughlaq Durbar, his month seems to be dedicated to the genre of thrillers that keep you at the edge of the seat as well as coming of age and weird stories that are relatable and insightful. So fasten your seat belts for this crazy multi-lingual adventurous ride into the world of fiction!
September 3
La Casa De Papel (Money Heist) Part 5: Volume 1
September 8
Into the Night: Season 2
September 10
Lucifer: The Final Season
September 11
Tughlaq Durbar
September 15
Schumacher
September 17
Sex Education: Season 3
September 17
Ankahi Kahaniya
September 24
Kota Factory: Season 2
Date to be decided
Crime Stories: India Detectives
Which title is the one that you're most excited to hit Play on? Tell us in the comments below!
For more entertainment content follow us @socialketchupbinge