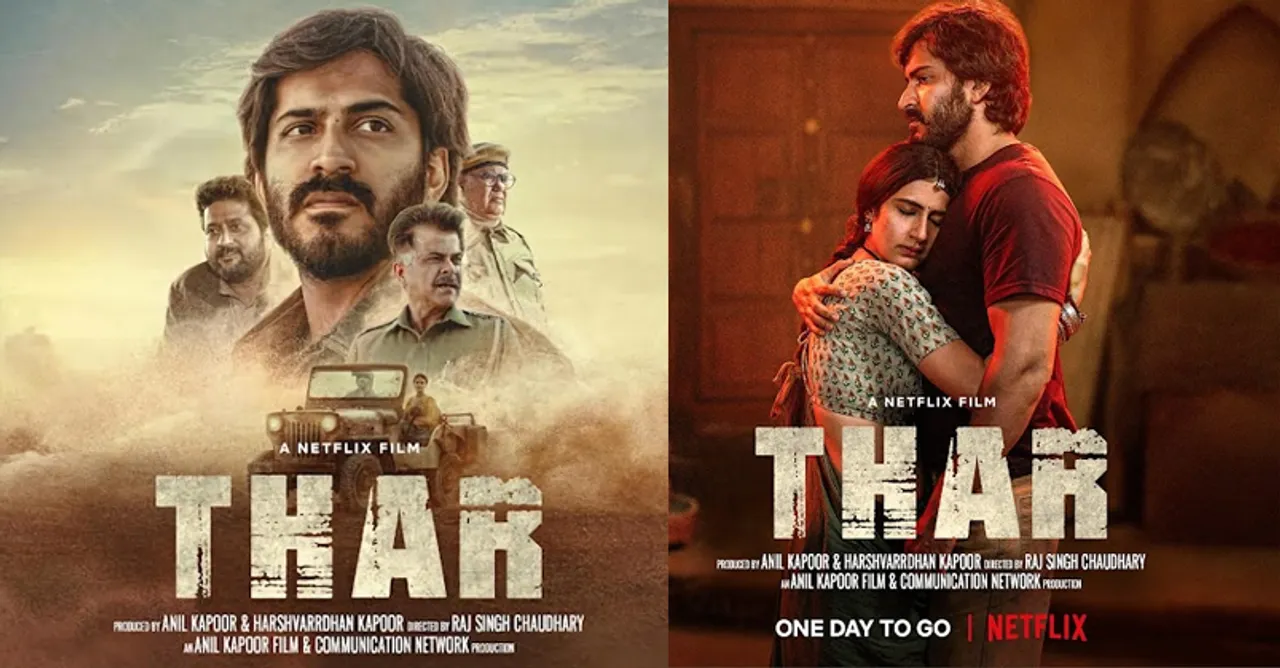 Netflix's Thar starring the father-son duo, Anil Kapoor and Harshvardhan Kapoor was released on May 6. Let's find out what the janta has to say about the movie!
Netflix's Thar is a dark thriller set in 1985, in a small village called Munabo in Rajasthan's Thar desert on the India-Pakistan border. The small town evokes chaos when a series of violent murders take place in the village and Inspector Surekha Singh played by Anil Kapoor, helps solve the case and finds some true purpose in his uneventful life. His suspicions about the whodunnit are raised when an antique dealer from Delhi, Siddharth played by Harshavardhan Kapoor unexpectedly comes to visit their small town under the pretense of work. The screenplay is written and directed by Raj Singh Chaudhary and the dialogues are written by none other than Anurag Kashyap.
The film is produced by Anil Kapoor Films in association with Communication Network. Other pivotal characters in the film include Satish Kaushik who plays Bhure, Inspector Surekha Singh's colleague who is helping him solve these cases. Fatima Sana Shaikh as Chetna, Panna's wife is played by Jitendra Joshi but forms chemistry with Siddharth who visits her house to look for workers who can help him out. Mukti Mohan makes her debut with this film as Gauri, another strong woman behind the veil, who is not afraid to speak her mind.
As you watch the film further, the story unveils more layers and you realize this is more than just a murder mystery in the desert. Illegal opium being smuggled to a husband avenging the gruesome murder of his wife, the residents of Munabo are entangled in this complex story as they fight their demons one by one. Thar is filled with amazing cinematographic shots of the desert which make you feel like the story is unfolding right in front of you.
Let's see what the janta thought of this film!
Have you watched Thar on Netflix yet? Let us know your reviews in the comments below!
For more entertainment content follow us @socialketchupbinge