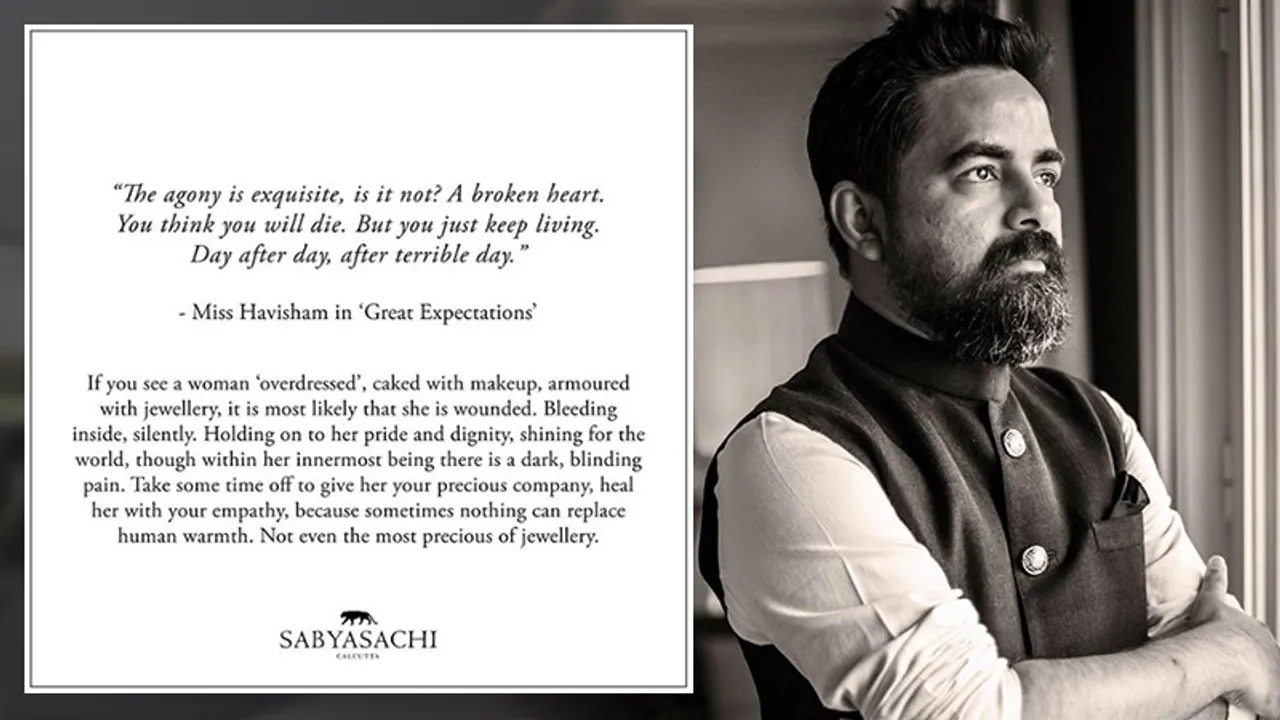 Acknowledging women for the strong individuals they are is a constant battle.  Many patriarchal societies all over including India face this struggle. While we are making progress on the front with stronger representation of women in films, politics and the corporate world, it never seems to be enough. Sometimes it even seems like we're going one step forward and ten steps backwards. We think we're progressing as a society but the along comes an incident that makes us think otherwise. The latest incident involves none other than the world renowned Indian designer - Sabyasachi. Yes, the brand that serves women clientele across the globe. 
Sabyasachi's official Instagram handle recently shared a post on the feed. And it was nothing but a terrible attempt at victimising women. The post implied that women and their lifestyle choices were nothing more than a consequence of deep unresolved emotional issues. Yes, you're reading it right. The post suggested that a woman's affinity towards make up and dressing up comes from the fact that they're 'wounded' and 'bleeding inside'.
Take a look:
https://www.instagram.com/p/BziiNaWhbdv/?igshid=pvp7hkpxtnz1
Whatever the intent of the post, the messaging couldn't have been worse. It left his fans, followers and netizens at large feeling enraged. The post received quite a lot of backlash for this inconsiderate message.
Here are a few of the thoustands of negative comments: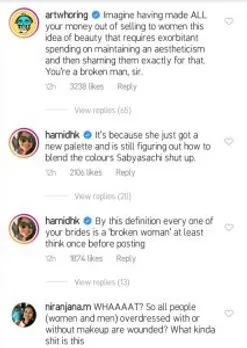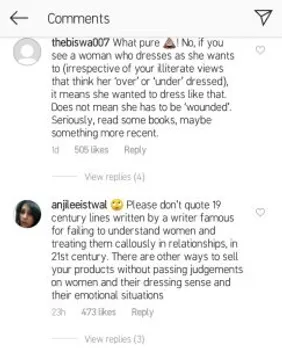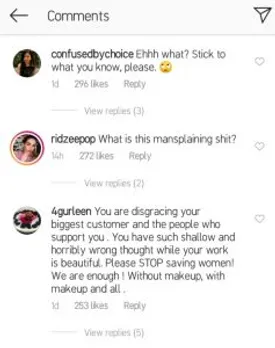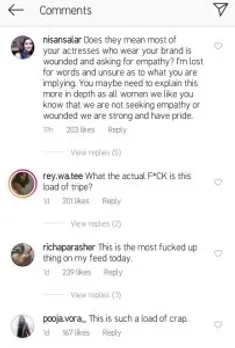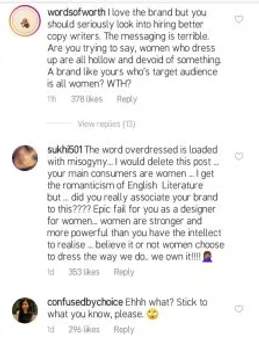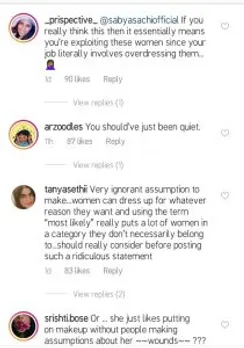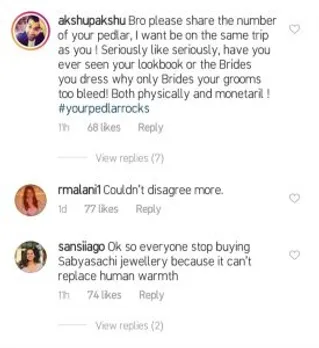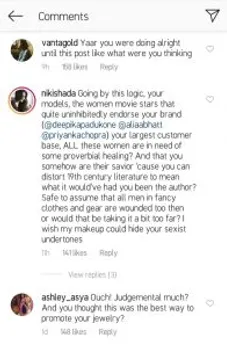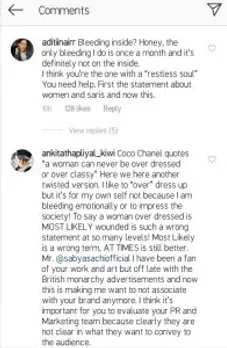 Following this outrage, the designer shared an official apology on the platform accepting blame and explaining how the intent was to urge people to look beyond exteriors while also acknowledging that the message wasn't appropriately conveyed.
Here's what his message read: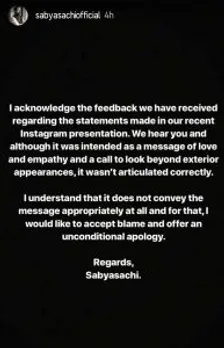 However, even though the brand has issued an apology, why did it take thousands of outraged patrons and followers for the brand to understand they had faultered?
What are your thoughts on the matter?