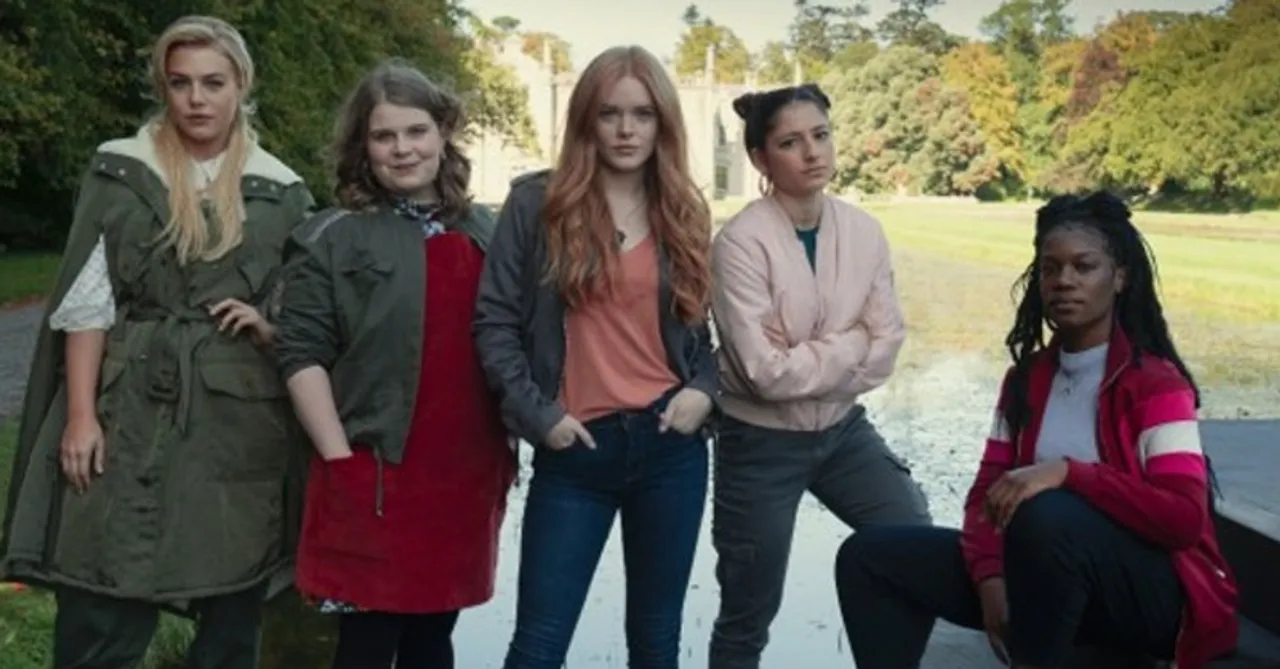 Fate - The Winx Saga, a revival of a cartoon into a real-life series by Netflix. It tries to take you back into your childhood days.
Do you remember watching cartoons in your childhood? Do you ever remember watching a cartoon about Fairies with different magical skills going to a school? American Television has started a trend of bringing alive cartoons. The shows were filled with fantastical mysteries and were targeted at pre-teens. But now they have undergone a mix of sexy intrigue and are targeted towards YA. First Netflix brought the world of 'Archie' alive, with 'Riverdale'. And now it's 'The Winx Club' with 'Fate: The Winx Saga'. The show revives the same story as in the cartoon but with a twist of YA cliches into it.
Bloom (Abigail Cowen), a bright-eyed, redheaded American fairy with a mysterious past enrolls at Alfea. It is a legendary fairy school in an undisclosed magical location. She's beautiful and spunky, a combination that immediately catches the attention of Sky (Danny Griffin). He is both the most popular boy in school and the recent ex-boyfriend of Bloom's jealous suitemate, Stella (Hannah Van Der Westhuysen). Unlike her peers, Bloom has only recently found out about her powers when she lost control and set her family's house ablaze. Still, her teachers quietly agree that she has incredible potential like no one else at the school. How she finds her path remains to be seen.
Check out what the netizens have to say about this revival.
So, will you be watching the show soon?