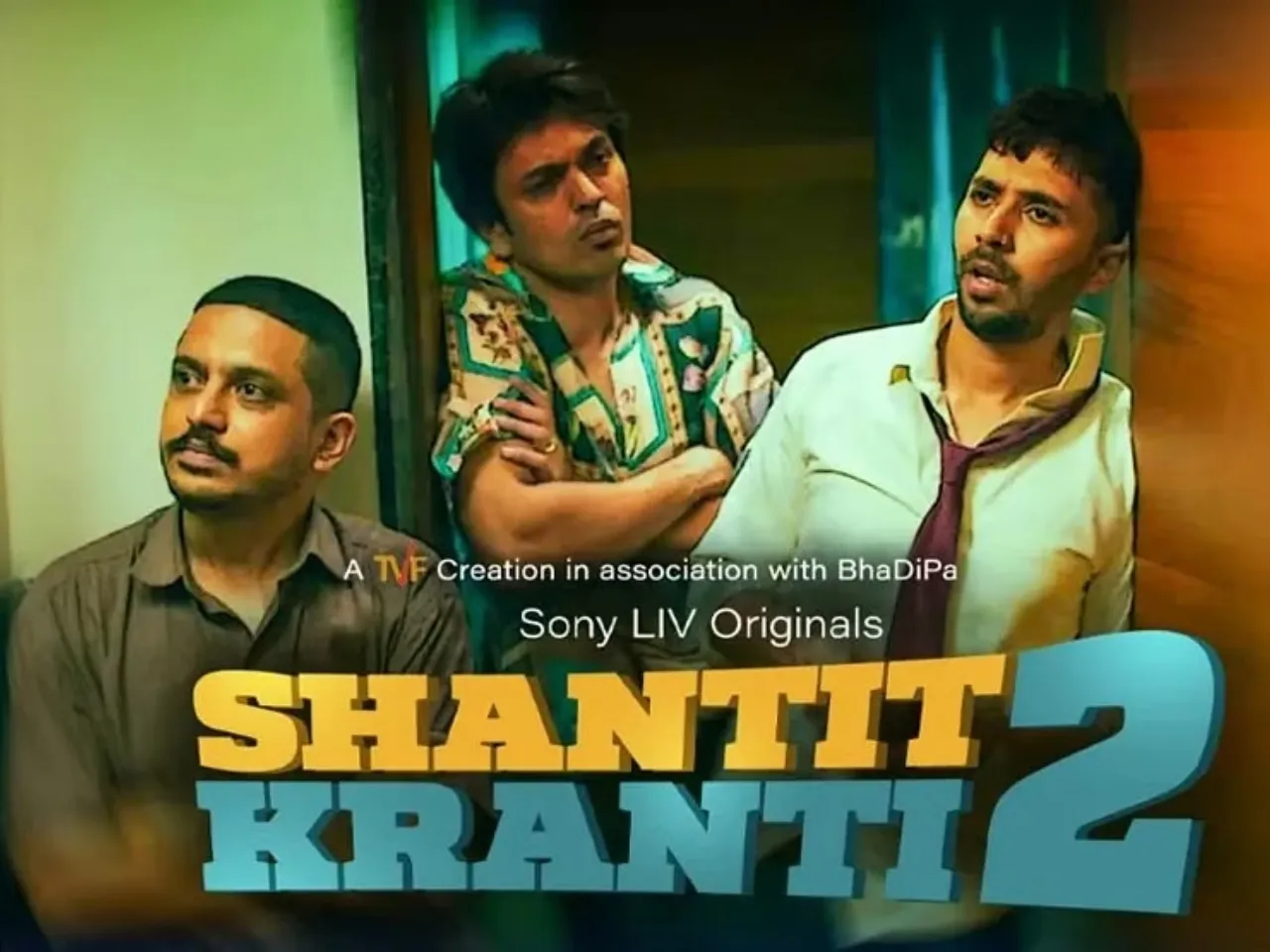 With the release of the Shantit Kranti season 2 trailer the return of the lovely three boys is confirmed and so is their fun ride into exploring themselves. The series starts streaming on October 13 on Sony LIV.
After the massive success of season 1, Sony LIV is all set to bring the 2nd season of its critically acclaimed Marathi original – Shantit Kranti. Season 2 promises a double dose of laughter and awakens the spirit of self-discovery. Uniting after 18 months, Shreyas (Abhay Mahajan) surprises the boys with news that he's getting married, and three boys decide to leave for Shreyas's international bachelor trip. Things spiral out of control when they realize Shreyas is not even engaged, Prasanna (Lalit Prabhakar) has brought his baby along, and Dinar (Alok Rajwade) has booked them on a 6-day pilgrimage to Nepal in a bus with 10 strangers instead of bachelor's trip. Catch the Shantit Kranti season 2 trailer here: 
Lalit Prabhakar said, "Shantit Kranti season 1 received immense love from the audience. We are excited to return with an all-new season where we embark on a new journey that is filled with revelations, laughter, twists, turns, and more! This season truly redefines the bonds as well as introduces new characters that help each one of us grow. We hope this season too will entertain and resonate with the audience."
Created by TVF in association with BhaDiPa and produced by Arunabh Kumar, the show is Directed by Sarang Sathaye and Paula McGlynn. The series stars Abhay Mahajan, Alok Rajwade, Lalit Prabhakar, Mrinmayee Godbole, Priya Banerjee, Priyadarshini Indalkar among others.
For more binge-centric content and reviews, follow us on @socialketchupbinge.