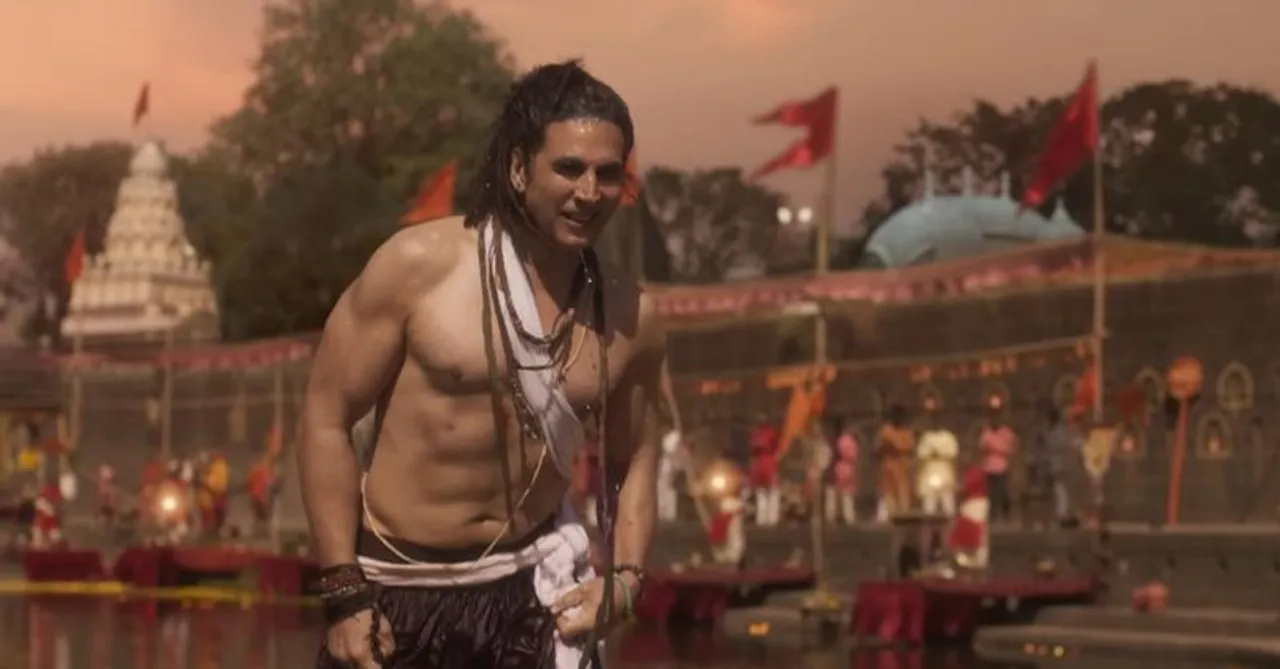 Akshay Kumar, Pankaj Tripathi and Yami Gautam starrer OMG 2 has hit the cinemas and here's what the Janta had to say about it!
OMG 2 is a sequel to the 2012 film OMG: Oh My God, which was a comedy-drama about a man who sues God for the damages caused by an earthquake. OMG 2 deals with yet another controversial topic and features Akshay Kumar as Lord Shiva's messenger who helps Pankaj Tripathi (Kanti), a devout follower of Shiva. We have Yami Gautam as a lawyer who challenges Kanti in court, while Pavan Malhotra is the judge who hears the case. Govind Namdev plays a priest who disagrees with Kanti's views.
The writing, premise and precision in OMG 2 is being well appreciated by the Janta. Twitterati praised the performances of the actors, especially Akshay Kumar and Pankaj Tripathi and the boldness of the film's subject. Yami Gautam receives her share of praise from the Janta as her performance as a lawyer was powerful, nuanced, and made her an emotionally resonant character.
Also Read: The Jengaburu Curse review: This climate fiction is a little too meek for a drama with a powerful message!
Here's what the Janta had to say about OMG 2!
Looking for a movie that'll make your heart smile? Look no further! 🎥😊 #OMG2Review pic.twitter.com/M74j3Lxaxb

— yt. (@yaja12t) August 11, 2023
The writing in OMG 2 is razor-sharp and brilliantly captures the essence of the characters. The dialogues are simple yet impactful. #OMG2Reviewpic.twitter.com/Scqq2wkRYw

— Rahul__ (@Rahul__kumar_0) August 11, 2023
Comedy gold! #OMG2Review combines emotions and laughter flawlessly. Pankaj Tripathi and Akshay Kumar's performances are Oscar-worthy.pic.twitter.com/nXfHQKGWDy

— Klemens (@KlemensBag) August 11, 2023
Yes #OMG2Review is here and it's one of the best film so far pic.twitter.com/O1Vm4fhFHO

— sheriya (@sheriya1_1) August 11, 2023
#YamiGautam is simply outstanding in #OMG2! Her performance as a lawyer is powerful, nuanced, and emotionally resonant. She delivers her lines with such conviction and passion, and she really brings the character to life. A must-see performance! #OMG2Review pic.twitter.com/k49b7dMxrZ

— Shiv Dwivedi (@theshivdwivedii) August 11, 2023
He has made it !!!!!#OMG2 is getting positive response all over the country 🔥#AkshayKumar always surpasses our expectations#OMG2Review 🔥🔥 pic.twitter.com/RNirpn5s8a

— 𝐊𝐬𝐡𝐢𝐭𝐢𝐣.. (@Kshitij_akki) August 11, 2023
Prepare to be swept away by the unforgettable soundtrack of #OMG2Review. The music adds depth and emotion, making the movie an even more incredible experience. 🎶🎬 pic.twitter.com/uTgu7u1VN9

— Sumit Singh (@iSumitSingh49) August 11, 2023
OMG 2 is an engaging and entertaining movie that keeps you hooked from beginning to end. It's a must-watch for every film lover. #OMG2Reviewpic.twitter.com/YlGx9HB7Kz

— kabir__ (@kabir_singh_086) August 11, 2023
#OMG2 is a fantastic Film. A movie with a good message and magnificent plot . Such a great acting by #PankajTripathi . #OMG2Review #AkshayKumar #Jailer #SunnyDeol #HeartOfStone pic.twitter.com/uAM7v9r0Yc

— Tarun Ratnavat (@TRatnavat) August 11, 2023
OMG 2 😳

Loved the screenplay and court room scene was hilarious

My rating ⭐️⭐️⭐️⭐️#OMG2 #OMG2Review pic.twitter.com/2sUbzeY6tB

— Amit Behal (@amitbehalll) August 11, 2023
Have you watched the movie yet? Let us know your thoughts in the comments below!
For more binge content, follow us @socialketchupbinge.