We are all in search of the perfect way to express this year's experience and these OTT dialogues describe 2020 perfectly.
It has been a crazy ride and with almost just 30 days left, we can't wait for the year to end for us to start all over. 2020 is definitely going in history as the year that no one will forget. Although it helped us have some time, slow down and enjoy our company with our family and ourselves, there were a number of disasters that happened this year that also left us with anxiety and stress.
With us becoming closer to the digital world, it will only be easy to use some of the popular dialogues from our favourite OTT shows to describe 2020. We have made a list of such OTT dialogues that has 2020 written all over it.
Take a look at these OTT dialogues:
2020 silently at last year's New Year: "Tumhari ab aisi g**nd phatne wali hai na, 24 ghante silne baithenga tab bhi nahi hoga" – Scam 1992
When you are the only one with a hand sanitizer: "Kabhi Kabhi lagta hai apuinch bhagwan hai" – Sacred Games
The pandemic when the government asked people to follow the safety precautions: "Aap humko ghar ki ownership samjha rahe hain, humein to pura sheher lena hai…" – Mirzapur 2
< style="padding:16px;"> < style=" display: flex; flex-direction: row; align-items: center;"> < style="background-color: #F4F4F4; border-radius: 50%; flex-grow: 0; height: 40px; margin-right: 14px; width: 40px;"></> < style="display: flex; flex-direction: column; flex-grow: 1; justify-content: center;"> < style=" background-color: #F4F4F4; border-radius: 4px; flex-grow: 0; height: 14px; margin-bottom: 6px; width: 100px;"></> < style=" background-color: #F4F4F4; border-radius: 4px; flex-grow: 0; height: 14px; width: 60px;"></></></>< style="padding: 19% 0;"></> < style="display:block; height:50px; margin:0 auto 12px; width:50px;"></>< style="padding-top: 8px;"> < style=" color:#3897f0; font-family:Arial,sans-serif; font-size:14px; font-style:normal; font-weight:550; line-height:18px;"> View this post on Instagram</></>< style="padding: 12.5% 0;"></> < style="display: flex; flex-direction: row; margin-bottom: 14px; align-items: center;"><> < style="background-color: #F4F4F4; border-radius: 50%; height: 12.5px; width: 12.5px; transform: translateX(0px) translateY(7px);"></> < style="background-color: #F4F4F4; height: 12.5px; transform: rotate(-45deg) translateX(3px) translateY(1px); width: 12.5px; flex-grow: 0; margin-right: 14px; margin-left: 2px;"></> < style="background-color: #F4F4F4; border-radius: 50%; height: 12.5px; width: 12.5px; transform: translateX(9px) translateY(-18px);"></></>< style="margin-left: 8px;"> < style=" background-color: #F4F4F4; border-radius: 50%; flex-grow: 0; height: 20px; width: 20px;"></> < style=" width: 0; height: 0; border-top: 2px solid transparent; border-left: 6px solid #f4f4f4; border-bottom: 2px solid transparent; transform: translateX(16px) translateY(-4px) rotate(30deg)"></></>< style="margin-left: auto;"> < style=" width: 0px; border-top: 8px solid #F4F4F4; border-right: 8px solid transparent; transform: translateY(16px);"></> < style=" background-color: #F4F4F4; flex-grow: 0; height: 12px; width: 16px; transform: translateY(-4px);"></> < style=" width: 0; height: 0; border-top: 8px solid #F4F4F4; border-left: 8px solid transparent; transform: translateY(-4px) translateX(8px);"></></></> < style="display: flex; flex-direction: column; flex-grow: 1; justify-content: center; margin-bottom: 24px;"> < style=" background-color: #F4F4F4; border-radius: 4px; flex-grow: 0; height: 14px; margin-bottom: 6px; width: 224px;"></> < style=" background-color: #F4F4F4; border-radius: 4px; flex-grow: 0; height: 14px; width: 144px;"></></>

</>
You to all your friends who suddenly decided to get married this year: "Yeh shaadi ke jode ki photo lele ..teko shaadi karna pasand hai naa?" – Mismatched
Just people being safe in 2020: "If airplane safety videos have taught me anything, David, it's that a mother puts her own mask on first." – Schitt's Creek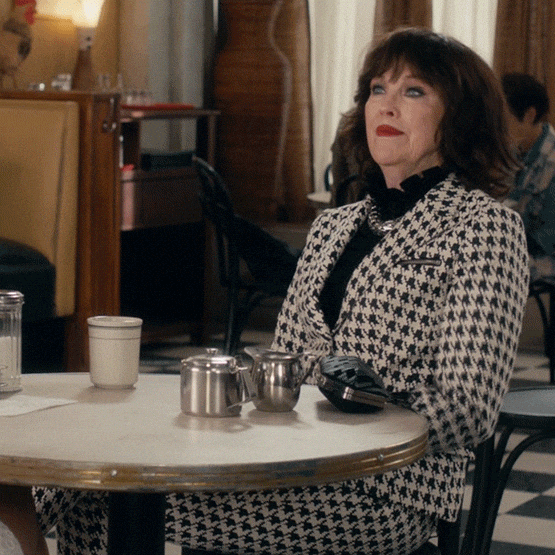 People motivating each other over Zoom calls: "When you hit rock bottom, you still have a way to go until the abyss." – Money Heist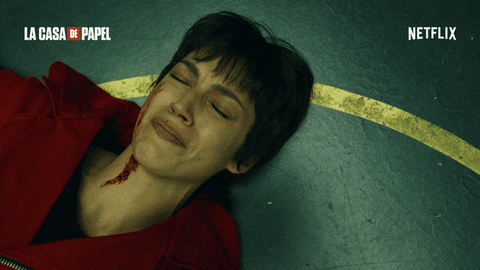 People explaining what 2020 was like to their future kids: "Power blackout." — Archer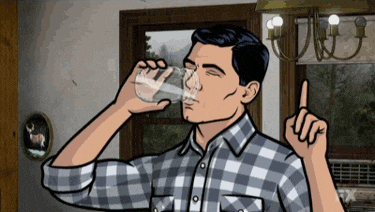 Everyone to the people who kept moving outside their house with a mask: "We want to be sedated. Because it's painful not to pretend because we're cowards. Fuck society" – Mr. Robot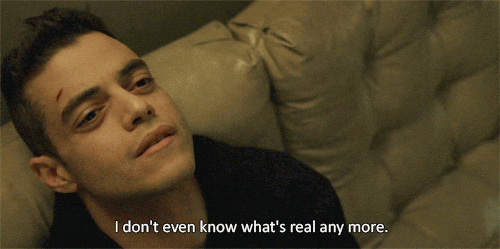 You explaining why you took a nap after turning the camera off on your Zoom meeting:  "I am running away from my responsibilities. And it feels good." – The Office