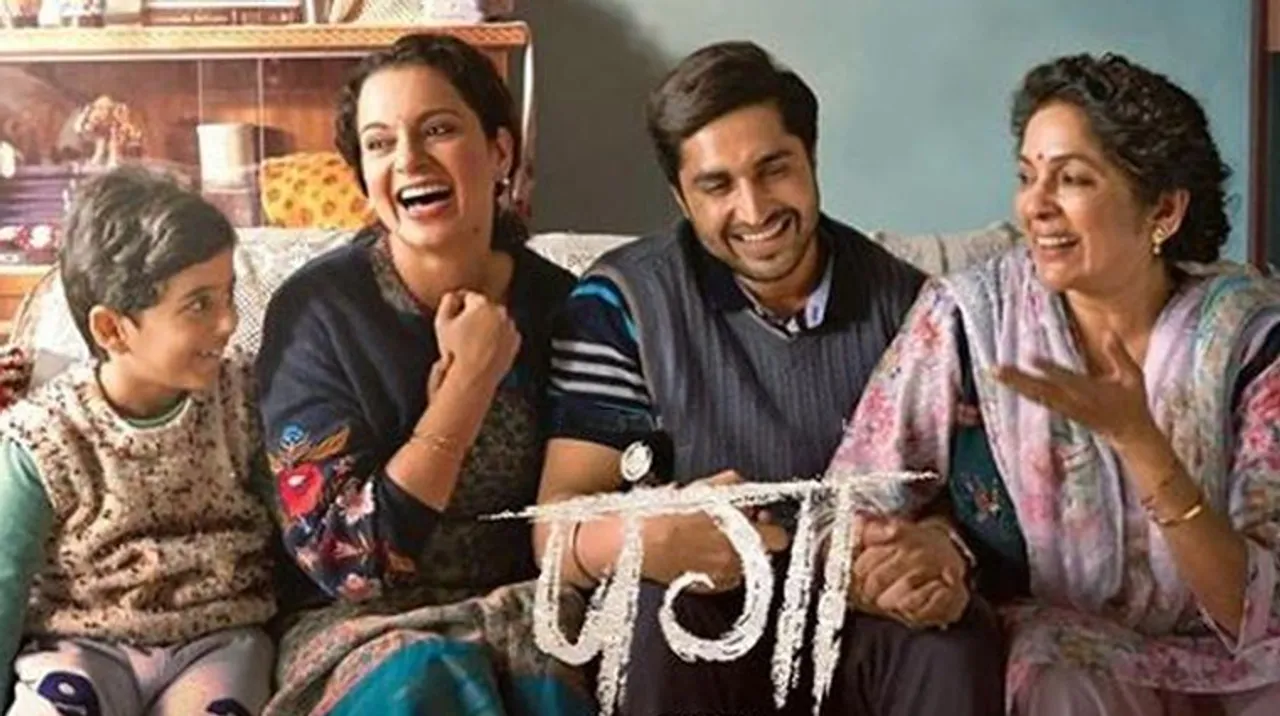 A sports drama that states there is no age to make a comeback and that family is the biggest support system, the Panga trailer dropped in and here is how the Twitterati reacted.
Following the struggles, triumphs and life of a national-level Kabbadi player, 'Panga' starring Kangana Ranaut, Jassi Gill and Neeta Gupta is another sports drama that is all set to win hearts. The movie talks about the life of a forgotten kabbadi player and the support that the player needs in order to make a comeback. It talks about the importance of family in the growth of a Kabbadi player. The Panga trailer dropped in today and it has people all talking.
Check out the Panga trailer here:
Here is how people reacted to the trailer:
I bet there is only one actor in bollywood who looks different in every movie and live the character. This movie is a must watch. #PangaTrailer pic.twitter.com/344xG1U6A9

— Benidictinrupu (@benidictinrupu) December 23, 2019
There are actresses and then there is Kangana Ranaut. Each and every emotion of hers is unadulterated, at display and touches your heart. Most accomplished actress of the current times. Panga will be a crowning achievement of her enviable acting filmography. ? #PangaTrailer https://t.co/aShSOHUq2q

— Panga PVA (@PinkvillaAunty) December 23, 2019
It's a GOLD!! Loved @Ashwinyiyer's #PangaTrailer... Kangana Ranaut gonna win the hearts and awards again... And Nikhil Mehrotra seems set to give us one more gem after #Dangal and #Chhichhore! Can't wait to watch it in theatres on 24th Jan! https://t.co/E8oI6bki9Y

— Rahul Raut (@Rahulrautwrites) December 23, 2019
#Panga #PangaTrailer
Most favorite part of the trailer ❤️@YagyaBhasin I am totally impressed baby boy?, got to see a stiff acting throughout! :-)
Mummy ki age kya hai? - 32
Can't a player make a comeback at 32? ? pic.twitter.com/WwmYytTfAa

— Susaggya_S (@Susaggya) December 23, 2019
"she turned her CAN'TS into CANS and her DREAMS into PLANS.." #Panga seems like very inspiring, beautiful, pure yet emotional story w a great message. kangana & ashwini did that. and whatta lovely, talented cast. kang, neena ji, jassi, richa even the child artist❤ #PangaTrailer pic.twitter.com/wtFw8T8kHh

— vísh (@yasiruvismini_) December 23, 2019
#PangaTrailer outstanding?#KanganaRanaut award winning performance ??? pic.twitter.com/9qHLwcBLvn

— Yunus Khan (Kajalian♡)??? (@fanofkaj) December 23, 2019
#PangaTrailer
This is the most crowd pleasing Kangana film since TWMR. Indian audience like generic films, this film is giving that with honesty and with its own newness.
Hope it has a good music to back it up.
As far as acting is concerned, it might win Kangana another NA.

— stanCHER (@ExMachina1196) December 23, 2019
Haven't seen a more endearing trailer than this one in a long long time..Kangana, you go girl!!! @KanganaTeam #PangaTrailer https://t.co/hCOWwvvGLn

— Mithila (@mithsgad) December 23, 2019
#KanganaRanaut hits it out of the park yet again with another emotional masterpiece #Panga #PangaTrailer is fire ???

Trailer Rating ~ ????? pic.twitter.com/2ljjYD4jJM

— ℘áཞɬℌ ™ #Panga (@your_flameee) December 23, 2019
Panga directed by Ashwiny Iyer Tiwari and produced by Fox studios will release on 24th January 2020.