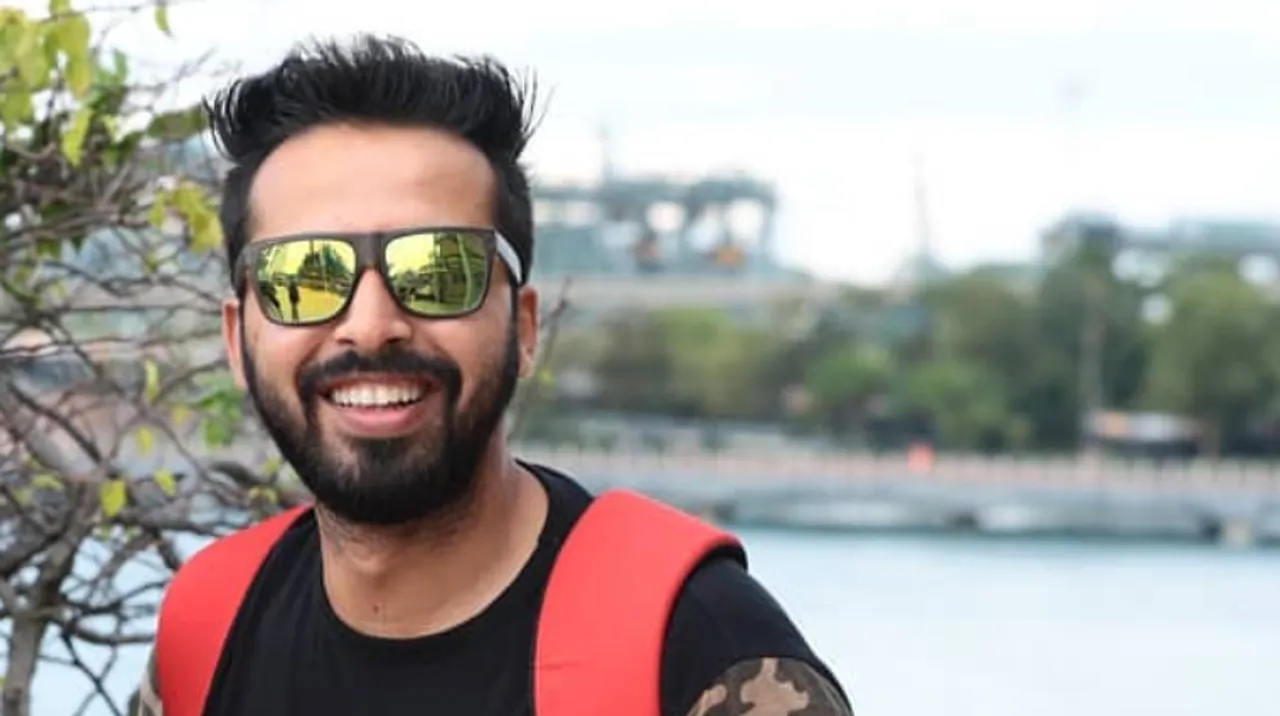 The published author and social media influencer, Paresh Godhwani, shares his interesting take and insights from the world of content creation.
We're surrounded by content every minute of every day and it comes in various forms and formats. But the kind of content that we all love and keep looking forward to is genuine, clutter-breaking and relatable is several ways. While there are many content creators out there, only some manage to strike the right chord with the netizens, creating a niche space for themselves. One such content creator/blogger is the published author - Paresh Godhwani.
We recently spoke to Paresh Godhwani and gave us a peek into his journey, his insights and also some realistic and important tips for upcoming content creators. Take a look...
What made you start creating content? And when did you start creating content?
"I started creating content because I wanted to express my views on certain topics. I am doing it since 2015."
What makes your content stand out?
"I share my experiences with my content. Thus, my experiences make my content stand out."
How do you choose what to promote on your feed and what not to?
"I try to keep it simple, I promote the products and brands which I use. And I stay away from those products or brands which make fake promises."
One instance/experience that made it all worthwhile?
"When I got the opportunity to work in a TATA Housing campaign as an influencer."
What does a regular day look like?
"I wake up around 8:30 in the morning. And after getting up, I start observing (everything around me), I get ready for my 10 to 6 job. While I am doing my job, ideas and topics wander in my mind. Then I come home and those ideas start taking the form of a blog post, an Instagram post, a video, a twitter thread or a book. After spending some time on that idea or topic, I end my day with an episode of a web series or a movie."
How do you make moolahs?
"Through collaborations, affiliate marketing, Adsense, by writing books (and publishing them on KDP) and by selling products designed by me on websites like redesyn, threadless and colorpur."
Where do you get ideas for your videos from?
"It is a bit weird but I get the idea of videos when I am travelling and commuting or when I am playing cricket. While travelling, I get inspired by the beauty of the place, while commuting, I get inspired by my observations and while playing, the adrenaline gives me the idea of music and presentation."
Weirdest brief ever received?
"It was from a PR company managing a smartphone campaign. They asked to send a picture holding any smartphone in one hand and any box of a smartphone in another and one edge of a smartphone and a box should be in contact with my forehead."
If not an influencer, what would you be?
"An Entrepreneur."
10. Message/tips for upcoming bloggers
- Follow your heart because your mind will take you to a 9 to 5 job.
- Never do anything for free.
- Calculate your cost on the basis of the time you invest in developing your social media profiles and money you invest in the maintenance and smooth running of your website
- Decide your price after evaluating these factors.
- Some PR agencies will disparage your efforts, they will make you feel like they are the king of the market but in the real world, content is the king. So, never decrease your value or price in front of them.
We also got him to answer our impromptu Quick 5 questions and here's how it went:
Favourite meme template on social media?
"Ishant Sharma teasing Steve Smith."
One celebrity you want to collaborate with?
"Yuvraj Singh"
Your favourite Influencer?
"Ashish Chanchlani"
Weirdest or funniest comment you have received?
"Everyone has a story but everyone is not a storyteller."
Favourite face filter?
"Child filter on Snapchat."
You can stay up-to-date with Paresh Godhwani's work on his official website!