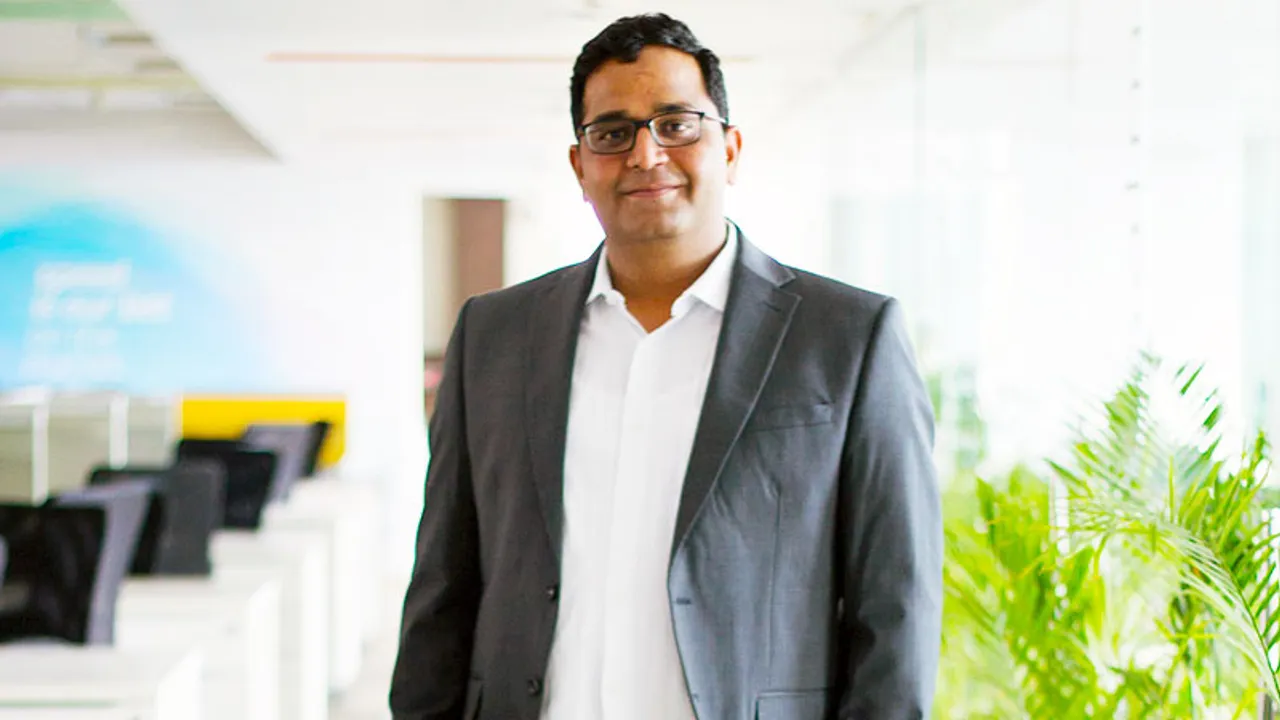 Paytm CEO Vijay Shekhar Sharma's address at the company's annual party is the latest talk of the social media town
The Paytm CEO, understandably has been celebrating the skyrocketing business of his company post demonetization, something that has seen Paytm become synonymous with mobile wallets, much like Colgate is to toothpaste in India.
There is a certain moral code that applies to all of us, regardless of the social strata that we belong to, and the higher we climb, the stricter it gets. Now it is true that some societal restrictions are arbitrary and ancient, some even illogical, but when it concerns decency the definitions hardly vary among people.
Now interpret the following however you may, arrogance or joy, indecent or just happy, the video managed to catch the attention of social media users, many who questioned Vijay Shekhar's behavior and some asking to just let the man celebrate.
Let us take a look at some of the social media reactions, positive and negative.
Here are some who spoke in support of Vijay Shekhar.
1. Makes sense.
Who died & put you in charge of how @vijayshekhar should conduct himself at a @Paytm party? His audience is his staff, not you. Thanks.

— Raheel Khursheed (@Raheelk) January 18, 2017
2. 5 tweets......and he does have a fair point.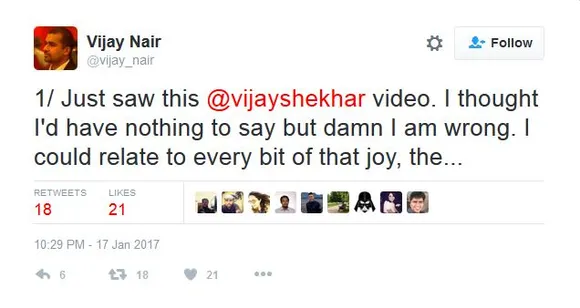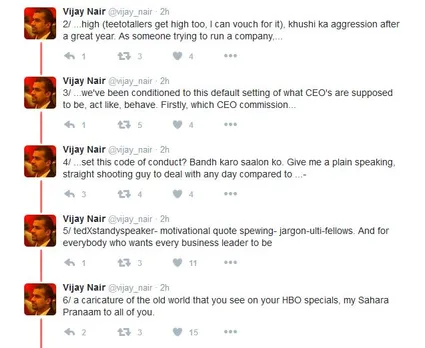 3. I find myself leaning towards this side of the argument now..

Quite funny to hear people talk about success and arrogance and taking digs ?? Just shows most have not worked in a competitive environment

— AD (@anaggh) January 18, 2017
4. This guy only believes in facts. 
Watched that PayTM annual party whr @vijayshekhar invokes his staff. I don't think there was any exaggeration. Truth every word

— Gabbbar (@GabbbarSingh) January 18, 2017
5. The way all CEOs should address their employees? Not so sure. 
Paytm founder @vijayshekhar rocks company party, take a bow Sir. The way all CEO should address https://t.co/7XqHH07iDu via @YouTube

— shaikh sharjil (@sksharjil) January 18, 2017
6. We guess this is a positive comment...

7. It was a private party though.


8. Comparisons between Paytm CEO and Steve Ballmer are not even a bad thing!


9. But those dance moves?

Saw the Paytm part's video of @vijayshekhar & there wasn't anything offensive. A CEO was just boosting the morales of his employee!

— Roshan Todi (@roshantodi) January 18, 2017
10. *breaks into a nervous November sweat* *checks wallet for cash*

I'm not a fan of crude language, but unki party, unka CEO, unka high... tum sab Paytm karo aur chalte bano. https://t.co/iqOH3CyOm0

— Abhishek Baxi (@baxiabhishek) January 18, 2017
And here are some people who do not share the same opinion.
1. Those who are not with you, did not really have much a choice right?

Watch @Paytm founder @vijayshekhar saying "those who're not with us, will cry" & the derogatory language. Typically, 'With us or against us' pic.twitter.com/1xFL24Rxbh

— Gaurav Pandhi (@GauravPandhi) January 18, 2017
2. That's an interesting comparison.
Presenting to you, the Wolf of Dalal Street. Crude, Rude and Lewd. Sigh. #Paytm #VijayShekhar https://t.co/XgkeH1LWKS

— Srikrishna Ardhanari (@sriki06) January 18, 2017
3. Iss tweet ke baare me aapka kya khayal hai? Kya Paytm CEO sacchmuch ghamandi hai ??
वीडियो: Paytm के CEO विजय शेखर का घमंड सर चढ़कर बोला, विरोधियों को दी गालियां, कहा जो हमारे साथ नहीं है वो रोएगें... https://t.co/mFHj0WXz5K

— Nehal Vaidya (@Neh_v) January 18, 2017
4. This is just a translation of the above tweet!

Video : PayTM founder and it's CEO Shekhar's arrogance at high.https://t.co/olEK478p6Q

— ASHUTOSH MISHRA (@ashu3page) January 18, 2017
5. Hey! Don't call it shitty until the ATMs start working regularly

@swarajkumar224 Not just that. For a company that produces shitty product @Paytm CEO acts as if he is Elon Musk or invented cure for cancer!

— Soul Reaver (@SoulReaver1982) January 18, 2017
6. How many of us have woken up to realize we did something like that?

@vijayshekhar uhm..after your party video I'm guessing a lot of people at @Paytm are embarrassed eh. Not exactly CEO behavior,

— Abhay Parameswar (@ursregr8fully) January 18, 2017
7. I don't think the CEO's behavior at a party affects the product.

Yeah I'm quite concerned about using @Paytm now. CEO acting like a buffoon can't instill much confidence in customers or investors. https://t.co/17SKRTa65Q

— Vijay Venkataramanan (@postvaala) January 18, 2017
8. Maybe he said "Open sesame!"


9. Allowed?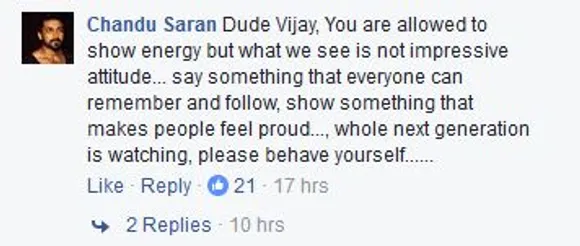 10. That's luck, and it has made men billionaires overnight. A lot of them.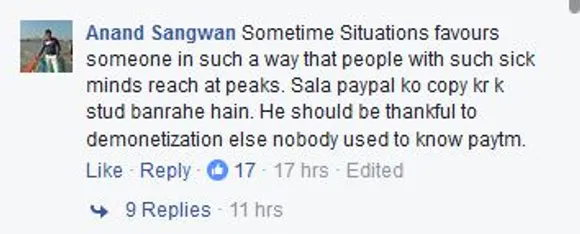 What are your thoughts about this incident? Arrogance or just a joyous celebration? Let us know at team@socialsamosa.com
Featured Image Source