Photographers of the last decade who have captured innumerable moments and emotions to perfection. Take a look and tell us your favourite.
Photography is an art of observation but it has little to do with what you see and everything to do with how you see it. And you don't just take a photograph with a camera, it requires hard work, perseverance and the act of bringing things to life. And that my friend, only a certain people are able to do pretty well. Which is why we've made a list of photographers of the decade who have arrived and made a splash with their incredible work.
Here's a list of 10 photographers of the decade who became immensely famous through their art and dedication in the field.
1) Daboo Ratnani 
Ratnani is a portrait and celebrity photographer in the Indian cinema. He is also an Indian fashion photographer, known for his annual calendar which has become a highly notable showbiz event in India since its first publication in 1999. He is the cover photographer for all leading magazines like Cosmopolitan, Filmfare, Hi Blitz, Ok India, Elle, Verve, Femina, The Man and Better Homes and Gardens. Dabboo is also the Legend with 'imd1 – I Am The 1' for photography courses. In 2006, he was in the jury for the Miss India contest.
2) Atul Kasbekar
Atul Kasbekar (born 22 April 1965) is an Indian fashion photographer and Bollywood Film Producer. He is recognised for his Kingfisher Calendar shoots. Atul was also the honorary chairman of the Photographer's Guild of India. Atul is also the owner of a celebrity management company named Bling!
3) Anand Rathi
Anand Rathi started "Reels and frames" about 6 years ago and have captured more than 200 weddings since. He describes his photography style as a mix of photojournalism and beauty shots. That means, understanding the different genres, trends and techniques come along with the concern of having visually appealing shots. So, it is a blend of technicalities, composing, perfect angles, ideas, poses and the insight into a particular subject or story that you want to highlight. Anand and his team are all about shooting it like 'friends first, photographer second'. The best part? They don't have a fixed package, they are happy to customize a quote for each of their clients.
4) Joseph Radhik
Known for his brand Stories by Joseph Radhik, the ace photographer rose to fame in the last decade and has managed to become a must-have on the list of brides-and-grooms-to-be. His timeless shots capture emotions freezing special moments in time. He has captured the most stunning shots around the world and was also the one who gave us all major #WeddingPhotoshoot goals, especially with #Virushka's wedding photos!
5) Arjun Mark
Arjun Mark, a popular advertising and editorial photographer, is recognised as the only Indian photographer on the jury of the prestigious international WPGA Awards in 2011. Known as one of the most creative photographers of his generation. He never wants his subject to pose, he always wants them to be free and in their element while he shoots them.
6) Siddhartha Joshi
Siddhartha, an Industrial Designer by profession and a full-time traveller and photographer. He rarely plans for his shots and depends on a lot of spontaneity. He enjoys street photography the most, followed closely by travel photography. But he loves clicking people in their natural states.
7) Samar Virdi
Samar Singh Virdi is a photographer who loves chasing the light. His first time in Ladakh was filled with azure skies, colourful landscapes, and vibrant spaces. Samar holds expertise in the documentary, street, journalism and portraiture fields while his film work consists of short films, commercial films and music videos, particularly Punjabi.
8) R Burman
He embarked upon his Bollywood journey with Vogue India focussing on Portrait photography. He is now one of the most promising photographers who have worked with big brands like Marie Claire, GO, Grazia, West Side and Maybelline. He captured Bollywood biggies like Nawazuddin Siddiqui, Alia Bhatt and Lisa Haydon in his camera.
9)Roshan Sreshtha
His photographs have made the cover of several prominent magazines including Noblesse India, L'Officiel, Cosmopolitan, FHM, Grazia, Verve and Filmfare among others. The hottest of Bollywood stars swear by him and for obvious reasons. Having also studied at the New York Film Academy, his creativity and contemporary style has landed him among the top photographers of the glamour world. The likes of Ranbir Kapoor, Aditya Roy Kapoor, Kriti Sanon have preferred him over other photographers.

10. Bikramjit Bose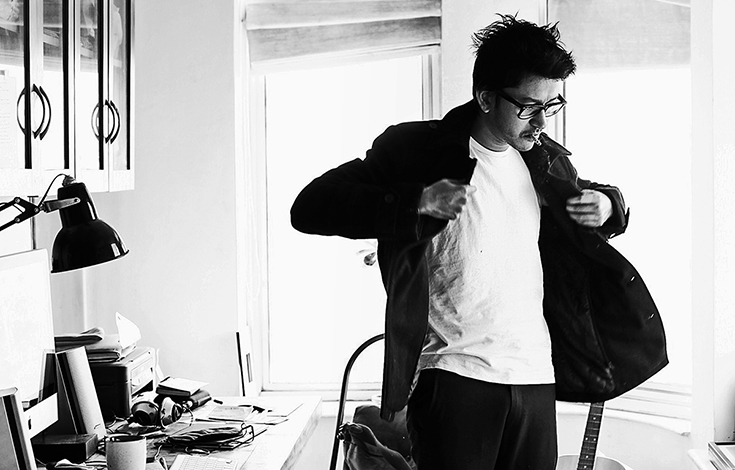 11. Ashish Parmar 
Ashish Parmar is one talented photographer and captures visuals that stay on your mind. He is also the first person whose click was chosen to be a part of the #ShotOniphone campaign!
Which of these photographers of the decade is your favourite?