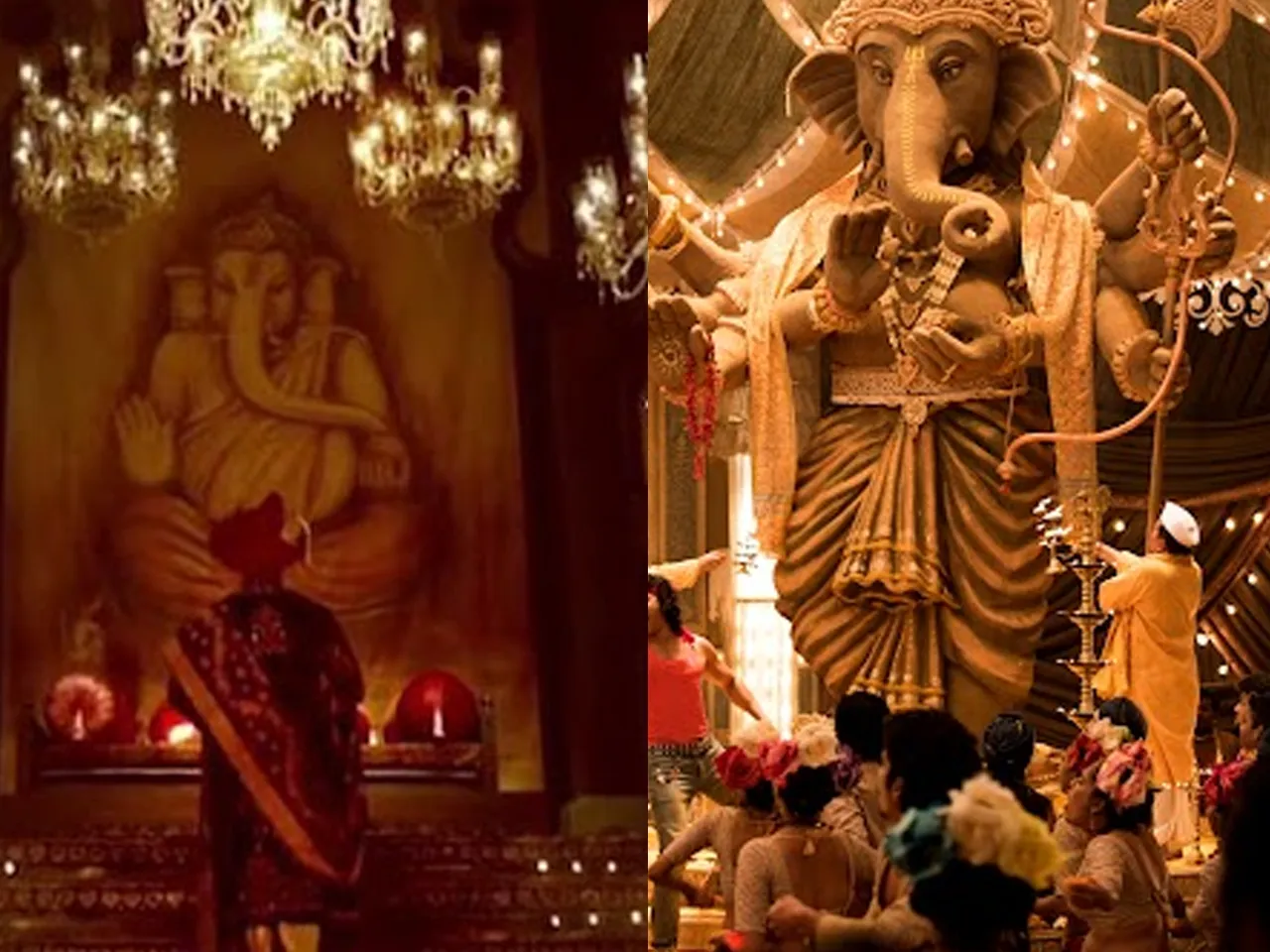 Festivals and movies go hand in hand; while it's a great addition to the story, it also gives us an audience with so many decor ideas that we can pick and choose from!
Every year we look forward to the festival of Ganesh Chaturthi that unites people from all around the country. It's the vibe, the decor, the sweets, and so much more that makes us eagerly await it. Decor is one of the most important things when it comes to Ganesh Chaturthi, especially because people come to visit your idol, and you want it to look different each year also since we keep the idol in such high regard in our hearts, we want to build a nice home for him every year. And, of course, movies are a great source when it comes to making a mood board. While the sets are extravagant and larger than life, they can be easily recreated at home in our own way, too, or take little details that we love and bring them into reality. 
So here are some dreamy decor scenes from movies that you can use as inspiration and invent your own ideas too!
Hasee Toh Phasee
We simply cannot emphasize the power of lamps and good lighting enough. It brightens up the whole place and makes it look so larger than life just like the festival of Ganesh Chaturthi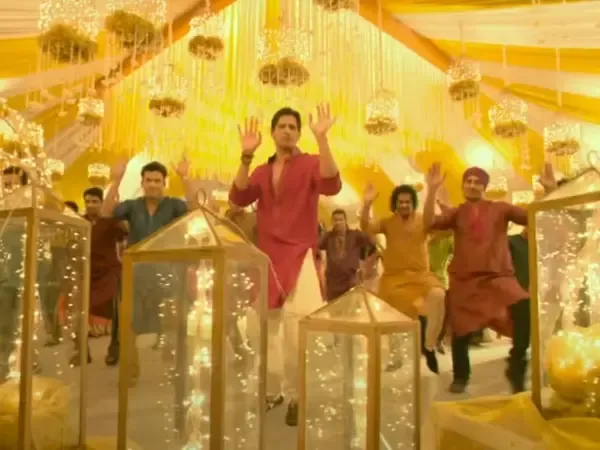 Bajirao Mastani
'Jhumars' and Diyas like help create depth and height, bringing attention to your Ganpati idol directly. It's all about the right balance of light and shade bringing new energy to the interior.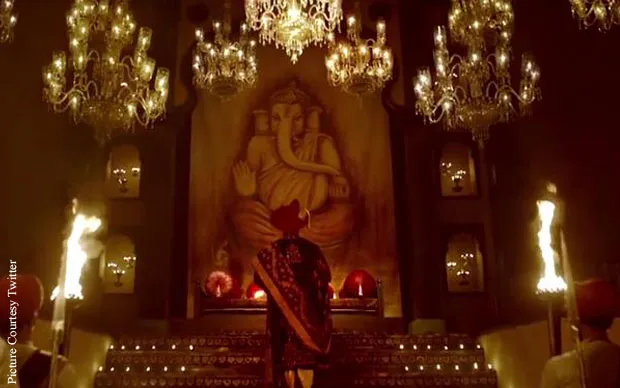 Vaastav
Keeping other idols, and accessorizing your Ganpati can also be a great way of making your mandap look aesthetic. Every small detail matters and sometimes more than the backdrop, the little things around the idol are what can make it look lively and of course you can never go wrong with flowers!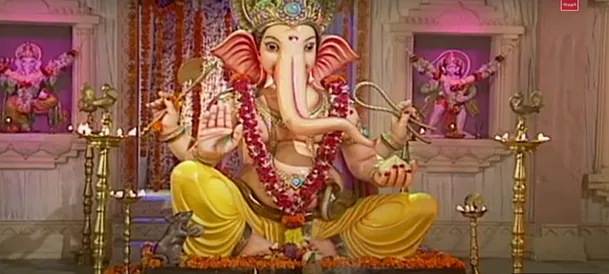 Agneepath
For bigger pandals, following a color theme could work in your favor. In the given example, it's all in shades of yellow and orange which blends into the idol's color as well making everything look so visually appealing.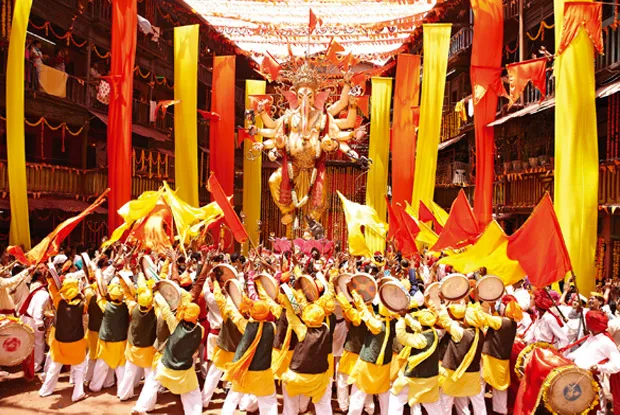 Judwaa 2
Another great example of following the same color scheme as your Ganesh idol. Huge colorful curtains can be used as a great backdrop instead of bringing many decor pieces together.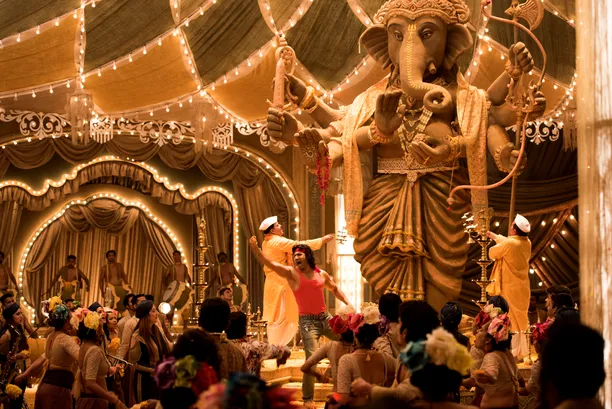 Morya
This is one of the most simple yet classic backdrops most households have. When you have Gauri and Ganpati, there's enough happening at the foreground so things can be kept simple at the back.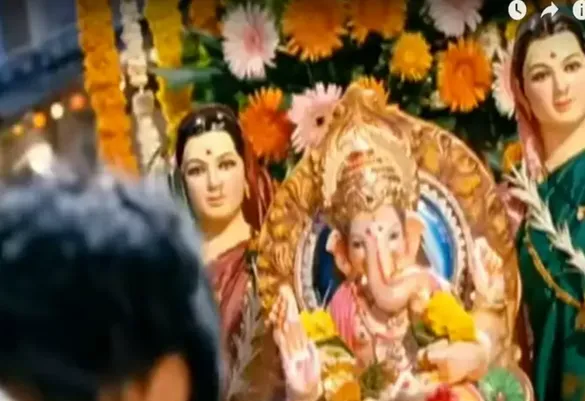 Banjo
While this is a much bigger version of what somebody could have in their house, there are many such gold and circle, ready-made backdrops available in smaller sizes at local markets which could be used to keep behind your Ganpati.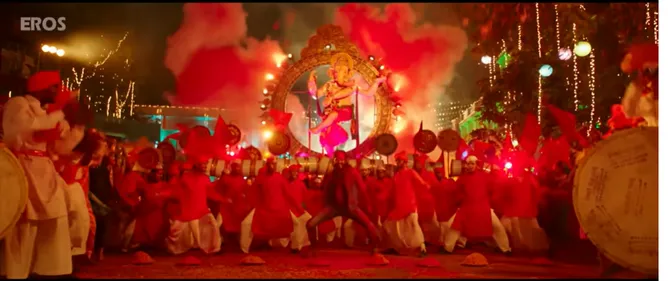 Rocky aur Rani ki Prem Kahani
While this is a scene of Durga Pooja from the recently popular film Rocky aur Rani Ki Prem Kahani, the decor does not need to limit itself to only one festival. The red and gold theme looks  auspicious and trying something different from the usual themes.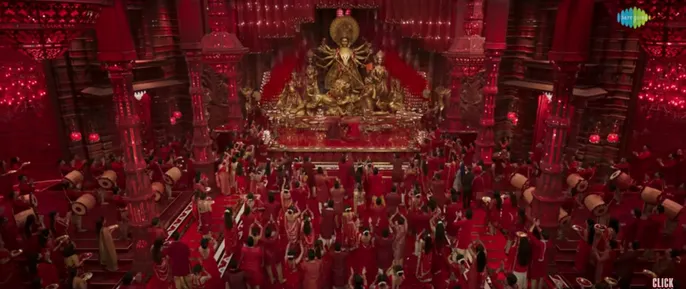 Are there any other films where you absolutely loved the decor? Let us know in the comments below!
For more recommendations, follow us on @socialketchupbinge