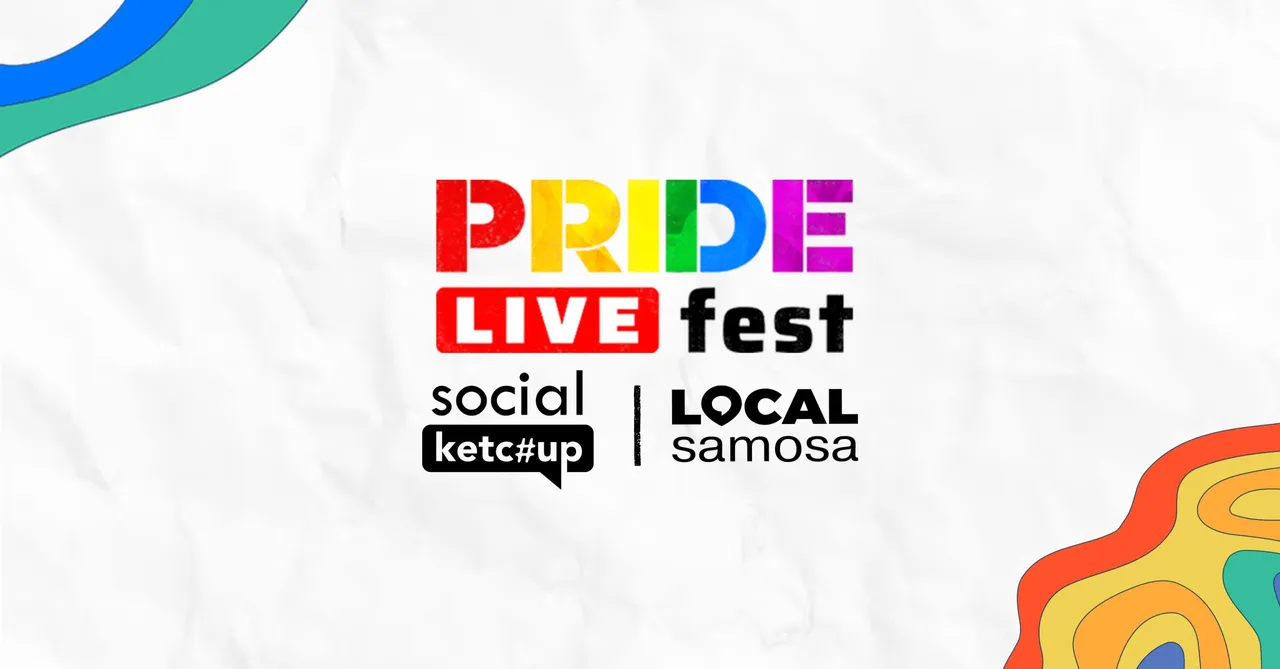 Pride LIVE Fest is an initiative to normalise the conversation around the LGBTQIA+ community and celebrate Pride with Panel Discussions, AMAs, Gigs, and more.
Social Ketchup and Local Samosa, the two online publications from the house of Social Samosa Network, for the last three years, every June, we have been hosting Pride Live Fest online with several eminent Queer representatives across the globe. This year, we are consciously taking a step in extending the celebrations and conversations beyond the confines of June. Thereby, along with our Community partners - Sweekar, Dragvanti, Official Humans of Queer, Qknit foundation, Mist foundation, Swabhava, Dreams Entertainment and Keshav Suri foundation, we are hosting our first offline PLF event on August 2, 2023.
We feel a vibrant celebration of love, acceptance, and the unyielding spirit of the LGBTQIA+ community extends far beyond the boundaries of a single month. Beyond the parades and festivities, Pride fosters a sense of belonging, courage, and resilience among its participants. It serves as a reminder of the countless struggles and triumphs that have shaped the queer experience, spurring further progress and advocacy for equality.
Pride LIVE Fest is our way to extend support, understanding, and allyship from individuals and institutions, encouraging all of us to stand together and celebrate love in all its forms every day of the year.
Also Read: Creators talk about what colours of Pride mean to them!
Unlike the previous editions of PLF, this year we're hosting our first offline PLF event in the form of a Pride Party. Via this brunch, Social Ketchup and Local Samosa intend to bring the community together to indulge in a captivating experience filled with engaging conversations, dazzling drag performances, and soul-stirring music.
Shyam Konnur, Founder of Mist Foundation, Nilakshi Roy, Sweekar Parent, Vishal Dudeja, Marketing Manager at The LaLiT Mumbai and Sulagna Chatterjee, writer and director will be joining us as panelists to kickstart a discussion on Pride beyond June. The purpose of this panel is to bring together diverse perspectives, share insights, and foster a deeper understanding of the subject.
We are also grateful to our gifting partners: Type beauty, OTT Skyncare and Swiss Beauty and Beverage partner: Bira.