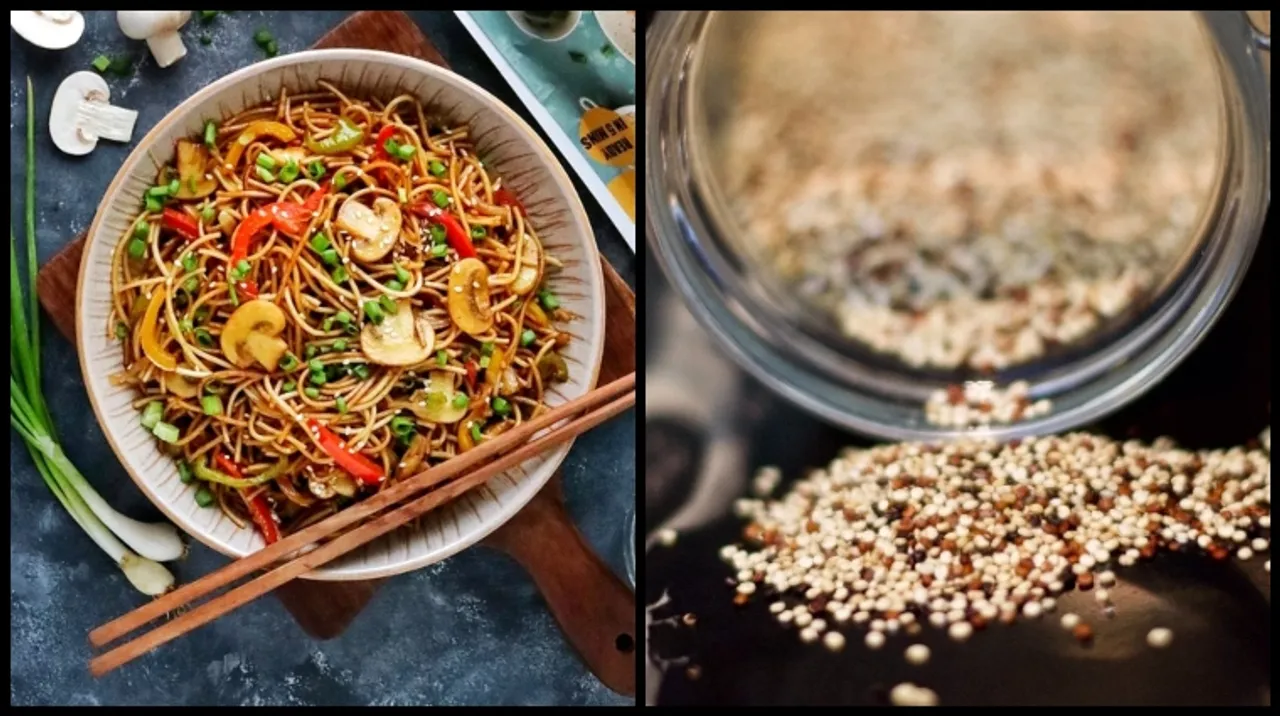 Take a look at these benefits of Quinoa and how it can make your meals healthier as suggested by the certified nutrition coach, Priya Prakash.
There are a number of ways in which we can try to lead a healthy lifestyle. Having healthy food is one of them. Considering how the environment is changing, it is important we know about the food that we eat. Among all the other healthy food options one that is most popular is Quinoa. Quinoa is a whole grain that is a rich source of protein and fibre. There are several benefits of quinoa and it's a healthy substitute for rice, it is gluten-free and also known as a superfood.
Priya Prakash, MSc Biotechnology, Certified Nutrition Coach and co-founder of Naturally Yours (a healthy noodles and pasta brand) shares her inputs on the benefits of quinoa along with a delicious recipe.
Take a look:
Iron-

Quinoa has a reasonable amount of iron. Iron is essential for our red blood cells which are crucial for haemoglobin format. Iron also plays a key role in transporting oxygen to cells. It also aids enzyme activity and energy metabolism.
Aids in weight loss- Quinoa can be a healthy choice for people looking to shed some weight. There are a number of factors that support the cause. It is proven to boost metabolism and can also help in reducing appetite. The effect is due to high fibre and protein content in quinoa. It also has a low glycemic index of around 53, which is a measure of how fast it has raised the blood sugar levels. Low glycemic index foods reduce hunger pangs which are also helpful in weight loss. Through these factors along with low-fat content contribute to overall weight loss but it's important to keep in mind the quinoa is still high in carbs, so carefully control your portion.
Improved heart and overall health- Quinoa is known to improve the quality of heart-healthy fats. The alpha-linolenic acid found in quinoa helps in reducing blood cholesterol levels and thus is recommended for people with asthma improving the overall heart health. Quinoa helps in decreasing the risk of chronic disease associated with heart and improved overall heart health. Quinoa is functional food which is known to fight diabetes. If you are diabetic, you might want to include this versatile food in your diet.
Fight cancer- It is known that quinoa has the ability to prevent cancer. This is linked to the presence of antioxidants and anti-inflammatory properties in quinoa. As a result, lunatic in quinoa can help to kill cancer cells in the body. Besides, there is also quercetin which can be beneficial to stop the growth of lung cancer cells. Not only for that, it helps to fight free radical damage and prevent body inflammation.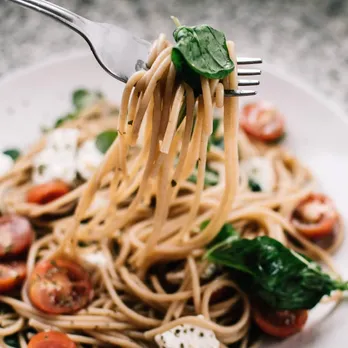 It protects you from diabetes - Quinoa is rich in manganese and magnesium, both of which have an added benefit of protecting your body from diabetes - especially insulin-resistant diabetes, type 2 diabetes. Also, manganese is an integral part of the gluconeogenesis pathway. And therefore, great for regulating your blood sugar levels.
Quinoa is high in folate- Folate is one of the b vitamins. It's two main forms are vitamin-b9 and Folic acid. One cup of quinoa contains 19% of the daily recommended value of dilating. It is extremely important for fertility in both men and women. Our bodies also use dilate to make DNA ND other genetic material.
Without folate, our body won't be able to divide. It is important for pregnant women to consume in order to prevent neural tube defects in the body.
Build bone and quicken the healing of fracture- The body needs various nutrients and minerals for proper functioning. Among those nutrients, manganese is also required for the development of bones. Calcium is required for the development of bone, buy manganese is needed to increase density. Quinoa contains a good amount of manganese that prevents fracture and improve bone health. Calcium ND manganese help in the development of stronger bone.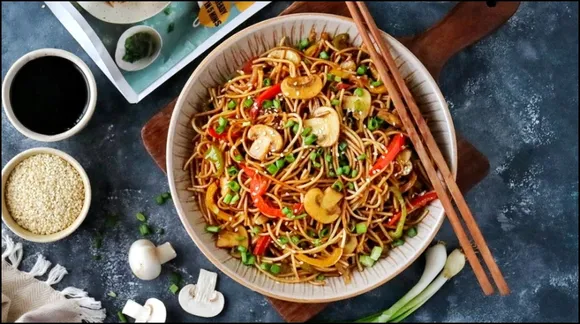 To get started, here's a recipe of mushroom and bell pepper quinoa noodles to indulge your tastebuds in:
Ingredients :
*1 pack Quinoa Noodles
* 2 tbsp oil.
* 1 cup thinly sliced mushrooms.
* 1 cup mixed bell peppers (Red, Green, Yellow) thinly sliced
* 1 onion thinly sliced
* 1 TSP soya sauce.
* 1/2 TSP vinegar.
* 1/2 TSP Red chilli sauce.
* 1/2 TSP Green chilli sauce
* 1 TSP spice mix given in the pack.
* Salt and Pepper to taste.
* 1 TSP sesame seeds.
* 2 tbsp green onion (chopped)
Instructions :
Boil the noodles in the pan.
Heat oil in a wok and sliced onion, saute a little then add mushrooms and bell pepper. Cook a little on medium flame.
Then add all the sauces, salt, pepper, vinegar and spice mix.
Then add the cooked noodles and finish it off with green onions and sesame seeds. Serve hot.
Check out more interesting recipes and healthy substitutes here!