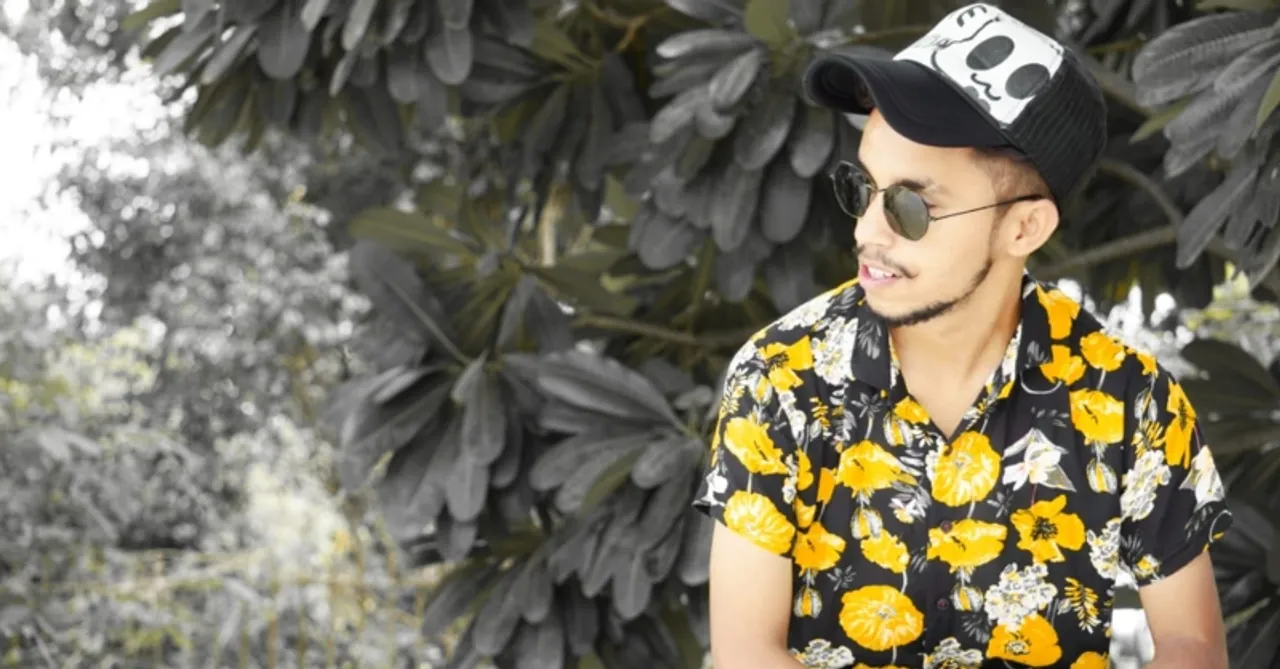 On today's Friday Follow, Indian dancer and creator Rahul Popper shares this journey of struggles and amusing people with his art.
Dancing need not be something associated with someone trained enough to do it. It is about loving and letting loose as soon as the beat drops. We as Indians, always find a way to dance whenever we are happy. But despite how common dancing is, there is something amazing to watch someone trained in a particular style groove to the beat. We love watching them perform and there is nothing more exciting than not knowing how they do it so gracefully. Indian dancer and Moj creator Rahul Popper is one artist who has left the world spellbound with his dancing.
Rahul, also known as Rahul Popper has become a popular face on social media because of his remarkable dance moves. Former Dance India Dance and India's Best Dancer contestant, Rahul comes from a family of Rohtak in Haryana. While he has been astonishing the world with his moves, for the past 6 years he has been working as a delivery boy outside social media.
Since the demise of his father, Rahul is the only earning member of his family. He was always demotivated by the people around him for creating dance videos but who knew one day his dream of performing in front of his idol, Remo D'Souza, would come true. In the future, Rahul wants to become a popular dance choreographer. Today, Rahul is one of the popular dance content creators on Moj with 1.1M followers who he considers are his biggest supporter.
How did your content journey begin?
I started dancing when I was five. My father passed away when I was fifteen, but he always encouraged my dancing. I feel he would have wanted me to continue and make him and my family proud. As I belong to a middle-class family, and they could not afford to send me to a proper dance class, I started learning dance through social media. 
What according to you is the best and worst part of content creation?
The best part of content creation for me is dancing and the dance styles that I showcase, like bone-breaking, funny dance, magical moves, whereas the worst moments are when people criticize and humiliate me saying that I should study instead of following my passion and that I will get nothing out of this dancing career. 
How did you become part of the Dance India Dance and India's Best Dancer and what was the whole experience like?
I auditioned for many reality TV shows and for that I travelled a lot, did night practices, and stood in long queues. I even got eliminated by some of them, got a little disappointed but I didn't lose hope, I kept moving forward, thinking about my father's dreams for me. He wanted me to become a dancing star. With this belief, I got into reality shows like Dance India Dance and India's Best Dancers.
You are a dancer who now has about 1.1 million followers on Moj. What has this Moj journey been like?
When I joined Moj, I never thought that people would love me so much, but through the app, I have not only garnered fame in India but in the whole world. This is the platform through which I've fulfilled my parents' dreams. I have entertained people through my dancing skills and now I have a family of 1.1 million people on Moj. Glad to be a Moji. 
If not dancing, what would your career look like?
My father passed away when I was fifteen years old and if I did not have the dancing skills, then I don't think I would be able to fulfil my father's dreams. In fact, I don't think I would have fulfilled my dreams as well. I've been a performer since I was five years old and dancing has always been my passion. Dancing gives me joy and hope and there is no place I'd rather be. 
Who is that one person who always inspires you in your life?
My Mom is my champion, she has always inspired and constantly supported me in my efforts.
Do you follow other creators? And if given a chance, which creator would you like to collaborate with?
Yes, I follow multiple creators and if given a chance, would love to collaborate with Awez Darbar. I have learnt a lot from him.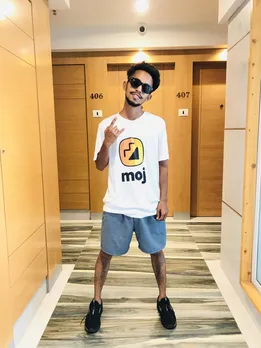 How do you try to set your content different from the rest?
I have heard people calling me Boneless, as my dance style is Bone Breaking which appears funny and out of the box and I think that's what makes me different from others. 
Lastly, what message would you like to share with young creators who want to make it big in content creation?
For people who are new to content creation, I would say do not lose hope if your content is not getting desired likes and views. Keep posting the videos, be it any genre - dance, fashion, comedy, and with the content you are sure of. If you feel that you have multiple talents across genres, you should pursue them all. Just stay consistent and the audience will appreciate you and your skills. Also, stay active and keep an eye on other creators in order to learn from them. 
If you would love to watch him break his bones by not breaking his bones, then do follow him on Moj.