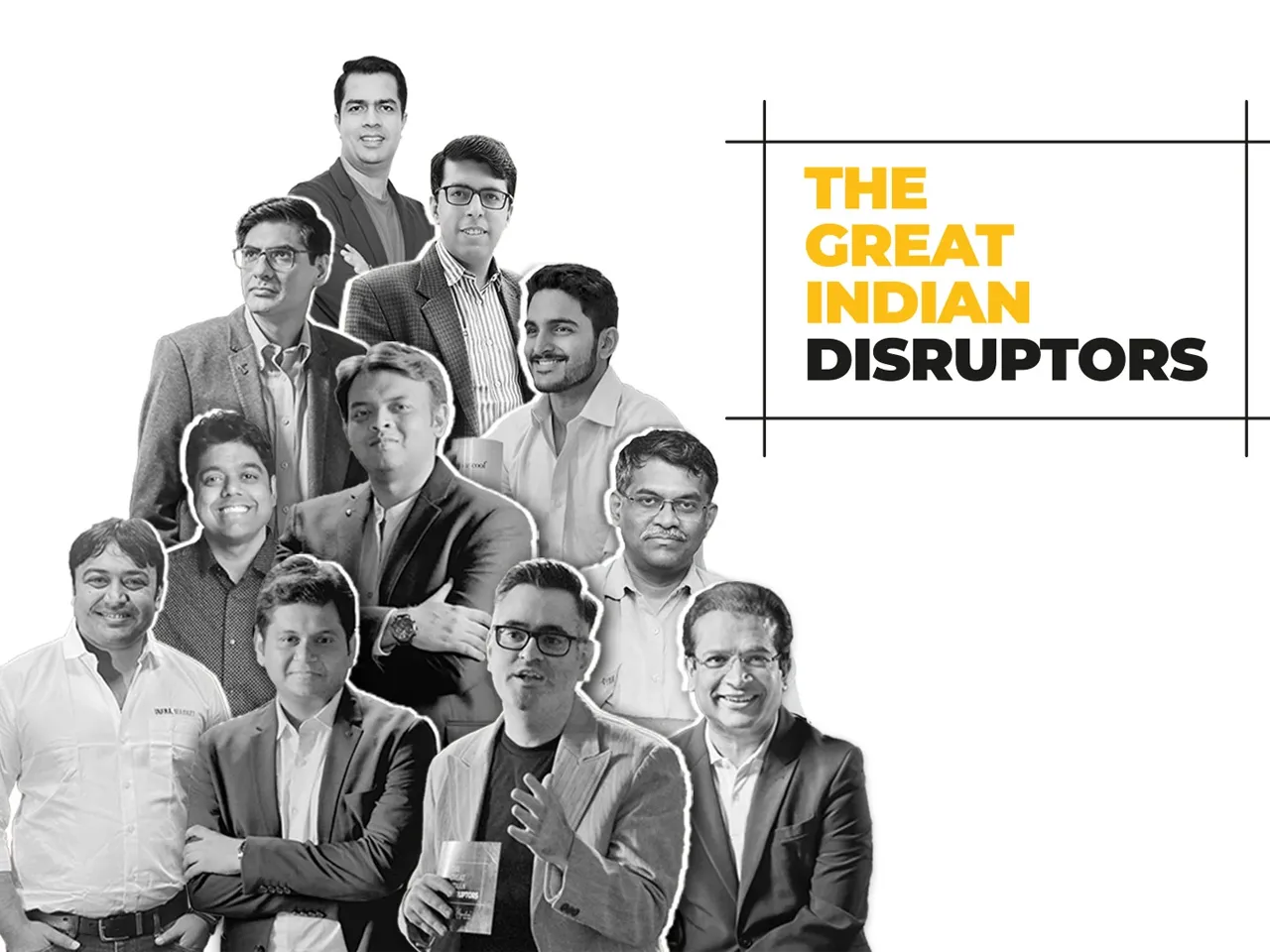 Unveiling a new chapter in its original content journey, Digital Refresh Networks proudly announces the much-anticipated arrival of Season 2 of its widely appreciated show,The Great Indian Disruptors!
The new season is now available for streaming exclusively on Disney+Hotstar. The show features new age Indian start-ups that have created a market disruption and are changing the way India conducts business.
Season 1, which garnered widespread acclaim since its release in October 2022, has paved the way for Season 2. The sophomore season unfolds with four distinctive startup brands, each narrating their evolution from concept inception to becoming full-fledged industry game-changers.
Commenting on the launch of Season 2, Barin Mukherjee, Co-founder and CEO of Digital Refresh Networks said, "The Great Indian Disruptors show was conceptualized with the objective of weaving together stories of ambitious Indians, reshaping industries through their extraordinary endeavours. With the second season of this show, we have taken this thought ahead to not only showcase the disruptive forces at play but also bring forth the profound passion that propels each of these 'Disruptors' forward. With Cello Signature's integration through the show, we have created a benchmark for brands to craft their narratives, through long form content on OTT"
Also Read: Haddi review: The music and camera are the shinning elements apart from Nawauddin Siddique and Anurag Kashyap
Commenting on the partnership with the show, Manos Nikolakis, General Manager (India), Bic Cello commented, "At BIC Cello, we are committed to cultivating deep connections with our valued consumers. We channel this dedication through strategic brand initiatives, impactful partnerships, and innovative products. Our partnership with The Great Indian Disruptors is a testament to our commitment to inspire emerging talent to embrace their uniqueness, while equipping them with the necessary innovative tools in line with our brand purpose of Signature, our premium metal pen brand."
Streaming on Disney+ Hotstar, The Great Indian Disruptors takes you into a realm of innovation and transformation to know more about meticulously curate businesses that aren't just making waves, but create a positive impact that resonates in the lives of countless souls throughout the nation.
 Have you heard the album yet? Tell us what you thought in the comments below!For more entertainment content follow us @socialketchupbinge