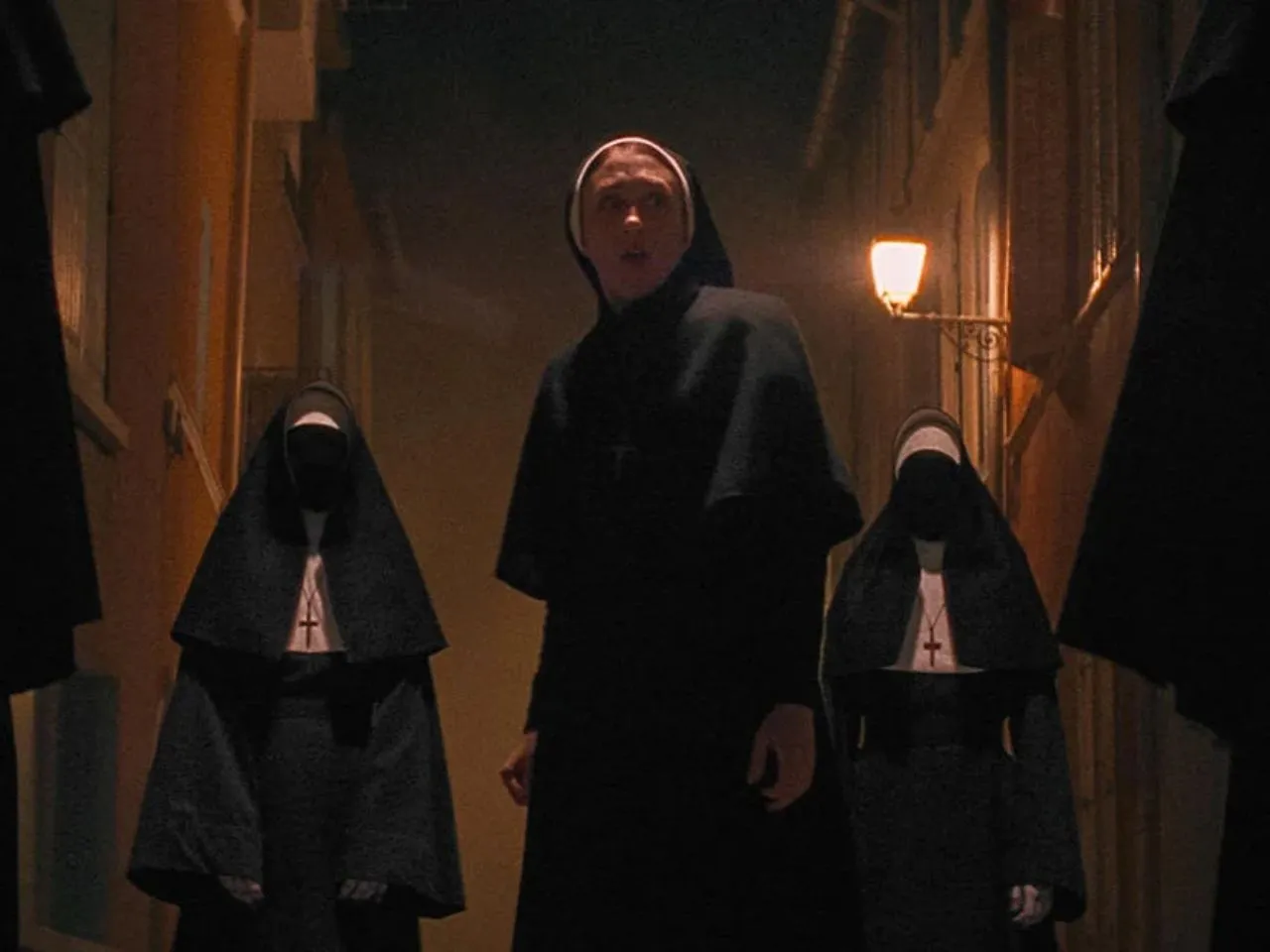 Excited for The Nun II? Prep for it with this fun but terrifying listicle on movies to watch in chronological order from the Conjuring universe.
Check them out!
The Nun (2018) - Prime Video
When a young nun commits suicide at a secluded abbey, theVatican sends Father Burke, a priest with a haunted past, and Sister Irene, a nun in her novitiate, to investigate this incident. They are guided by Frenchie, a local villager who found the nun's body. At the abbey, they encounter a malevolent force in the form of Valak, who takes the appearance of a nun. 
Annabelle: Creation (2017) - Netflix
Annabelle: Creation tells the story of how a dollmaker named Samuel Mullins and his wife Esther created and possessed the evil doll Annabelle after losing their daughter Bee in a car accident. Twelve years later, they welcome a nun and six orphan girls into their home, where they become the target of Annabelle's demonic attacks.
Annabelle (2014) - Prime Video
Annabelle is about a young couple, John and Mia Form who are terrorized by a possessed doll named Annabelle after their home is invaded by a cult of Satanists. The film reveals how the doll became a conduit for evil and how it was eventually contained by the paranormal investigators Ed and Lorraine Warren.
The Conjuring (2013) - Netflix
This Installment is about the Perrons, a family of seven who move into a haunted farmhouse in Rhode Island in 1971. As they experience terrifying paranormal phenomena, such as ghostly apparitions, noises, smells, and attacks, they seek the help of Ed and Lorraine Warren, renowned paranormal investigators, who discover that the house was once owned by a witch named Bathsheba, who cursed anyone who lived on her land. She also sacrificed her child to the devil and hanged herself from a tree.
Annabelle Comes Home (2019) - Netflix
Annabelle Comes Home takes place in 1972 when the Warrens leave their daughter Judy and her babysitter Mary Ellen alone in their house overnight. Judy's friend Daniela, who is curious about the supernatural, sneaks into the artifacts room and accidentally unleashes Annabelle and other evil spirits.
The Curse of La Llorona (2019) - Netflix
Set in 1973 Los Angeles, The Curse of La Llorona follows Anna Tate-Garcia, a social worker and widowed mother of two children, Chris and Sam. She becomes involved in a case of child neglect involving Patricia Alvarez, a mother who claims to hear the cries of La Llorona and locks her sons in a closet to protect them from her. 
The Conjuring 2 (2016) - Netflix
The Conjuring 2 follows the paranormal investigators Ed and Lorraine Warren as they travel to London to help the Hodgson family, who are experiencing poltergeist activity at their home in 1977. As the situation worsens, Warrens investigate the Amityville murders, where Lorraine has a vision of a demonic nun and sees Ed's death. She becomes traumatized and asks Ed to stop taking cases. 
The Conjuring: The Devil Made Me Do It (2021) - Netflix
The Conjuring: The Devil Made Me Do It is based on the true story of the trial of Arne Cheyenne Johnson, a murder suspect who claimed demonic possession as his defense, and the investigation of Ed and Lorraine Warren, famous paranormal experts, who tried to prove his innocence. 
Which of these will you be watching before you watch The Nun II? Let us know in the comments below!
For more entertainment, follow us @socialketchupbinge.