A viral post from Reddit on Twitter shows a picture of 4 hikers halting for an alcohol shot and the optical illusion is creeping people out.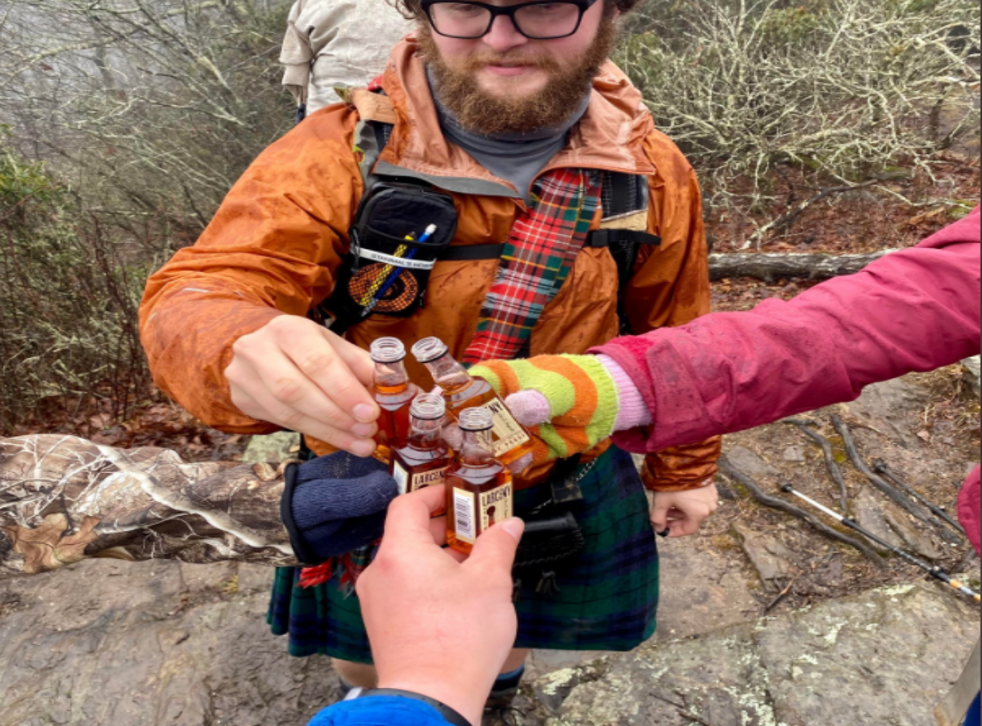 A mind-boggling optical illusion is viral on social media as netizens scratch their heads to solve the mystery. In a post from Reddit at first glance, it appears that there are just three people in the picture but a closer look at the center of the viral photo, one can see four mini-bottles of alcohol.

It is only when one looks more closely that they could find the fourth person's arm as well which is perfectly camouflaged as they wore a camo jacket that blended in with the background of the forest trek.

Check out these amusing twitter reactions: