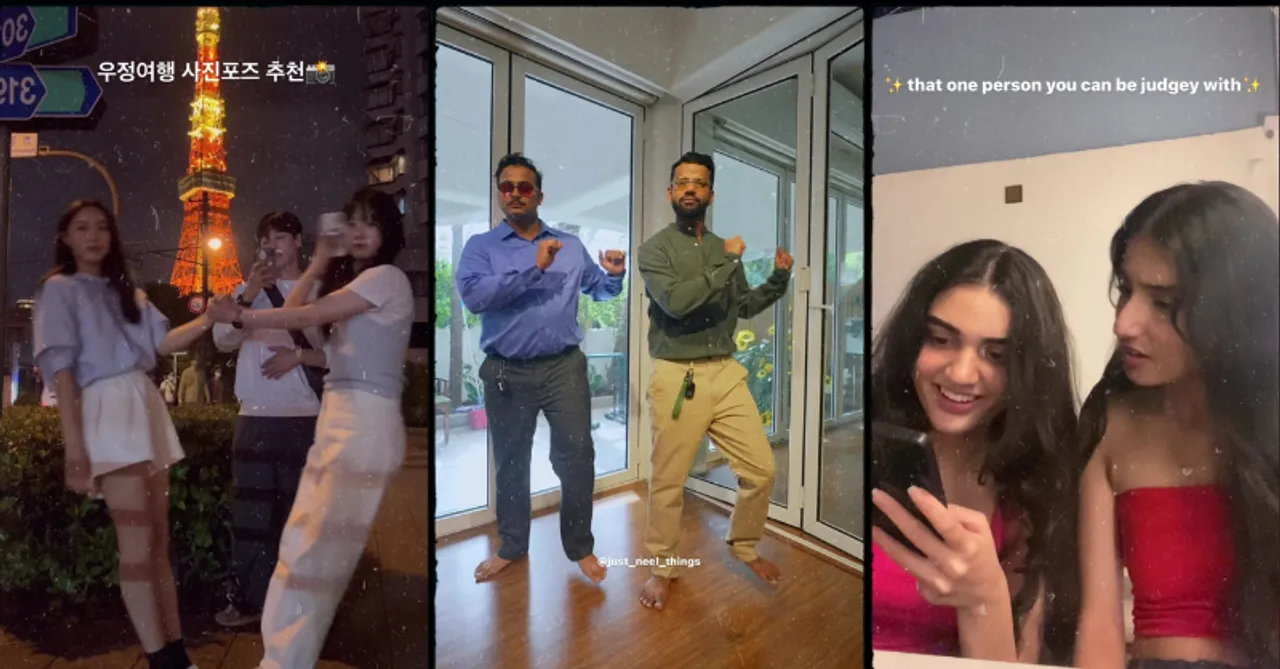 This week's reel trends had us laughing, grooving and remaking videos all day. Scroll through to find some cool trends to try with your friends.
This week, the reel trends that we saw on our feeds were mostly fun. Whether it's a dance that went viral or a meme, we got enough inspiration to try some fun stuff while scrolling. Ever since Vicky Kaushal showed his dance moves on "Obsessed", we have literally been obsessed with the song (No pun intended). We saw so many reels being created on the song that it has become hard to get it out of our heads now. We all are aware of the musical talent of Yashraj Mukhate and he recently made a remix of "Aajao Dikha Denge" that has every hooked. People can't help but randomly hum the song and be bombarded with Reels all day long. Bhavesh Kaware aka The Property Transaction Guru is the person behind the audio known for his videos that gave infinite promises when on a property in and around Mumbai.
You know how we have all grown up listening to a common phrase "Chaar log kya kahenge", it has become a hilarious meme trend on Instagram Reels stating again how mundane things can be funny too. Finding a perfect picture pose with your friends can sometimes be an arduous task and it gets more confusing if you are trying to come up with something fun. Another such picture trend we saw on our feeds is where friends are giving funny poses for pictures. This trend is a must-try for people who like taking group pictures.
Here are some cool trends we saw on our feeds this week:
Obsessed
Aaajao Dikha Denge (Meme Trend)
Me Gustas Tu
Still Rolling
Die Right Here (Picture Trend)
Chaar Log
Did we miss anything? Let us know in the comments below!
For more entertainment, follow us on @socialketchup