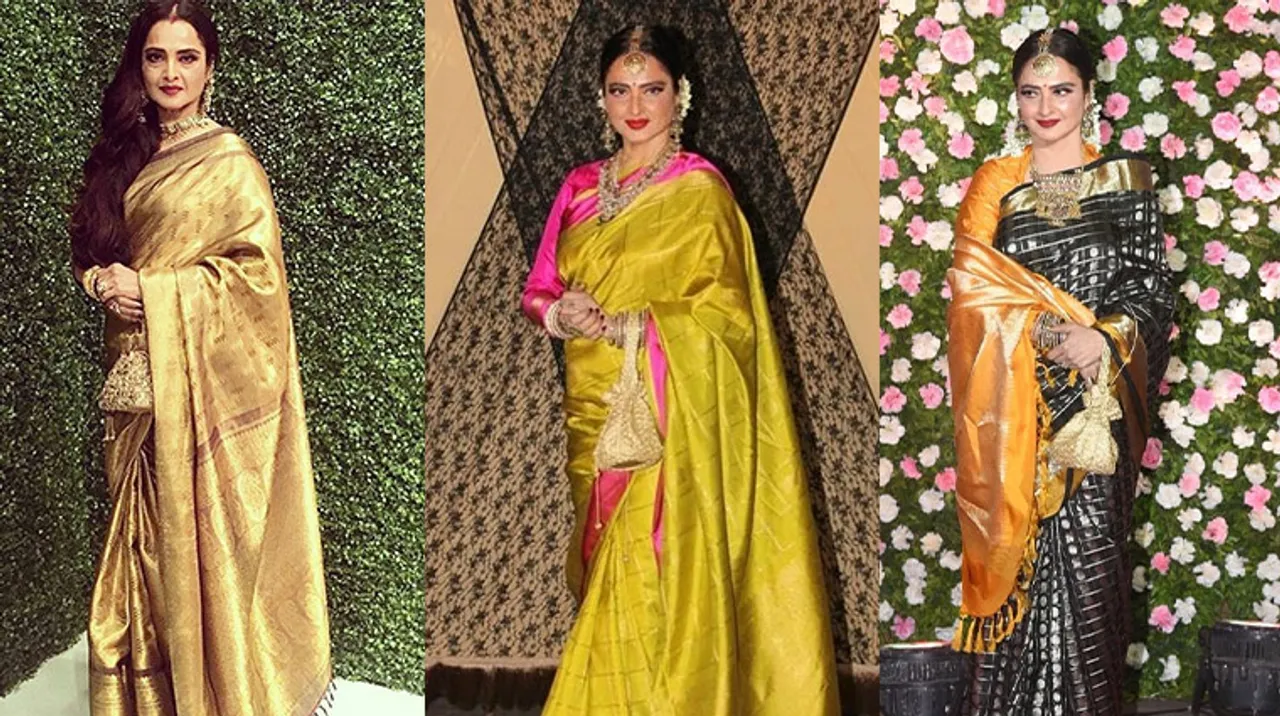 One of the finest actresses of the Indian film industry, Rekha celebrates her 65th birthday today and we are saree if we can't stop praising Rekha's iconic saree looks.
Inn ankho ki masti ke, mastane hasaro hai! Star of the yesteryear, millennium, evergreen and always, the adjectives just add up every time we speak of Rekha. Daughter of the well-known actor Gemini Ganeshan, Rekha became part of the Indian film industry at an early age and continues to marvel us with her persona. She has been a successful actress and a fashion icon at the same time, courtesy of Rekha's iconic saree looks.
An actress known for the strong female characters played by her, Rekha has paved way for the young actresses inspiring them to give their best. Apart from her amazing roles, her love for Kannjivarum sarees is also well known. Her looks and beauty are evergreen and Rekha's iconic saree looks always make a statement. Her saree looks never go out of fashion and with Diwali, right around the corner we couldn't help but take inspiration. It is a festival where everyone chooses to don something traditional, and saree is one outfit that has an unmatched charm. We have listed down some of Rekha's iconic and eternal saree looks that one can try out this Diwali.
Here are some of Rekha's iconic saree looks you must try this Diwali:
Which is your favourite look? Tell us in the comments below.