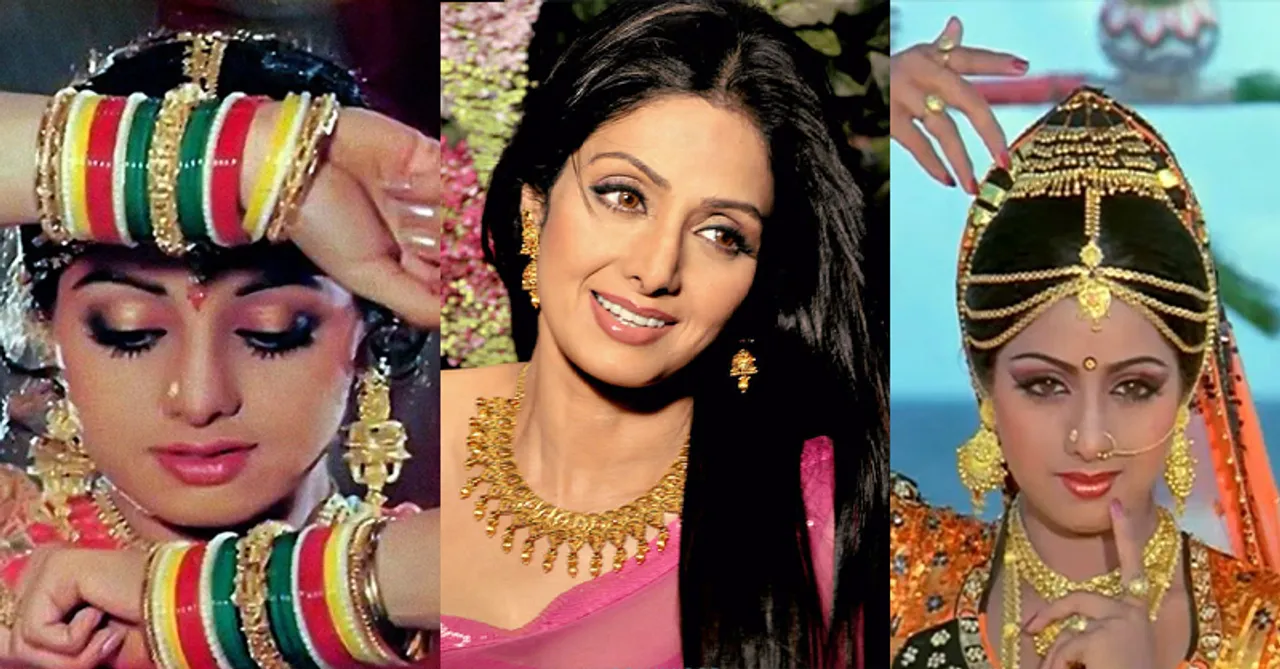 Superstar, Sridevi was a master at acting but she was also a graceful dancer and has given Bollywood a number of hit iconic numbers.
Today marks the death anniversary of the superstar of Bollywood, Sridevi. She was a bundle full of talents that just kept giving to the art. Many Bollywood iconic numbers that are even famous to date are under her name. She has worked with several equally if not bigger stars of her time and made her mark in the industry with her talents. Sridevi was titled the "first female superstar" of Bollywood because of the level she achieved with her art.
Here are some of her iconic numbers to remember her on this day:
Mom is the last movie she worked on and also Shah Rukh's Zero where she did a cameo before her untimely death. She was a mesmerizing artist whose work was always unique to itself and garnered praise for her. She left a mark with her acting and dance in all our hearts for a lifetime and made herself immortal in a way.