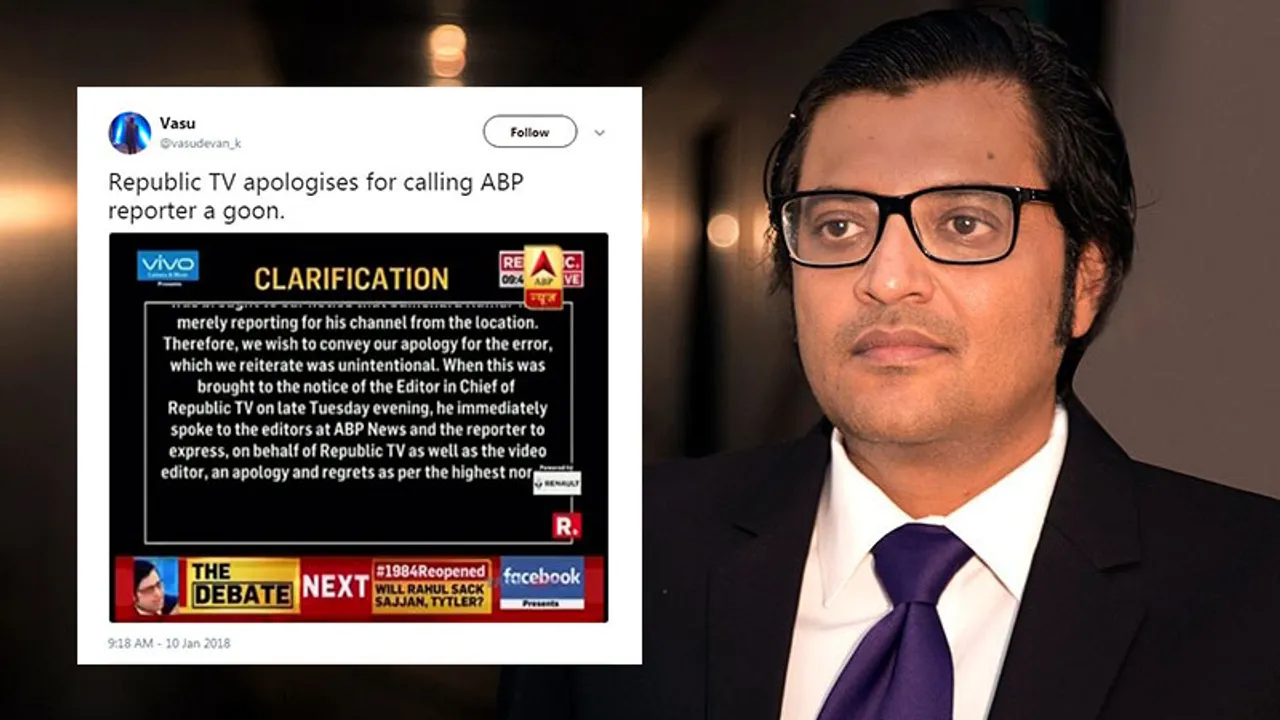 News channels are obviously supposed to provide you with news, but what if News channels become news themselves? Well, that's exactly what happened when Republic TV apologized to ABP News for 'mistakely' calling their reporter a goon on prime time television.
As you may know, the ironically named Republic TV, a half news, half propaganda channel spearheaded by human loudspeaker Arnab Goswami is prone to some questionable journalistic practices.
This time, fellow journalist, Jainendra Kumar from ABP News fell prey to an unfortunate 'mistake' that saw his face being encircled and broadcast across national television with the word 'Goon' describing him. Republic TV apologized later, owing to the chagrin of ABP News who threatened to file a defamation lawsuit against them.
Republic TV's efforts to undermine and pass off Jignesh Mewani's rally and supporters as goons and the rally as a failure hit a roadblock when their mistake garnered more attention on Twitter than their propaganda. Republic TV reporter was reportedly manhandled by the people the channel was trying to shame, but the two people encircled in the image were Jainendra Kumar, and another person who had nothing to do with the rally, but was there out of curiosity. Who manhandled the reporter? Still unconfirmed.
Here's how it all began.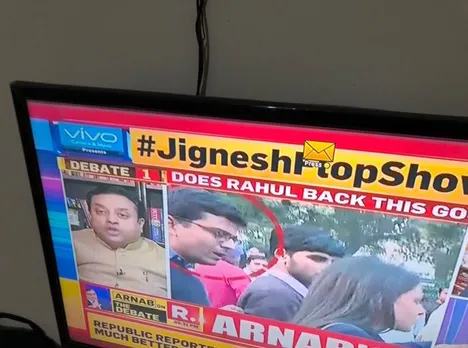 Eagle eyed Twitter users who watched the broadcast were quick to point out that the man encircled in the images was no 'Goon' but was ABP News reporter, Jainendra Kumar.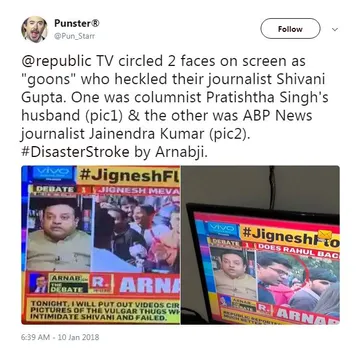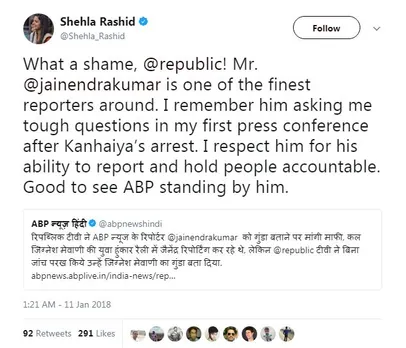 Of course the 'mistake' did not go unnoticed and ABP News too were made aware of it. ABP News threatened to move to court against Republic TV if a formal apology wasn't issued for calling their employee a 'Goon'.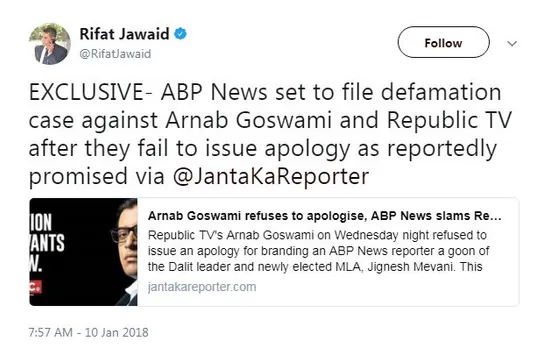 Well finally Republic TV apologized, on prime time television.
You can watch the video here.
Apology by @republic TV for calling the ABP News correspondent a goon during its report on #JigneshMevani's rally...@abpnewstv @IamRajnishAhuja @milindkhandekar @panavi pic.twitter.com/rwE5qXwqLd

— Neha Pant (@NehaPantDelhi) January 10, 2018
The apology generated some more Twitter reactions from Republic TV detractors, and some neutral users too.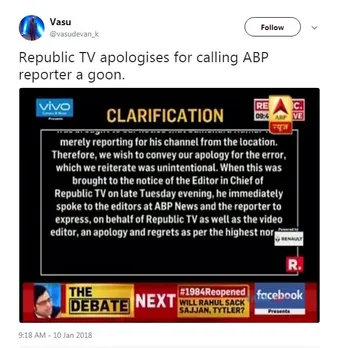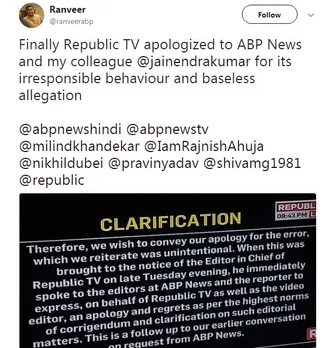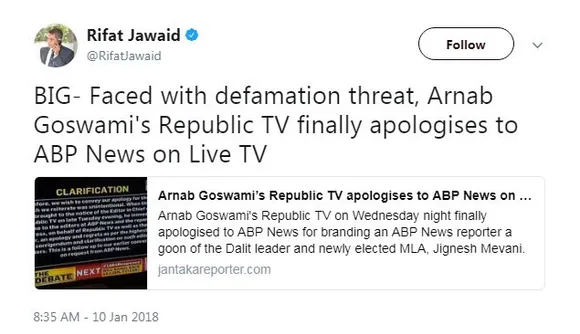 Republic TV supporters on the other hand started applauding the channel for 'apologizing', whereas some detractors of the channel experienced Schadenfreude after the entire debacle.
Featured Image Source