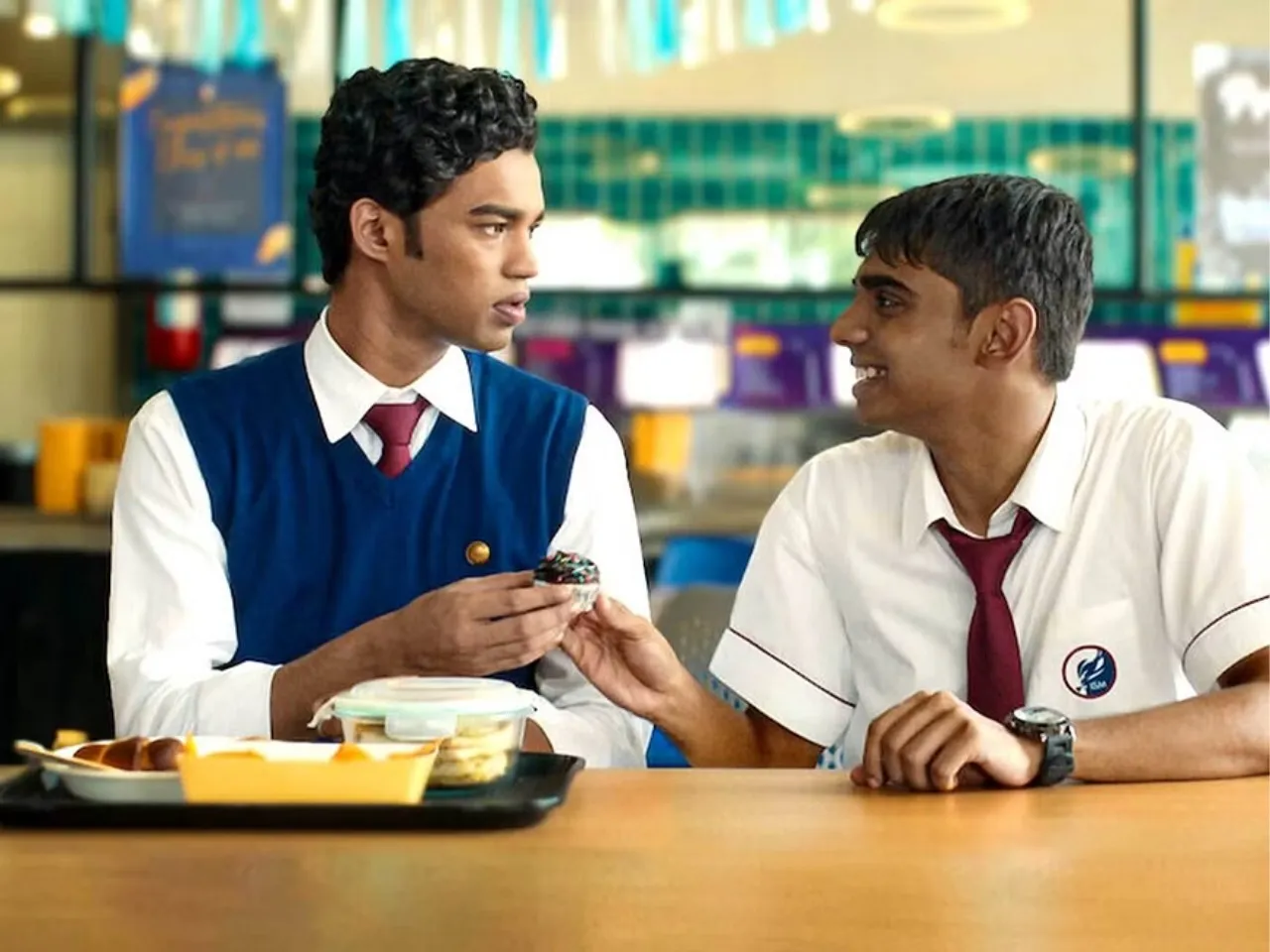 Friday Night Plan review: If you need a good pick-me-up film like ZNMD that isn't as deep but has the same feels then FNP is definitely for you! 
Friday Night Plan review: More often than not, I find myself scrolling up and down the platforms to binge on something sweet and light that is also meaningful to watch. And I always end up watching the same things as before which always happen to be English titles. But Netflix's new presentation Friday Night Plan had something new to offer in this genre! Imagine the feel of ZNMD, now tone it down a notch and give it the upper-middle-class life, add two siblings to it, and jazz it up with themes of any casual English coming-of-age drama and you'll get exactly FNP! 
The entire film is just about a day that leads to a solid party by night that changes a lot for the two Menon brothers, Sid (Babil Khan) and Adi (Amrith Jayan), who are left on their own by their mother, played by Juhi Chawla. These two go through something transformational but is it possible for one night to change it all? Maybe not and FNP is aware of that! Vatsal Neelakantan, writer and director of the film is clear about not giving you a life lesson in the coming-of-age genre. It gives you an experience of being in that age instead which is aspirationally filmy and borderline reality. 

Also Read: Scam 2003: The Telgi Story: Gagan Dev Riar gives career-defining performance in a dragged series
Watch the trailer here!
Sid, an uptight nerd who takes the responsibility of being an older brother all too seriously, and Adi, is a complete contrast to Sid. He's all things fun and frolic and takes nothing seriously. The two of them make each other realise how important it is to see the flip side of the coin. By the end of the night, which is a series of events, Adi learns to take some responsibility and Sid learns to let go of some things and just have some fun! No, they don't completely change each other but surely there is a realisation. And Juhi Chawla who totally got the memo is the coolest mother there is! She's equal parts understanding and worried about her sons and makes for a perfect addition to their journey!
Babil Khan, whose eyes speak exactly like his late father, embodies Sid's mopeyness and burden of 'growing up too fast after losing a father at a really young age' so well that it makes you wonder what part of his own life he brought into the character. But the absolute scene stealer is Amrith Jayan as Adi, who is desperate to fit in and is a perfect example of a person built out of every pop culture reference. Amazingly, the film practices the art of not judging a book by its cover as stereotypical characters like a rich brat bully and his gang, a beautiful desired by all queen bee, and her introverted sister are all there but they surprise you in their own ways. 
Similarly, the film's tone which always seems like on the verge of shifting gears to something serious just turns into childish fun. As if a young adult teen drama is disguised to be a PG-13 version of itself. Especially when a revenge plan just involves a car chase with egging people and a cop teaching a lesson to spoiled young adults involves giving them a lecture on being good boys. It's a SoBo party in a penthouse where alcohol is just consumed as beer pong, mistakes in the closet are just realisations, and made-up yet mysterious traditions like Friday Night Plan are just existing for siblings to have a meltdown and a pillow fight. 
We all grew up with KKHH, Mohabbatein, Student of the Year and quickly moved on to Kota Factory, Mismatched, Class, School of Lies and so much more but while both of these genres are poles apart, they did reign in an exciting world for us while leaving us craving for something that gives us a little of both of these worlds. After all young adulthood is not just about choosing between falling in love and a world full of pressure of studies, abuse, drugs, trauma, and violence. Friday Night Plan is special because it offers the best of both worlds where the "dream" of two young brothers being invited to a rich-class fancy party is mixed with the "reality" of their baggage of being the children of a single mother who is also a working woman.
No wonder this film makes you feel like you are finally a part of the Akhtar (Farhan and Zoya) siblings's world that always seemed relatable but too far away. Of course with Shankar Eshaan Loy's patent music that is sure to reign in all those DCH, and ZNMD feels! 
Friday Night Plan is currently streaming on Netflix! 
For more reviews, follow us on @socialketchupbinge