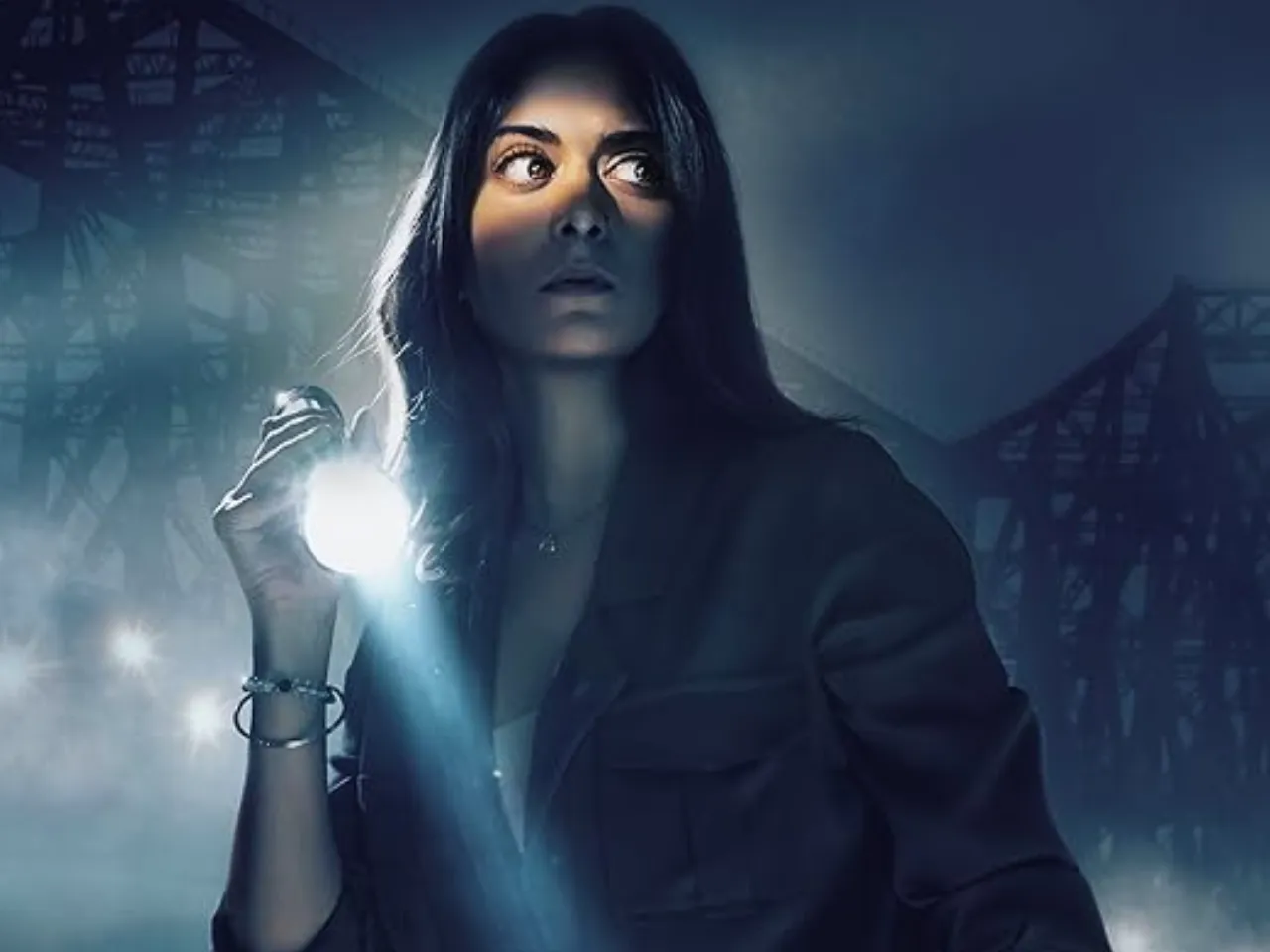 P.I. Meena review: An accident, a conspiracy theory, a bioterror attack, the politics of Kolkata, and a private investigator with a traumatic past forms the basis of this investigative drama that's neither raunchy nor bland! 
A P.I. aka a private investigator is one who is hired privately by people to investigate and solve a case for them. But given that this is India, the reality of being a Sherlock Holmes is getting cases to find out who is cheating on whom and with how many people! Debaloy Bhattacharya, the maker of the show is very clear about this, hence P.I. Meena isn't an exhilarating detective show with an eccentric detective. It's closest to how a serious investigation by a P.I. would be conducted IRL. But it's too much of a slow burn and loses its convincing power gradually. 
In eight episodes, you follow Meenakshi Iyer (Tanya Maniktala) who is a private investigator by profession and works for a company in Kolkata. Keeping a poker face that gives nothing and dressed in clothes that I'd so want to steal away, Tanya delivers a staggering performance as this closed-door detective with a traumatic past. Things change for her as she becomes a witness to an accident that is apparently a murder. As she starts to unravel the mystery of Partho's death, she uncovers a biological terror attack in the form of a virus outbreak planned by a global bioterrorism group that's involved with the political aspirations of people in Kolkata. 
Also Read: Three Of Us review: A mood piece that journeys back to the beginning through the lanes of childhood!
The story oscillates between Kolkata and Littnong, a small place in the Eastern Himalayas. With an interesting premise, a cool background score, and intriguing characters, the show involves you and keeps you hooked for quite some time. But the problem with the series is that it somewhere dangles itself between real exploration of the genre of mystery investigative thriller and the oomph of it. As if the show has translated Meena's hardcore give-out-nothing personality which makes the mystery not mysterious enough and gradually makes you lose interest.  
What stands out for P.I. Meena is definitely its cultural rootedness and grounded touch. Even though Kolkata doesn't become a character in itself yet its essence is spread all over. From the lanes, language to political aspirations, mysticism and even actors like Parambrata Chatterjee, Jisshu Sengupta, and more who are all well-known respectable faces in the industry, seem a little underutilised here. The idea of a bioterror attack and the political conspiracies attached to it is also a nice touch that makes you think about how bioterrorism could be a new war weapon, especially after COVID-19! 
A new outlook towards mystery investigative thrillers that are becoming a staple for OTT is an interesting approach to opt for. There's no forced drama or hype created in the show and it offers food for thought. But there is so much scope for improvement with P.I. Meena that will make it all the more interesting. After all, it is a fictional show and you need some amount of force to stay with it. I like Meena's 'non-hero clueless and sometimes emotional detectiveness' but I need a little bit more to fall in love with her and her world! And I hope I get to see that in season 2 which seems inevitable given the end. 
P.I. Meena is currently streaming on Amazon Prime Video! 
For more entertainment and updates, follow us on @socialketchupbinge