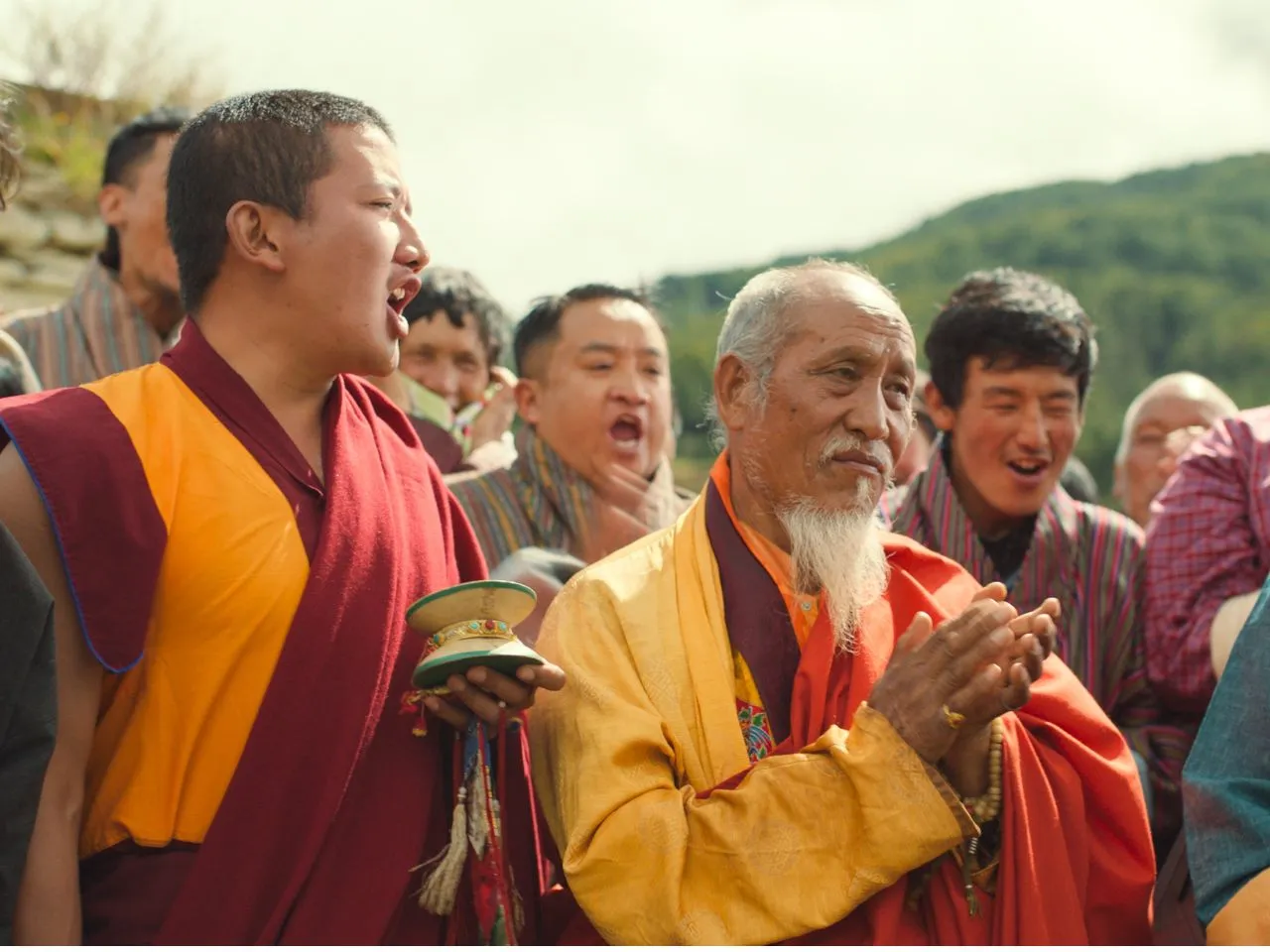 Pawo Choyning Dorji's 'The Monk and the Gun' was screened at the Jio MAMI Mumbai Festival 2023. It also won the IMDb Audience Choice Award at the festival.
Foreign to Bhutanese culture, throughout the film, I wondered, "But why wouldn't they want money? Why are they so simplistic?" until a friend informed me that Bhutanese people are very grounded and straightforward; materialism doesn't always appeal to them. In a world full of capitalism, greed, inequality, and wars, we could totally learn from them. 'The Monk and the Gun' serves the same purpose. It illustrates that modernity shouldn't come at the cost of happiness. 
Also Read: Four Daughters review: A responsible and crucial documentary on religious radicalisation in Tunisia
It is 2006. The Bhutanese king has abdicated his throne and suggested democracy instead. Hence, in the Bhutanese village of Ura, people are being taught how to vote in elections. Meanwhile, monk Tashi (Tandin Wangchuk) is asked by his Lama to get two guns for a ritual on the full moon. What could a monk possibly want to do with a gun? The same question bothers Ron (Harry Einhorn), an American weapon collector, and his Bhutanese guide Benji (Tandin Sonam), who are on the hunt for a particular gun. These three stories come together in the most hilarious and unpredictable manner to make a political point that is unpopular but honest. Democracy is a beautiful thing. It gives freedom and equality to people. But it also holds the power to be divisive and exploitative. The Monk and the Gun describes this light-heartedly. Using guns and monks as metaphors, it puts Bhutan on the global map and demonstrates that modernity for modernity's sake is a recipe for disaster. 
The script is evenly paced and balances itself with equal amounts of self-reflection, humor, and politics. The actors, especially Sonam, Deki Lhamo (Tshomo), and Wangchuk deliver simple yet outstanding performances. The camera captures the rural Bhutanese beauty right from the word go. Comical scenes taking place with a gorgeous backdrop are pleasing to the heart as well as the eyes. 
In a world that is rushing at all times, in Mumbai, a city that never sleeps, and Mumbai Film Festival, where cinephiles were running from one film to another, The Monk and the Gun brought a sort of calm. With all its political commentary, it also served a sense of peace. Through Tshomo's story, especially, a homemaker who prioritizes her family's happiness over the elections, the film makes an argument that isn't very favored in today's ambitious world - choosing love over ambition. This is what distinguishes The Monk and the Gun - the ability to take such a strong stance with such ease, and more significantly, humor!
For more such content, follow us @socialketchupbinge.