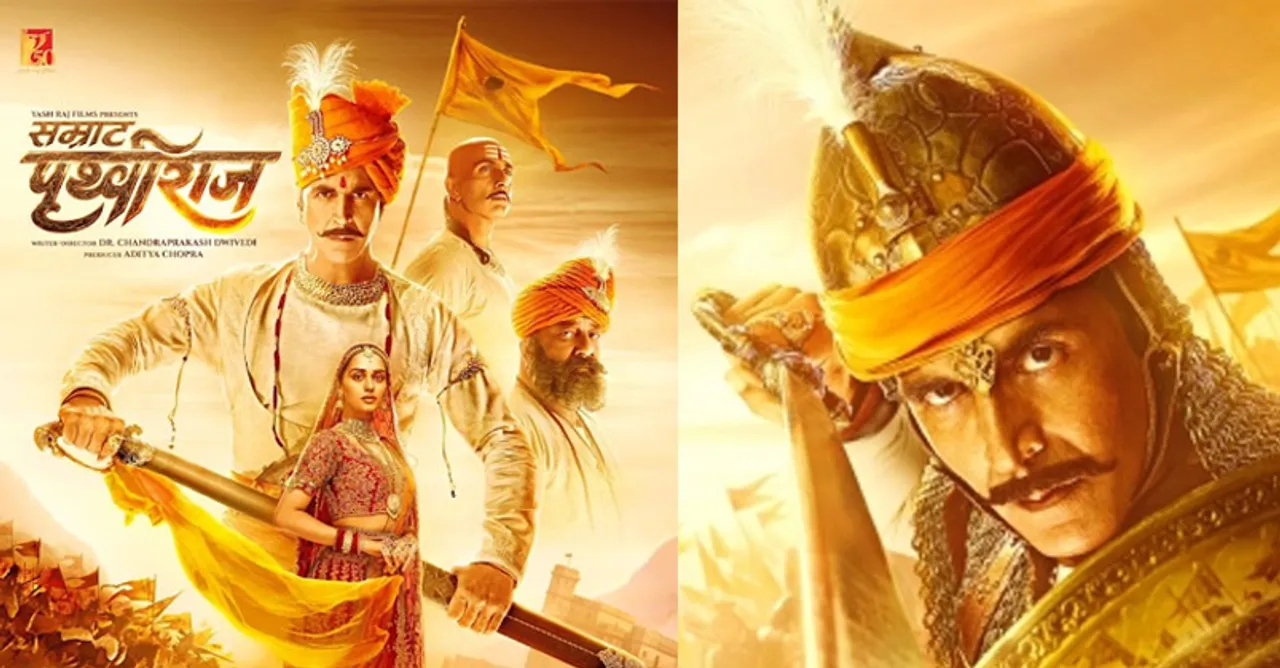 Samrat Prithviraj starring Akshay Kumar and Manushi Chillar was released in cinemas on June 3 and the Janta had a lot of praises for it!
Samrat Prithviraj is based on the book, Prithviraj Raso which is a poem on the life of Prithviraj Chauhan written in Braj language by Chand Bardai. The story introduces us to one of the greatest kings of Indian history known for his bravery and valor. Akshay Kumar exceptionally garners this role and leaves an impactful impression on the audience with his portrayal of the mighty king. Manushi Chillar who was crowned Miss World in 2017, makes her Bollywood debut in this film with the role of Sanyogita. Other notable characters in the film include Sanjay Dutt as Kaka, Sonu Sood as Chand Bardai, the court poet of the king, who also wrote the book and Ashutosh Rana as Jaichand, Sanyogita's father who has his eye on Prithviraj Chauhan's throne. Manav Vij plays the antagonist Mohammed Ghori, the king of Ghazni. The screenplay is written and directed by Dr. Chandraprakash Dwivedi and produced by Yash Raj Films.
Prithviraj Chauhan falls in love with the beautiful Princess of Kannauj, Sanyogita, and the two exchange letters and gifts to one another in order to get to know each other. However, Sanyogita's father, Jaichand disapproves of their relationship and conducts a swayamvar for his daughter where all the kings except for Prithviraj Chauhan are invited. But the two still manage to elope, leaving her father humiliated. This leads to Jaichand seeking help from one of Prithviraj Chauhan's nemesis, Mohammed Ghori. The two plan on defeating Prithviraj Chauhan and take over his throne. Adding to the many historical movies produced by Bollywood, Samrat Prithviraj definitely gives us some déjà vu from movies like Bajirao Mastani, Jodha Akbar and Padmavat and being a genre that intrigues many, it has managed to fair well with the audience.
Let's have a look at the Janta's review of the film!
Have you watched Samrat Prithviraj at the cinemas yet? Let us know your thoughts in the comments below!
For more entertainment content follow us @socialketchupbinge