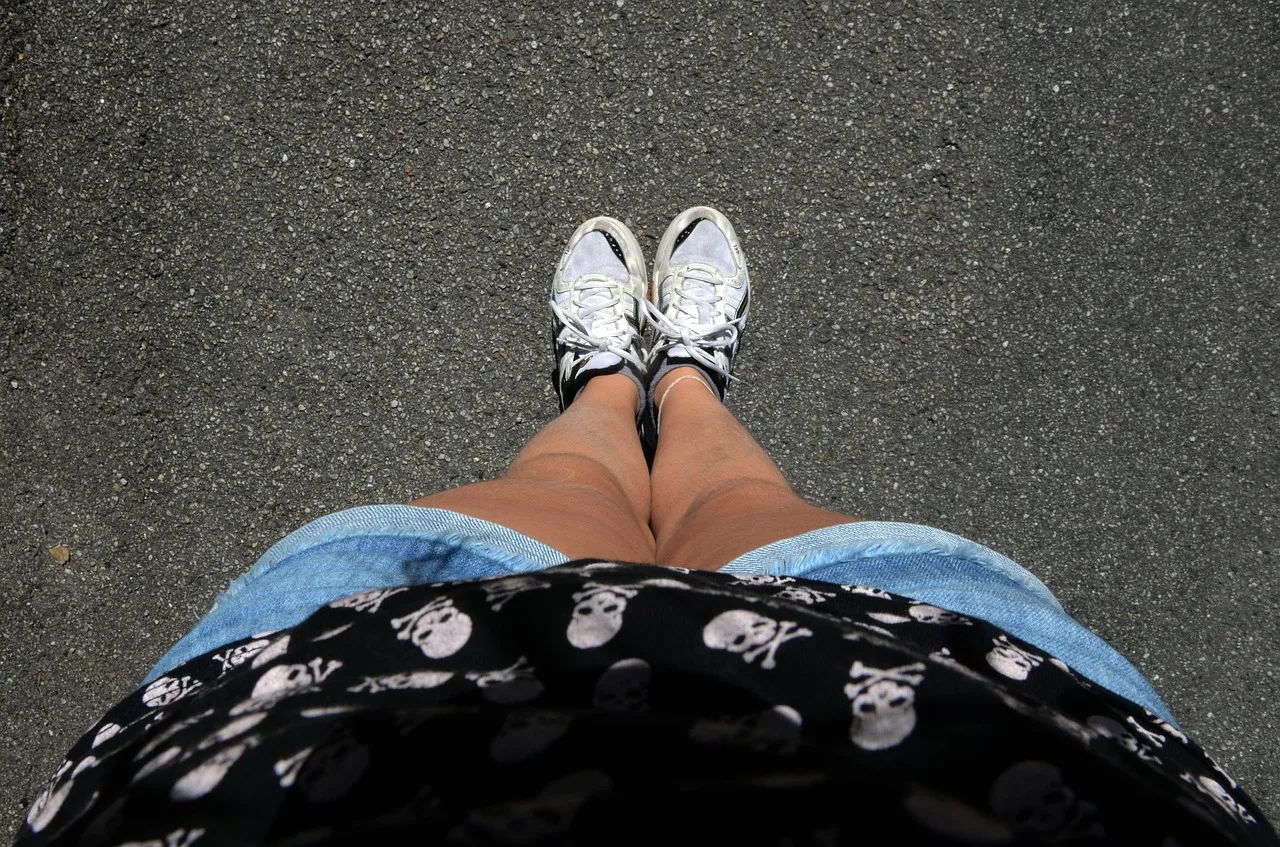 After years of crash dieting, binging and purging and the ugly name calling, you wake up one day to realize that your body is yours alone to define. Yours to be proud of, to flaunt in a bikini, or simply dance all night long in. Go ahead, read, share and spread the word  #beautycomesinallshapesandsizes!
You have got to love the witty and humorous way the author puts across her point-as she talks about her experiences being 'fat'  in a thin people's world. She shares interesting anecdotes and insights she stumbled upon on her journey to self-love (Also, check out her charming illustrations!)
Olivia Aarti decided to embrace her curves at 30, and through her blog encourage other well endowed women do so too. This bold, sassy lady aims to do away with body shame, and remind women that fashion is not just for the skinny waisted.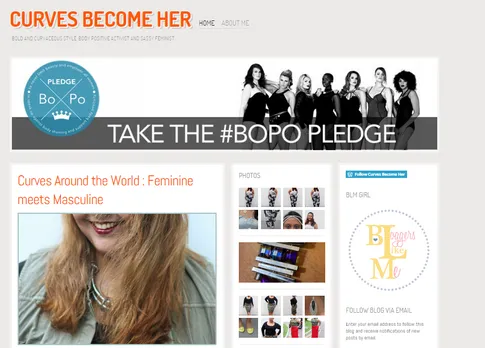 Apoorvaa, a fashion and entertainment writer talks about body positivity and fashion through her no nonsense blog.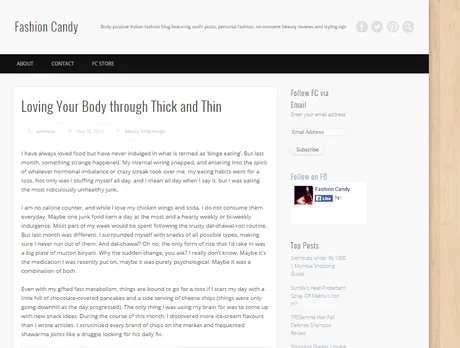 4. Musings of a smart but ugly Indian Girl
A girl who's tired of the world telling her she's less than perfect because she isn't conventionally pretty uses writing as a way of venting her feelings in hope that others who feel the same may relate to it.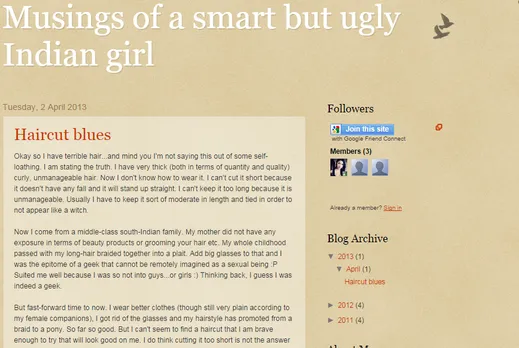 5. com
India's top Fashion Blogger Devina Malhotra's take on embracing our bodies, instead of striving to achieve unrealistic body standards set by society. She also has a real girls campaign, #BodyPositive, that encourages people to share their struggles and stories about self acceptance.
When you look at yourself in the mirror, do you love what you see? Or do you see only your flaws that make you feel less than perfect? This blog aims to get women to share their perceptions of body image through their stories, and let them know they're not alone.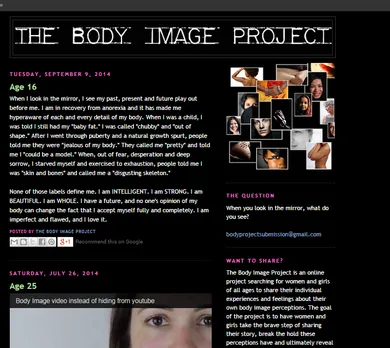 Whether it's Fatspiration or Fatshion tips you're looking for, these blogs have it all. Take the #BOPO pledge today!