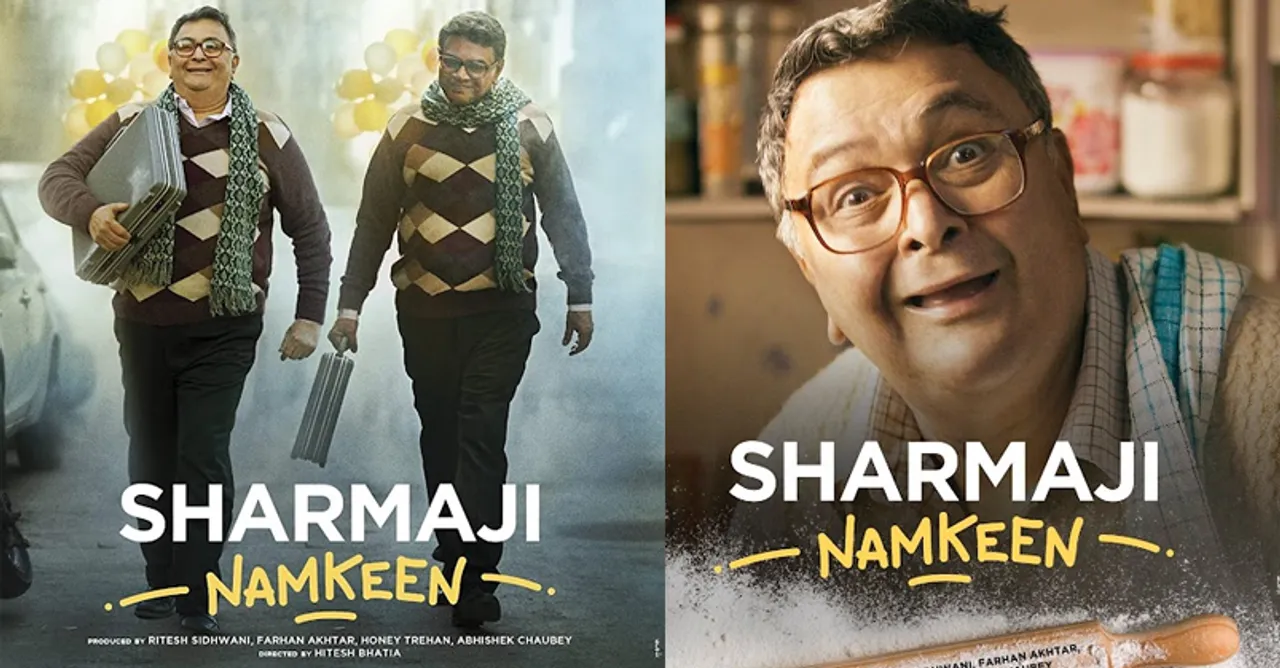 The Rishi Kapoor and Paresh Rawal starrer Sharmaji Namkeen was released on Amazon Prime Video on March 31. Let's find out the janta's reaction to the movie!
Rarely does it happen in a movie where one character is played by two different actors! Well, Sharmaji Namkeen is one such special film where we got to see Rishi Kapoor and Paresh Rawal, two of the Bollywood film industry's legendary actors giving heartwarming performances in their portrayal of 'Brij Gopal Sharma' aka 'Sharmaji'. Rishi Kapoor was halfway through filming when he, unfortunately, passed away and that's when director Hitesh Bhatia came up with a never seen scenario of asking another actor to step into his shoes and Paresh Rawal gracefully agreed. The film is produced by Excel Entertainment and also written by Hitesh Bhatia along with Supratik Sen.
Sharmaji Namkeen is a slice-of-life comedy-drama about a man trying to pursue his passion for cooking and make the best use of his time during retirement. After getting bored of all the hobbies there are for an old man, Sharmaji finds his true calling in the kitchen, an unknown arena for a lot of Indian men his age. His impressive culinary skills lead him to become a house cook for Veena Manchanda (Juhi Chawla), Manju Gulati (Sheeba Chaddha), and Aarti Bhatia (Sulagna Panigrahi) who are a group of enthusiastic kitty party hosts of their ladies group. Sharmaji becomes their friend, confidante, and safe shoulder to rely on. But his elder son, Sandeep (Suhail Nayyar) feels that it isn't respectable enough for him to be a cook at someone's house especially at his age whereas his younger son Vinci (Taaruk Raina) supports his desire to follow his dreams. Satish Kaushik also plays a funny supporting character as Sharmaji's best friend, KK Chadha. The film highlights how age shouldn't be a limitation to starting a new chapter in your life and how you can make your 60s just as interesting as your youth. The transformation between the two Sharmajis feels natural after a point and all of us get to see the supremely talented Rishi Kapoor light up the screen with his charms, one last time!
Let's find out janta's reaction!
Have you watched this sweet, coming-of-age story yet? Let us know your reviews in the comments below!
For more entertainment content follow us @socialketchupbinge