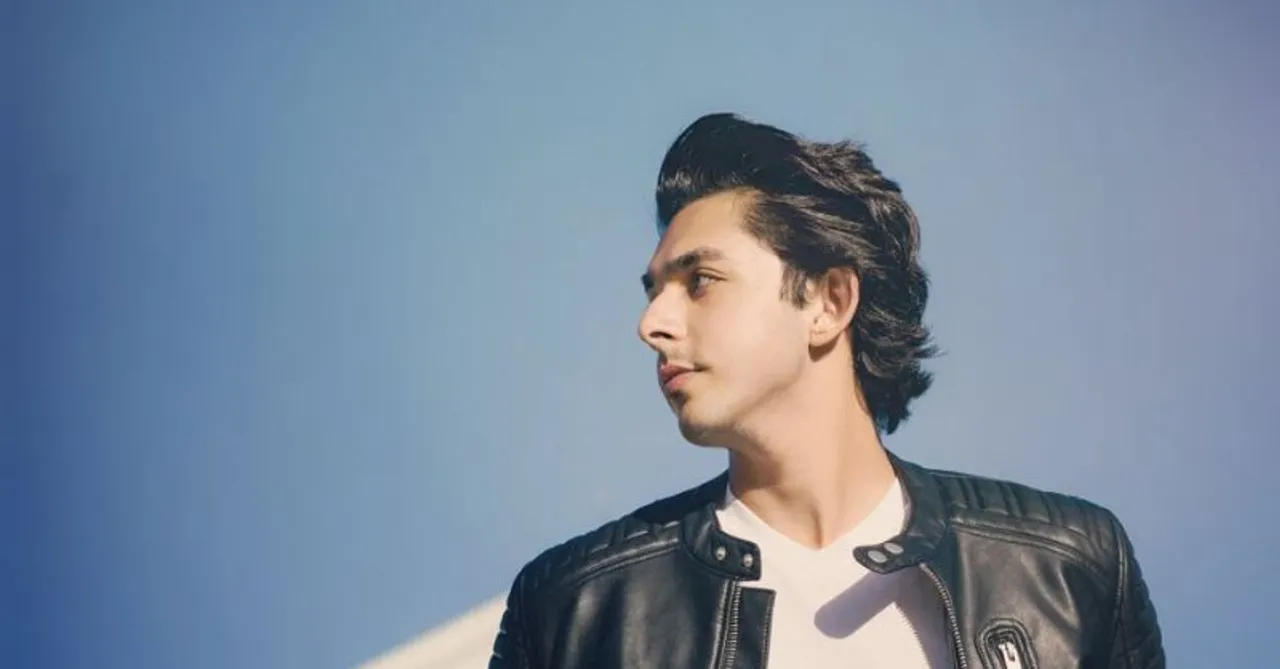 Meet Shiv Khandelvwal, the Indian cinematographer who shot the behind the scenes at the Met Gala 2023 for Priyanka Chopra Jonas and Nick Jonas.
While a lot of celebrities share their pictures and videos of their time at the Met Gala, we can't help but wonder what happens behind the camera. It's exciting to watch everything happening on the red carpet, but are often unaware of the process that leads up to that? Young and aspiring cinematographer Shiv Khandelvwal helps us understand that in this conversation.
Met Gala 2023 was another majestic event like every year with every eye from the fashion world on it. India was thoroughly represented on the carpet by celebrities and designers alike. While we cherish every red carpet presence and couture, we also had people giving us a look at what went into creating these looks. Shiv was the sole Indian team member present in New York during the Met Gala 2023, where he captured the behind-the-scenes footage for Priyanka Chopra Jonas and Nick Jonas. His exceptional skills and expertise contributed significantly to the success of the shoot, making him an invaluable asset to the team. To achieve such an extraordinary feat, he demonstrated his excellence in every project he has spearheaded and provided audiences with an enriching experience of the behind-the-scenes footage from the Met Gala 2023.
Also Read: Met Gala 2023: Fashion's biggest night turned into a meme gala on Twitter!
We spoke to him about this experience and more and here's what he has to say!
Where did your love for cinematography start?
Growing up, I had always been inspired by Bollywood and the love for cinema and filmmaking, on and off the camera. I always wanted to learn what happens behind the scenes . Initially, I had the opportunity to work with Conde Nast- Vogue India, Lakme Fashion Week, where I focused on different sectors ranging from advertising to video content management. During my time there, I gained valuable experience in managing video production for fashion events. Later I took a significant step in my career by reaching out to Wedding Filmer, an acclaimed cinematic wedding film company based in Mumbai. I worked with them as a full-time cinematographer and editor. This experience allowed me to refine my skills in long-format videography and expand my expertise in the field. Additionally, I enrolled in a two-month summer course at Harvard Summer School, specialising in video production, video editing, and digital design. I worked on a documentary here, which was subsequently showcased in a few film festivals, further adding to my exposure in the industry.
How did your association with the F2MAX production begin for this project?
Since my childhood, I have been a huge fan of Priyanka Chopra. I closely followed the creators behind her videos, including F2max Productions by Maxim Sapozhnikov. While I was in NYC for another project, they posted a story seeking someone in New York for a shoot. At that time, it wasn't specified that it was the Met Gala. I contacted F2max Productions, showcasing my previous work, and they graciously invited me to join the team. It was an incredible stroke of luck to have the opportunity to work with them. As the only Indian team member capturing behind-the-scenes footage at the Met Gala, it was a proud moment for me, and everyone involved.
How was your day at Met Gala and your experience working with Priyanka Chopra Jonas and Nick Jonas?
The day of the Met Gala was quite busy. All the teams of celebrities were present and we focused on shooting Priyanka. When she was ready, we went to her room and captured shots of her unboxing her jewellery, followed by behind-the-scenes footage. Seeing Priyanka for the first time left me mesmerised by her look, grace, aura, and confidence. Having grown up watching her movies and interviews, it was a truly motivating moment for me. Being in the same room with her was an amazing feeling and knowing that you were there too. It was incredible to witness the crowd surrounding Priyanka and Nick, and we captured those moments as well. They headed towards their car, where the paparazzi eagerly awaited them and a large number of fans gathered. The experience was exhilarating, capturing those live moments and witnessing the global adoration for Priyanka's work. She has become a big global superstar and has placed India on the map in a significant way. It's a proud moment for India, to see her achievements and impact on such a large scale.
What was it like being the sole Indian member of the team present in New York?
Being surrounded by such a diverse group of people made the experience feel surreal. It was a proud moment for me as I had dreamt of being part of an event like this for a long time. This event is one of the biggest across the globe and being physically present to witness and cover it was truly special. Being there among some of the greatest names from around the world was an incredible feeling. It felt unique, like something that no one else had ever done. The opportunity to be present and capture the essence of the event was a truly remarkable experience for me.
Tell us about some projects that you will cherish your entire life!
As many people say, the first job is always special, and I wholeheartedly agree. I will forever cherish and be grateful for the opportunity to work with Wedding Filmer, the best wedding filmmaking company across the globe. No one can shoot like Vishal Punjabi Sir and it's been a dream to get to learn from him. From the first time to being on set on a show, to getting aqua tied to working behind the camera, Social Media Star with Janice taught me all. What started from a reply to an Insta story, turned into one of the most amazing shows I'm so grateful to Janice Sequira that I've been a part of. For over 3 seasons I've been looking over the social media and digital content for the show and there is something new that I get to learn every single time (and of course meet and work with such amazing people) Additionally, I had the privilege of shooting a campaign for Bobbi Brown, which holds a special place in my heart. It was an incredible experience working with Tara Sutaria during that project along with Parul Menezes with P Productions. However, one of the most remarkable milestones that I am truly proud to have on my list is the Met Gala 2023. Being able to be a part of such an iconic event is a dream come true and a moment that will always hold great significance for me.
What does the future have in store for you?
I always look at planning for new and unique projects, so I am working on something. Alongside that, I am also working on various smaller projects. My ultimate dream is to work in films, and I aspire to expand my horizons by taking on national and international projects. Collaborating with celebrities and people I look up to  is something I look forward to as well. I am always open to exploring new and exciting opportunities that come my way
For more behind the lens content, follow us @socialketchupbinge.