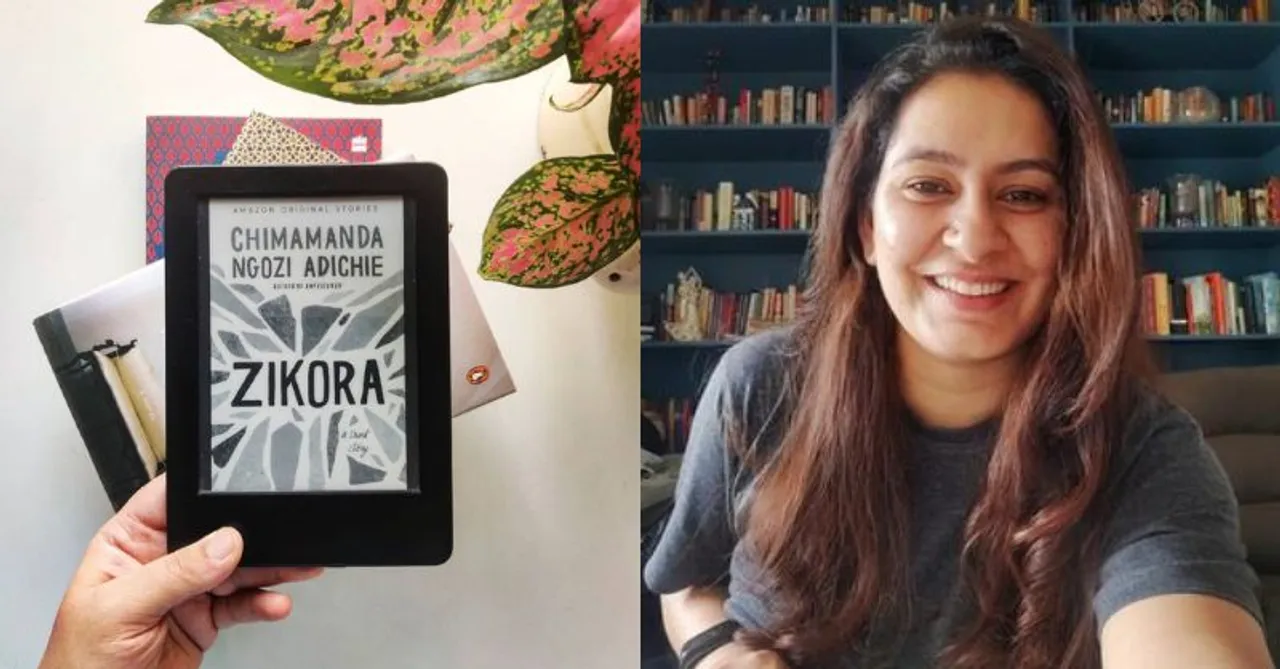 Always rushing around with no time left to read? These short books recommended by Shreya Verma will definitely help you out!
Short books are amazing! You can pick one up with your piping hot morning coffee and by lunch, you are done with it. Pick them up when you're bored or stuck in the monsoon traffic or if you need something refreshing to get you out of your reading slump, short books can become your go-to whenever you need a break in between parts of a big book too. They keep you fresh and entertained and you don't have to read them for days. Most of them have different themes and within a limited number of pages, these books leave you mesmerized and wanting for more!
Hence, we reached out to Shreya Verma! When she's not working on Excel sheets, Shreya can be found reading long family sagas, translated literature, and her recent obsession, Russian Literature. She annotates and breaks spines, and can also be seen reciting almost all Cocomelon rhymes to her toddler. And today she suggests a list of short reads to beat your monsoon blues!
Here's what she had to say!
'Elena Knows' by Claudia Piñeiro, translated by Frances Riddle
Shortlisted for the International Bookers Prize 2022, 'Elena Knows' is a book that will leave you stunned by the end of it. The protagonist, Elena, suffering from Parkinson's disease and is trying to find out why her daughter, Rita is dead. She pushes her body against its will every day, to get one step closer to solving the mystery of Rita's murder. As a reader follows Elena in suburbs, dragging her sickly version from one block to another, the book unravels the hypocrisy of the society and the hidden faces of authoritarianism.
'Moom' by Bani Basu, translated by Arunava Sinha
This is one of my favorites and a highly recommended short read. The first time I read it, I was left completely perplexed! For a minute, I was just sitting in my reading chair thinking, what did just happen? In a Marwari family in Calcutta, the last woman of the family dies. But she isn't ready to leave the place yet, so she lurks around giving instructions to the remaining family members, rebuking the servants to do better in her absence. Shortly after, a young girl arrives in the family, only to reveal horrific secrets that the woman carries to her death.
'Ghachar Ghochar' by Vivek Shanbhag, translated by Srinath Perur
A psychological drama set in Bangalore, it first appears as a rags-to-riches story of a family that is barely getting through. However, as you scratch the surface, and dive into their life you realize that there is so much more to them. Their behaviour slowly changes due to the heavy flow of income, and relations get tangled and complicated beyond repair. The best part perhaps is the open ending of the book which leaves you with lot of questions.
'A Sheltered Woman' by Yiyun Li
This short story came to me at an apt time in my life. I recently had a baby, and I was going through post-partum blues. Yiyun's words gave me much-needed solace. The story revolves around Aunt Mei who is a live-in nanny for newborns and their mothers. She has worked for 131 babies and has always been able to detach herself in a timely and mature manner. But what happens, when baby no. 132 and her mother, Chanel disrupt her life and she's not able to detach herself from them? Read the book and be as astounded as I was.
'There's Gunpowder in the Air' by Manoranjan Byapari, translated by Arunava Sinha
This is a fictional tale inspired by real-life events that took place in Calcutta when it was witnessing the height of the Naxal movement during the 1970s. This book will leave you with a bittersweet taste in your mouth. It's a detailed insight into what human idealism goes through when it's left isolated and deprived for a very long time in the suffocating jails of our country.
'Zikora' by Chimamanda Ngozi Adichie
Zikora, a lawyer with Nigerian roots, reveals her pregnancy to her boyfriend. As he leaves her to fend for herself, she goes back to the time when she was a lonely little girl. Lying in a hospital bed with labor pain, she starts reflecting on her mother's painful past, and gains strength from it, charting a new life
for herself and for her newborn.
Which short book is on your to-be-read list?
You can follow Shreya for book recommendations and a bit of everything here!
Also Read: 5 e-books you can read over the weekend