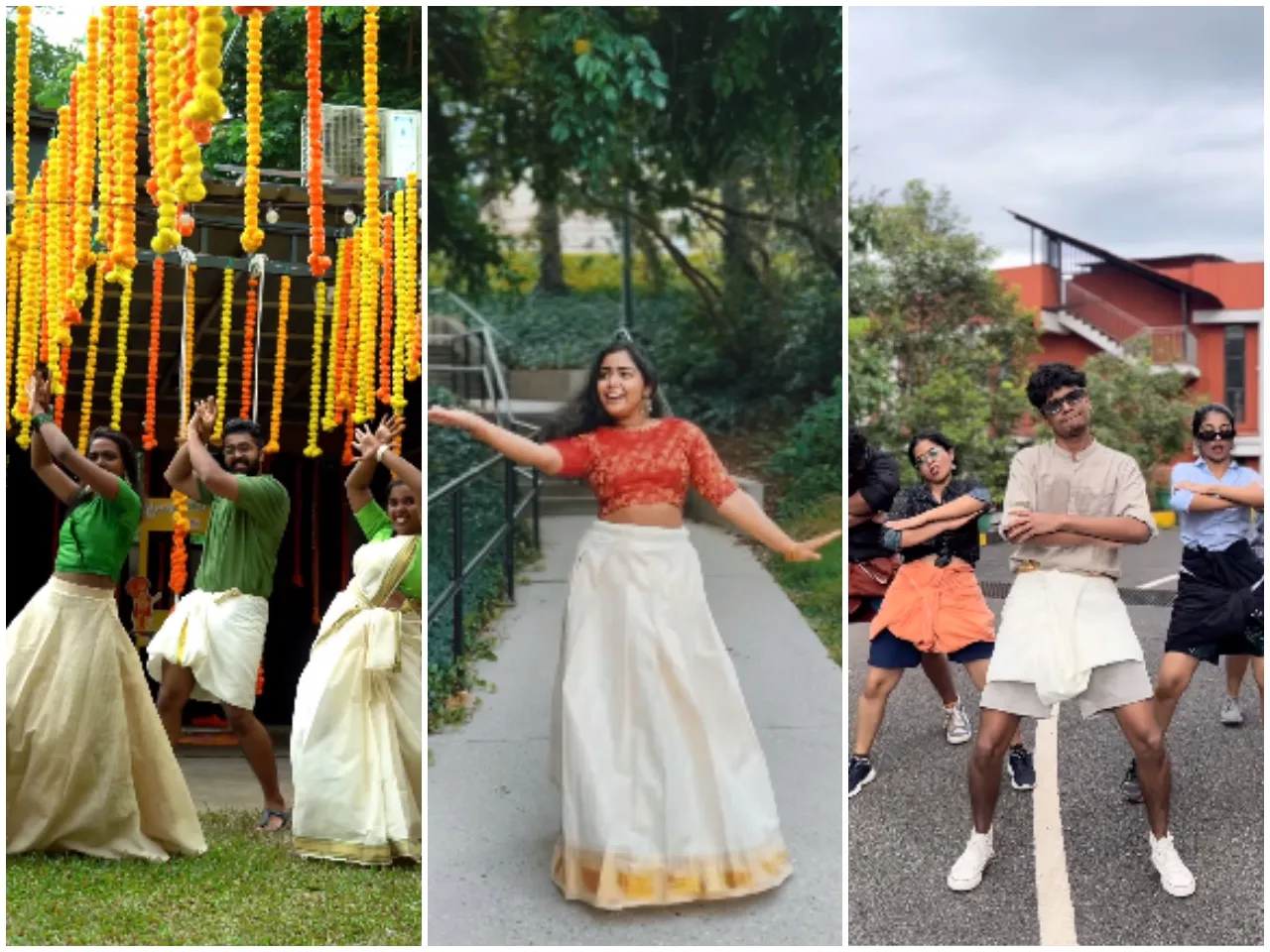 This list of Onam Reel trends is exactly what you need to share the season's joy with your online friends.
Onam vannallo oonjalittallo! but as times change, the idea of what you consider a celebration during your favorite festivals also changes. Today Onam is not just about waking up early in the morning, looking for flowers to get your Pookalam ready, wearing your Onnakodi (new Onam outfit), and having a gala time with the people you love. Among all the traditions that we still enjoy performing, one that has become part of it by default is capturing all of them for our socials. There cannot be any celebration that ends without a fun Reel to share on your Instagram. Let's be honest: we have all spent our time on social media sharing and saving trends that caught our attention so we can try them out with our friends and family. What better way to show off your Onnakodi and how amazing you look if not by doing the most trending dance routine? From the latest dance number from Dulquer Salman's upcoming movie The King of Kotha to learning the steps to some of the old but not forgotten classic songs, there are a bunch of Reel trends that you can all try this Onam.
These Reel trends will have you working those moves:
Kadamizhiyil
Kalapakkara
Marudaani
Jiliu Jiliu Nee
Dhol 
Tangham
Hope you are ready to share your Onam celebrations with your online fam!