From Gangster to Simran, Kangana Ranuat has surely come a long way in Bollywood after dealing with nepotism, sexism, accentism and many other things we can't list down.
Her latest movie, Simran's trailer released yesterday and within 24 hours has managed to lit up social media! The YouTube trailer has already been shared almost 58L times across platforms and has got the industry talking about it.
We've collated some of the reactions below and we think, you'll have to book your seats a week prior!
This one is going to be special. Queen is coming! Can't wait! ?? #SimranTrailer pic.twitter.com/m27HUVxU4z

— Personalthoughts (@theClaiire) August 6, 2017
Best wishes from the critics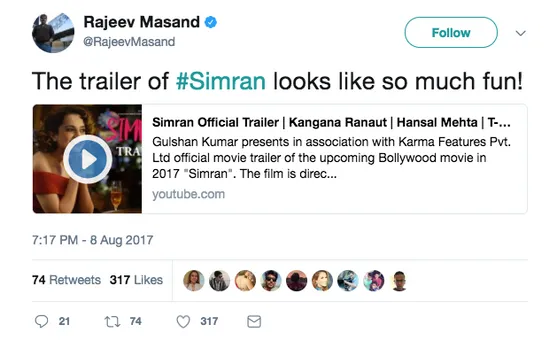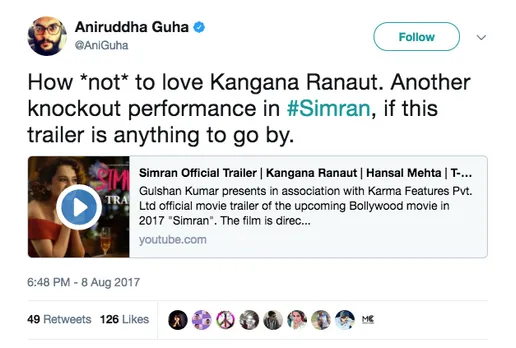 And you thought Kangana wouldn't get positive vibes from the very popular KRK! 
Your wishes just came true boy!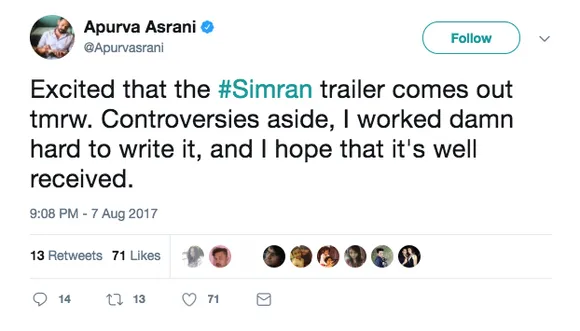 But, it's not always rainbows and sunshine..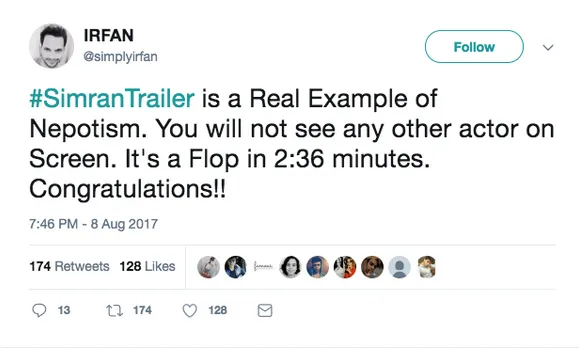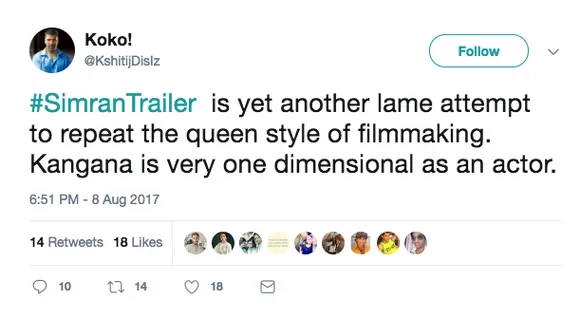 That was just a glimpse from the Twitter town, take a look at the YouTube comments we found!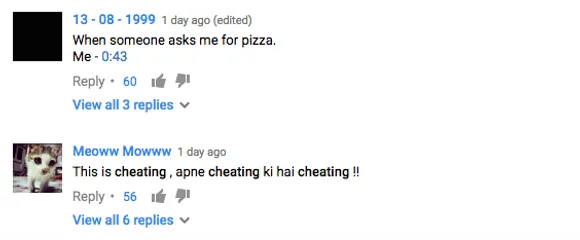 We couldn't agree more, Anushka!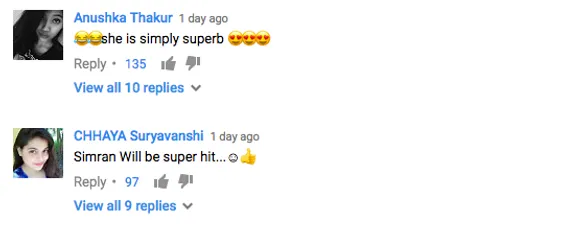 Well, I have nothing to say to you. 

You'll know what he means after you watch the trailer..

More power to you!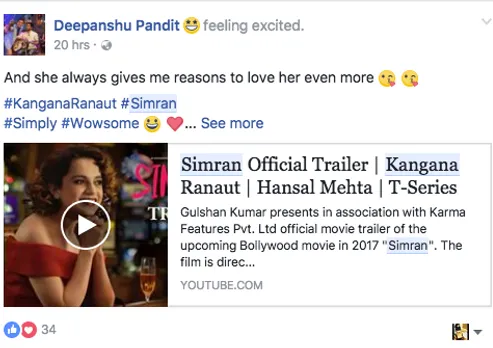 Yea gurlll 
That's how Queen's roll!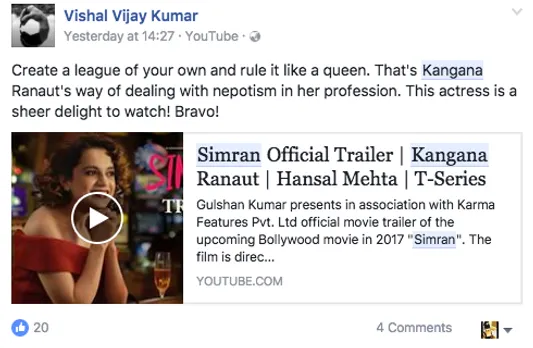 If you haven't seen the trailer yet, WATCH IT NOW!