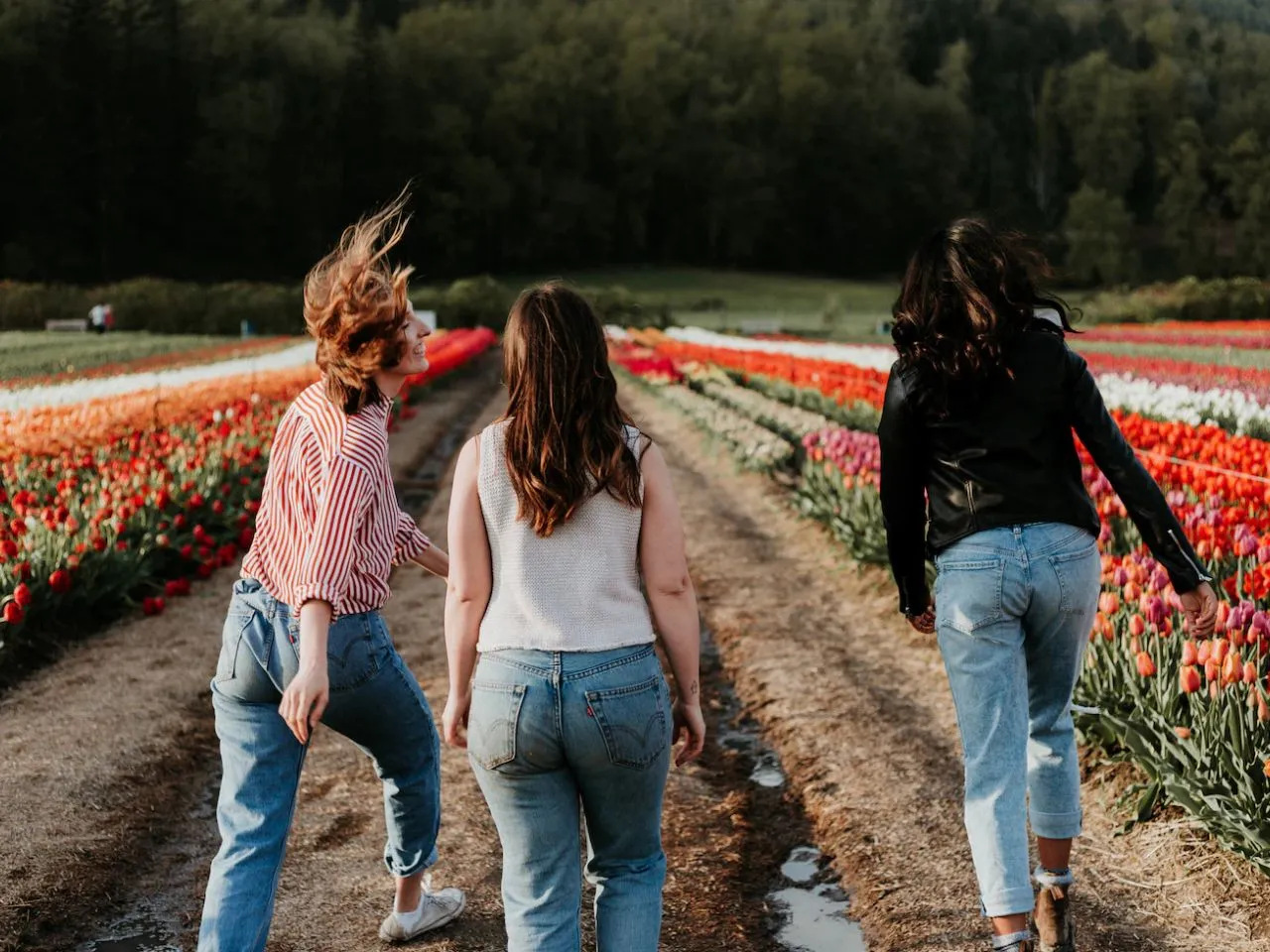 Every now and then, it's nice and necessary to look back and celebrate the version of us that we left behind for good. Karishma Jangid talks to content creators who raise a toast to the women they didn't become.
So much of life is about becoming- a millionaire, a topper, a name in the 'Top 30 under 30' list, and whatnot. However, what we often overlook is what we didn't become. Wait! Not in a negative way. Think of all the regretful things that you could have become but didn't. Life can be cruel. At every step of life, we are met with restrictions and difficult questions, especially women. But we don't give up, do we? We make difficult decisions and create a life for ourselves despite the circumstances. 
For instance, a broken heart could have made you a cold-hearted person, but it didn't. You stayed gentle. Every time someone broke your trust, you could hurt others. But that's not you. It may sound cheesy but making such decisions requires a lot of courage and resilience. So, every now and then, it's nice and necessary to look back and celebrate the version of us that we left behind for good. Karishma Jangid talks to these content creators who raise a toast to the women they didn't become. 
Also Read: Unconventional Instagram accounts by passionate women
Sangeeta Prayaga (@misscompasshands)- Founder, Miss Compass Hands
"Dear self,
Remember when you had just finished your Master's degree in Computer Science and were working as a Software Developer in the USA? In May 2018, life took you by storm when you were in a serious car accident that caused multiple injuries. You had to take a step back and return to India to continue your healing. This made you realize how short life can be and you began to question your life's purpose and the kind of woman you wanted to become.
As you healed, you started journaling about your journey through your two baby elephant characters that brought you immense joy. Surprisingly, a lot of people resonated with your story. So, you decided to launch "Miss Compass Hands", a stationery, and lifestyle brand that featured your two therapy baby elephant characters. It was a big career switch but you followed your passion for storytelling and creating products that bring happiness and compassion into people's lives. And here you are!
Entrepreneurship has its struggles, but you are much happier now, knowing that you refused to settle for anything less than what truly makes you happy. It's a reminder that life is too short to settle for anything that doesn't bring us joy and fulfilment.
Your biggest cheerleader,
Sangeeta"
Medha Srivastava (@medha.vi)- Concept Artist, Illustrator, Cosplayer
"Dear self, 
You wanted to become an artist even before you knew what an artist is! You started drawing and painting when you were merely three years old. Art, for you, was never a profession, was it? It has always been the core of your identity. Growing up, you didn't realize when stick figures turned into full-fledged sketches and experiments with watercolours turned into paintings. It felt like a natural and effortless progression. Also,  you were fortunate to have supportive parents, especially your mother who identified your skills of sketching, painting, and later, creating digital art. Even though you come from a family full of engineers, you were never ostracized for treading on an unconventional path. I am glad you chose to become an artist who values the process even though it took a lot of time and hard work to reach where you are today. 
You chose to cosplay when it was just emerging in India. It was out of your love for makeup, morphing into different characters, and your curiosity to learn how to design props and costumes.  As a child, you were always intrigued by performing arts and fancy dress, but adulthood has its own challenges. "Can cosplay ever be a profession?" you wondered. Remember when you cosplayed for the first time at the Bangalore Comin Con 2016? Wasn't it amazing? Your family was really sceptical though. They believed that focusing on art and illustration is what's good for you. It was tricky to convince them that cosplay is an amalgamation of everything that you have always wished for. It has creation, performance, dramatization, and above all, artistic satisfaction. "But does it have good money?" they asked. So, you proved that you can earn if you have the patience and skills. You broke the stereotype that cosplay is not a viable profession. You now have two professional careers. You are one of the few professional cosplayers from India and the first female to represent India and win an international cosplay award.   
Today, you earn more than you can with a regular 9-5 job. Your profession brings you more happiness and contentment when it is recognized and appreciated. In fact, you were recognized by the legend A. R. Rahman on social media because of your art and now you are working with him! Isn't that amazing? Today, I am looking back at your journey and I want to thank you for persevering on a path where success was not guaranteed. It was not easy, but you persisted, and how! We have only upwards and onwards to go!
Your most ardent fan,
Medha"
Niharika Arora (@the_iffy_explorer)- Ex-architect, Travel Influencer
"Dear self,
You studied architecture for five years at Jamia Millia Islamia University, and you were so good at it! In fact, you were a topper. But things happen in life and life takes a turn. I saw you change when you started enjoying travelling more than you enjoyed sitting in an office doing work related to architecture. Architecture also involved a lot of travelling. Remember when you used to travel to villages in search of unique buildings? You enjoyed it so much when you would travel solo or with your college group for your research projects. 
However, it was still courageous how, upon graduating, you moved towards travelling full-time. You made an Instagram account for the same. It must have been so daunting. I am so glad that you realized that you can do something on Instagram by showcasing the photography skills you picked up when you were in school or when you were travelling. Slowly, you mixed travel and photography and over time, your Instagram account took off. It was another leap of faith when you ventured into videography and blogging. It's not everyone's cup of tea. 
Soon, you started writing and making videos about your expeditions. After so much experimentation and hard work, you are documenting and travelling around the border regions of India for your project called "What's At the Border?" And I am so proud of you! Step by step, be it for the love of architecture or travelling, you have always followed your heart. I hope it takes you on a beautiful journey to a beautiful destination.
Your co-wanderer,
Niharika"
This article was first published in the Social Ketchup Magazine's March 2023 edition. 
For more such content, follow us @socialketchup.