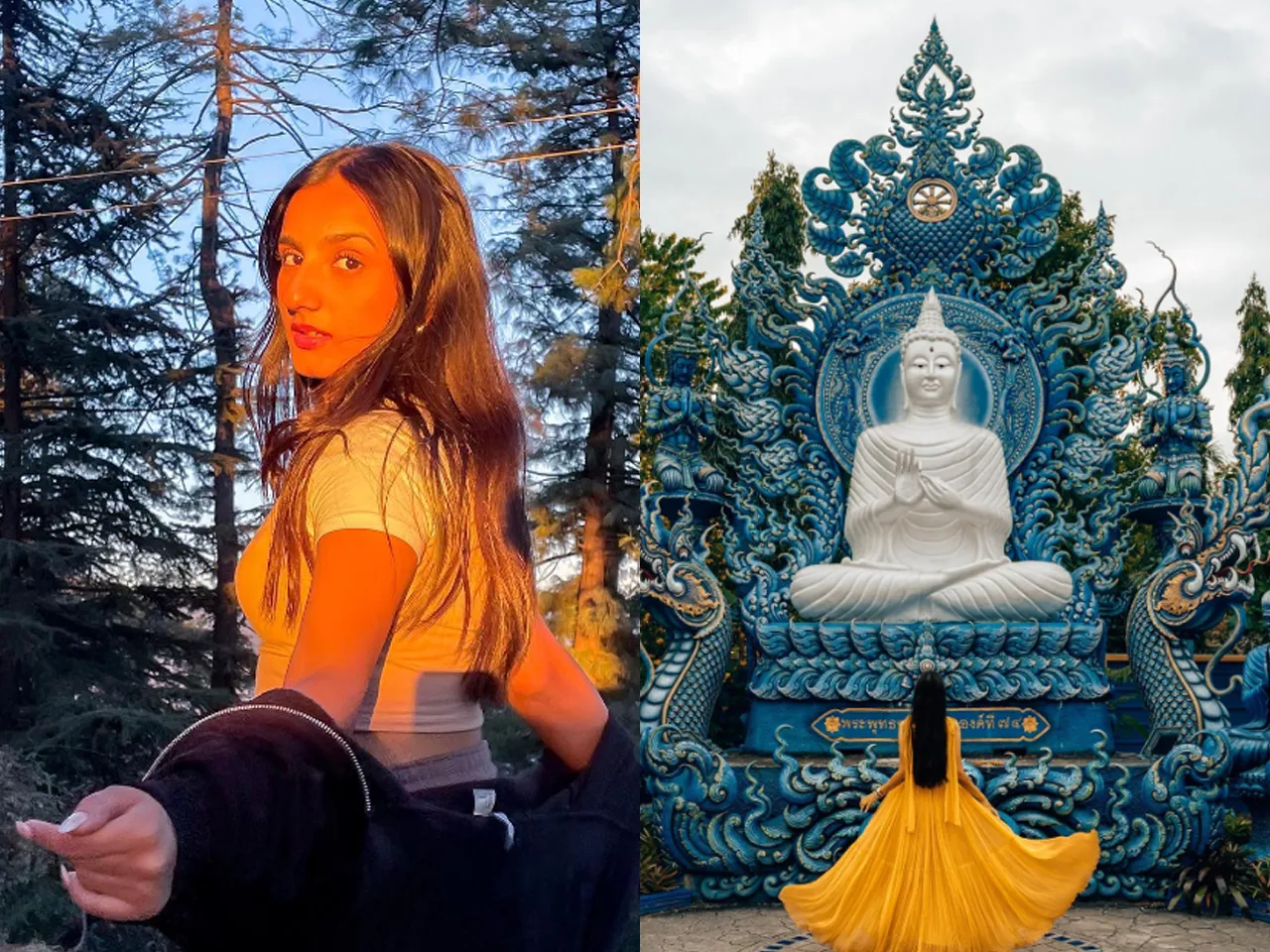 So we asked some creators for their suggestions on safe destinations for solo female travelers!
Everyone dreams of being that kind of independent where you can just pack your bags and leave to discover a new city, state, or country. Women, for one, grow up thinking that this dream might never come true, especially traveling solo. Most of these thoughts come from them worrying about their own safety while traveling to a new place. But planning a solo trip and being able to actually execute it is probably the best kind of high. Embracing a new city, and its culture, meeting new people, and getting to know their stories are all part of what makes a solo trip a total fantasy. Any wish we have to make our 'Illahi' dream come true becomes stronger when we see travel content creators share their experiences. When they talk about a place via their content, it becomes our map route to decide on a destination.
Here's what they had to say!
"I was in Thailand for nearly a month recently, and I have to say that it is one of the safest countries for female solo travelers to explore. Having been there multiple times now, I have traveled the length and breadth of the country and have felt at ease everywhere, from remote islands to big cities.Thai people are accustomed to foreigners visiting their country and have always been so kind to my friends and me. Although crimes against tourists are rare, it does always help to keep an eye on your belongings and not be out alone too late."
"I would recommend Italy, as it's very touristy, relatively safe, and has lots to see and
do. Travel-wise, the trains are pretty efficient and a safe place for women who would like to travel from one place to another. I love the place and would surely recommend it
to other solo female travelers too."
"Solo traveling is all about meeting new people, having fun experiences, and discovering new things by yourself, which I think is important not just for solo female travelers but for each and every person. To try this out, one can opt for a destination known to them or nearby as this has
its own pros, but yes, if I were to give a suggestion, it'd be Shimla for its breathtaking view and food."
"Being a solo female traveler is very empowering, but at times it can be super challenging as well. While traveling alone, I make sure to do my research and make informed decisions to ensure safety. New York always welcomes me with open arms. There is something for everyone so you will never get bored here and you won't get lonely. Apart from that, you will meet the sweetest people in Vietnam as a solo traveler and have the time of
your life here. Another place would be Georgia. This not-sopopular gem is a must-visit destination. Its aweinspiring architecture is a treat to the eyes. The nightlife is also quite good, with streets full of clubs. As a solo traveler, I make sure to visit places that are crowded late at night. Full of creativity and talent, Georgia makes you fall in love with it. Also, do not forget to try Georgian wine as it is the finding country of wine, they do have the best wine."
"I believe any place can be the place to visit for solo female travelers if they keep a few
pointers in mind. Like, instead of big hotel stays, go for female dorms! You might also end
up meeting fellow other girls who are also traveling solo. Always carry a power bank and
emergency cash, don't keep them in your bag. Prefer taking fanny bags rather than a sling bag.
Always take morning flights. It's comparatively safer to go around the place and get an understanding of your surroundings! Lastly, offline maps. It helps to pre-download
the map of the city. Stay aware, do your research, and you are good to go!"
"The best destination for a first-time solo traveler is a place right around the corner in your
neighborhood, a monument at the other end of your city, or even a mountain village where
you've already been on a trip with a group of your friends. The best destination is where you feel comfortable taking baby steps because big new changes in life don't always have to be a plunge. But if you've already tried gently pushing the boundaries of your comfort zone and are ready to take it to the next level, I'd suggest a place that is backpacker friendly. A place that sees tourists come and go, day after day, and has plenty of hostels where you can meet like-minded solo travelers and not feel like a fish out of water.Some of my favorites are Udaipur, Bir, Gokarna, and Kodaikanal. And once you're comfortable putting yourself in new surroundings with strangers, try spending more time alone in a new place by yourself. That's when the real challengefun begins!"
This article was a part of Social Kechup's April'2023 edition!
For more binge-centric content and reviews, follow us on @socialketchupbinge.