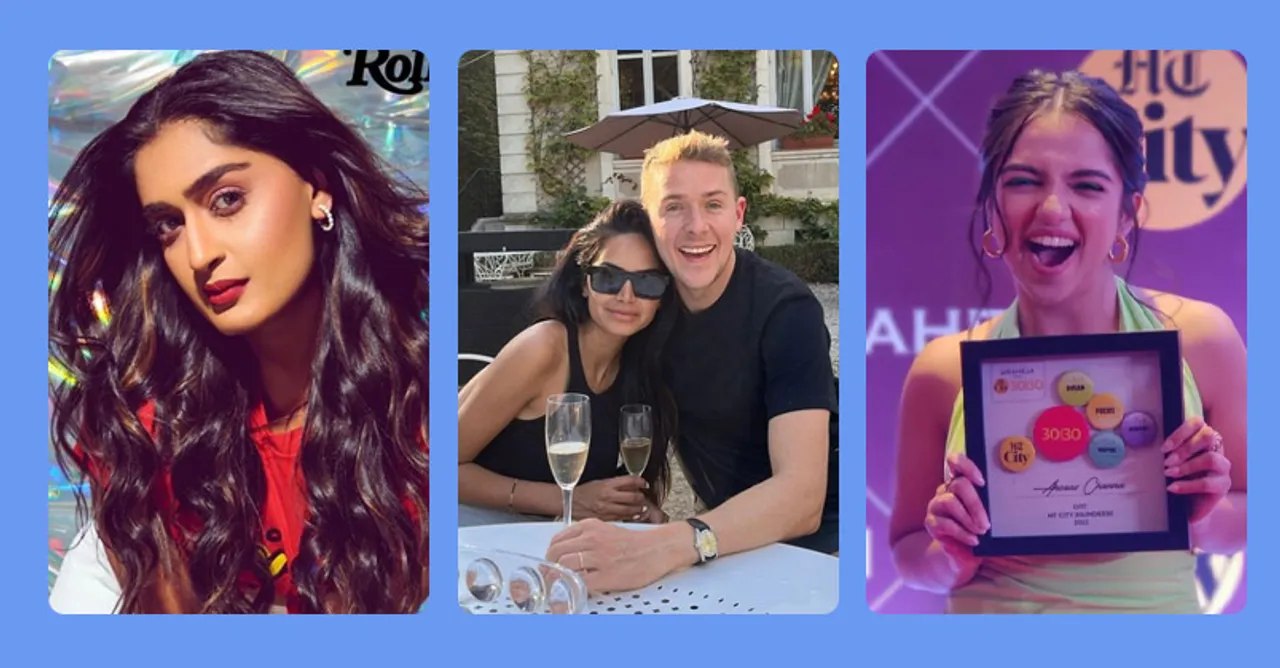 This weekend was all about celebrating milestones and announcing projects. Take a look at what social media influencers did this weekend!
Mondays are tough to handle sometimes but finding inspiration on social media is easy as social media influencers never fail to motivate us with their work and achievements. Let's take a look at what social media is buzzing about right now! Ahsaas Channa shared a proud moment with her fans where she won the 30under30 award in the OTT category. She thanked HT City for this honor and appreciated everyone who voted for her. Gurleen Kaur Gambhir and Sukhmani Kaur Gambir too were honored by HT City for the same award in the styling category. They all shared a glimpse of this glam event on their Instagram.
The trailer for the upcoming short film starring Shristi Shrivastava and Vaibhav Talwar, "Dhavak" is out now. The movie will be released on Amazon MiniTV on August 30. Diipa Büller Khosla turned 32 on this day. She celebrated her birthday with her family in France. Ganesh Chaturthi is on its way but the excitement for it is already here. Viraj Ghelani shares a Reel where he sums up how "Ganpati preparations" actually happen between friends.
Check it out!
Did it help you get through this hectic Monday?
For more entertainment, follow us on @socialketchupbinge